"It Is Not A Question of Who Is Right Or Wrong But What Is Right Or Wrong That Counts.

"

--Geoff Metcalf
Providing an on line Triage of the news since 1997
Wo
rld & Nation
Biden Admin Secretly Flying Migrants to New York for Relocation
The Biden administration is secretly flying underage migrants from Texas to suburban New York in an effort to resettle them in the region, The New York Post reported Monday.
The charter flights, emanating from a southern border overwhelmed by migrants, have been arriving in the New York area since at least August, according to the Post, citing sources familiar with the situation.
Post employees last week saw two planes land at the Westchester County Airport, where the flights arrived at 10:49 p.m. Wednesday and 9:52 p.m. Friday.
Most of the passengers who exited the planes — with Westchester County police nearby — appeared to be children and teens. A small portion appeared to be men in their 20s.
---
'Eye-opening moment': City leaders, police departments push back over impending COVID vaccine mandates
As COVID-19 vaccine mandate deadlines loom over police departments nationwide, law enforcement leaders and politicians must weigh whether defiant officers can keep their jobs amid an already-depleted police force.
In Chicago, the police union and mayor have publicly feuded over a citywide vaccine mandate. The deadline for city employees to report their vaccination status was last Friday. More than one-third of Chicago police officers didn't do so, according to city data.
A "very small number" of Chicago police officers declined additional opportunities to report their vaccination status Monday, Mayor Lori Lightfoot said. They were sent home without pay and could face disciplinary action.
Lightfoot accused the union of spreading misinformation and doubt about the reporting process, which asks for vaccination status and allows for a temporary window of regular coronavirus testing at the employee's own expense until vaccines can be administered.
---
Southwest drops plan to put unvaccinated staff on unpaid leave starting in December
Southwest Airlines has scrapped a plan to put unvaccinated employees who have applied for but haven't received a religious or medical exemption on unpaid leave starting by a federal deadline in December.
Southwest Airlines and American Airlines are among the carriers that are federal contractors and subject to a Biden administration requirement that their employees are vaccinated against Covid-19 by Dec. 8 unless they are exempt for medical or religious reasons. Rules for federal contractors are stricter than those expected for large companies, which will allow for regular Covid testing as an alterative to a vaccination.
Executives at both carriers in recent days have tried to reassure employees about job security under the mandate, urging them to apply for exemptions if they can't get vaccinated for medical or for a sincerely held religious belief. The airlines are expected to face more questions about the mandate when they report quarterly results Thursday morning. Pilots labor unions have sought to block the mandates or sought alternatives like regular testing.
---
Procter & Gamble to Raise Prices on More Staples
Company says cost of materials and freight jumped more than expected, cutting into profit
Procter & Gamble Co. PG -1.60% is raising prices on a host of household staples as costs for freight and raw materials rise faster than the consumer-product giant anticipated.
The maker of Tide detergent and Gillette razors said it would start charging more for certain beauty, oral care and grooming products such as razors. The price increases come in addition to earlier moves to start charging more for staples from diapers to toilet paper.
P&G, which released quarterly financial results on Tuesday, said the moves, along with increased demand for its products, should help offset added costs.
U.S. inflation is at its highest level in a decade as price increases from pandemic-related labor and materials shortages ripple through the economy.
---
Texas lawmakers pass new congressional maps bolstering GOP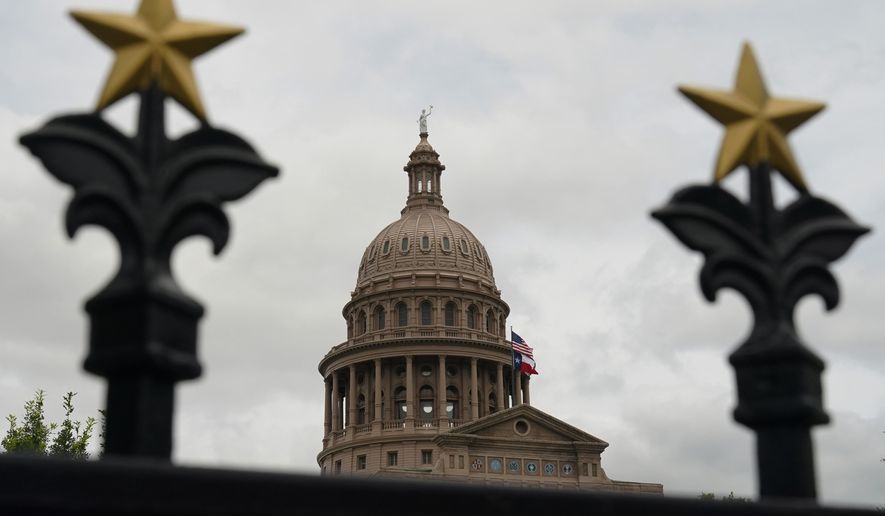 Texas Republicans approved redrawn U.S. House maps that favor incumbents and decrease political representation for growing minority communities, even as Latinos drive much of the growth in the nation's largest red state.
The maps were approved late Monday night following outcry from Democrats over what they claimed was a rushed redistricting process crammed into a 30-day session, and one which gave little time for public input. They also denounced the reduction of minority opportunity districts — Texas will now have seven House districts where Latino residents hold a majority, down from eight — despite the state's changing demographics.
"What we are doing in passing this congressional map is a disservice to the people of Texas," Democratic state Rep. Rafael Anchia said to the chamber just before the final vote.
GOP Gov. Greg Abbott is expected to sign off on the changes.
---
Biden, Sinema to meet as pressure mounts over fate of $3.5T spending bill
President Biden will meet with Sen. Kyrsten Sinema, a critical swing vote for his domestic agenda, on Tuesday as Democrats ramp up efforts to secure a compromise on Mr. Biden's proposed $3.5 trillion, 10-year social welfare package.
Mr. Biden will host the freshman Arizona Democratic senator at the White House for a meeting on the standoff that has put the party's entire legislative agenda in jeopardy. Mr. Biden is expected to stress the need for Democratic unity in pushing the package forward.
After the meeting with Ms. Sinema, Mr. Biden will hold larger discussions at the White House with two distinct groups of lawmakers representing the moderate and progressive wings of the Democratic congressional caucus.
---
Rachel Levine becomes first transgender four-star officer, will lead U.S. Public Health Service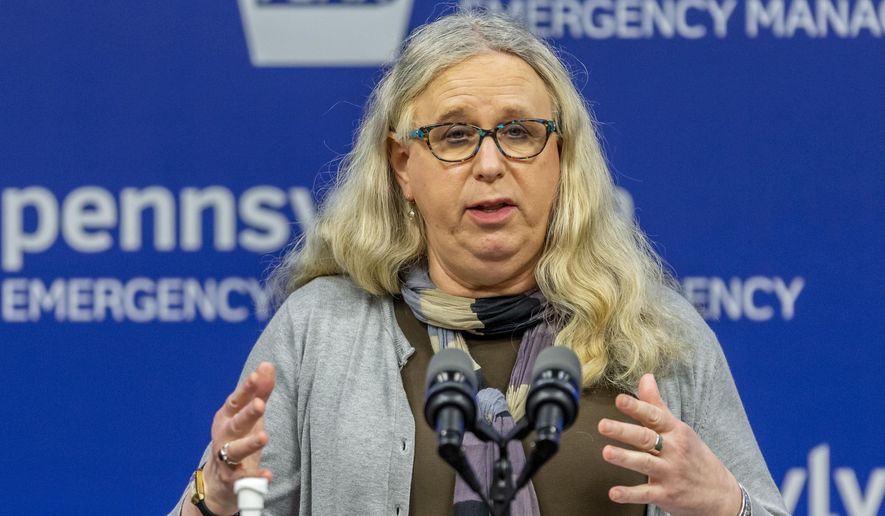 The Biden administration said Tuesday it was burnishing its support for the LGBTQ community by swearing in Rachel Levine, an assistant health secretary, as the first openly transgender four-star officer of the eight uniformed services of the United States.
U.S. Surgeon General Vivek Murthy held a ceremonial swearing-in for Adm. Levine, who will lead 6,000 officers in the U.S. Public Health Service.
"This is a momentous occasion and I am honored to take this role for the impact that I can make, and for the historic nature of what it symbolizes," Adm. Levine said. "I stand on the shoulder of those LGBTQ-plus individuals who came before me, both those known and unknown."
She characterized her appointment as a continuation of a family tradition of service in uniform, recounting her father's efforts in the Air Force during World War II and uncles who also served.
---
FDA eyeing plan to allow mix-and-match of COVID-19 vaccine booster, report says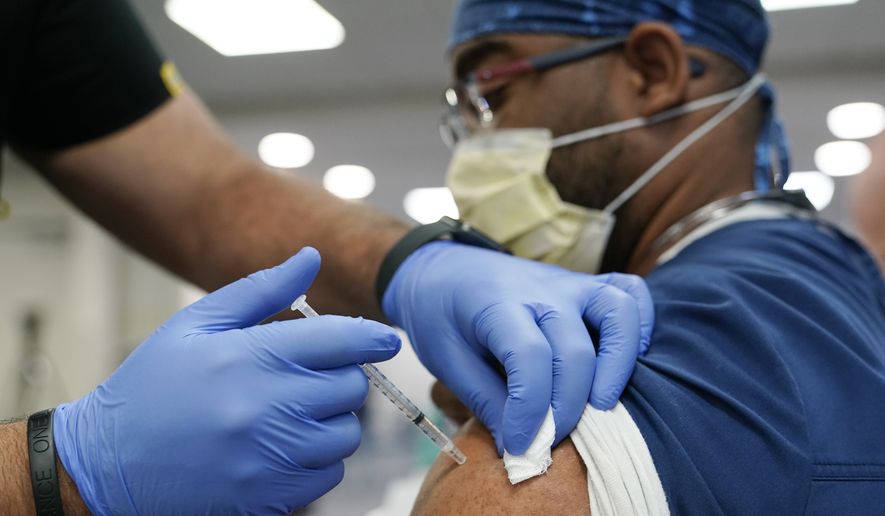 The Food and Drug Administration is reportedly planning to allow Americans to receive a COVID-19 vaccine as a booster that is different from the one they initially received, a mix-and-match strategy that provides vaccinators flexibility.
The New York Times, which first reported the plan, said the decision could be made by late Wednesday when regulators are expected to authorize boosters for the Moderna and Johnson & Johnson shots generally.
The FDA is not expected to recommend one brand over another and may say it is preferable for people to get the same version when possible, the report said. Yet it is responding to calls for flexibility.
---
U.S. envoy to Afghanistan under Trump, Biden quits
Taliban says it can work with successor to veteran diplomat
Zalmay Khalilzad, the veteran Afghan-born diplomat who was the point man for negotiations with the Taliban insurgency under both Presidents Trump and Biden, said Tuesday he was stepping down from his post, just weeks after the collapse of the U.S.-backed government in Kabul and the chaotic U.S. and allied military withdrawal from the country.
Mr. Khalilzad was instrumental in negotiating the February 2020 deal with the Taliban that set in motion the U.S. pullout, but he has argued the withdrawal should have been delayed after the radical Islamist movement failed to carry out its part of the bargain.
A lightning-quick Taliban offensive this summer and the quick collapse of the U.S.-backed government in Kabul led to heated criticism of both Mr. Biden and Mr. Khalilzad over the withdrawal decision. The tumultuous final days in Kabul, including a terrorist attack that killed 13 U.S. troops and more than 170 Afghan citizens, marked the biggest foreign policy crisis of Mr. Biden's presidency to date.
---
More Top News
---
Don't fall for Biden's tricks, 'free' means taxpayer-funded
The big government socialists who have taken over the Democratic Party love to talk about "free" programs: Free community college, free child care, free dental and eye care for Medicare, free public housing, free food stamps, the list goes on.
Don't fall for it.
Sen. Bernie Sanders' belief in socialism has now infected virtually the entire elected membership of the Democratic Party in Washington. This infection persists despite daily evidence that big government is not efficient or effective.
---
Who's pulling strings on Joseph 'Marionette' Biden?
A badly failing, flailing presidency
After less than nine months in office, President Joe Biden is struggling with job-approval poll ratings that are so far underwater he needs scuba gear. And, as Mr. Biden himself might say, "I'm not joking."
Mr. Biden's job-approval rating is a pathetic 38%, according to a Quinnipiac Poll released Oct. 6, which found 53% disapproval.
It's not difficult to fathom why he's so many fathoms underwater. First and foremost are his catastrophic policy failures, from Arizona (uncontrolled illegal immigration across wide-open borders) to Afghanistan (the disastrous military withdrawal).
---
" It is discouraging to think how many people are shocked by honesty and how few by deceit."

-- Noel Coward

(1899-1973) British playwright

---

The Medal of Honor is the highest award for valor in action against an enemy force which can be bestowed upon an individual serving in the Armed Services of the United States.

GeneTrerally presented to its recipient by the President of the United States of America in the name of Congress.

The first award of the Medal of Honor was made March 25, 1863 to Private JACOB PARROTT.The last award of the Medal of Honor was made September 15, 2011 to Sergeant DAKOTA MEYER.

Since then there have been: • 3458 recipients of the Medal of Honor.

• Today there are 85 Living Recipients of the Medal of Honor.

Citation


Captain Humbert R. Versace distinguished himself by extraordinary heroism during the period of 29 October 1963 to 26 September 1965, while serving as S-2 Advisor, Military Assistance Advisory Group, Detachment 52, Ca Mau, Republic of Vietnam. While accompanying a Civilian Irregular Defense Group patrol engaged in combat operations in Thoi Binh District, An Xuyen Province, Captain Versace and the patrol came under sudden and intense mortar, automatic weapons, and small arms fire from elements of a heavily armed enemy battalion. As the battle raged, Captain Versace, although severely wounded in the knee and back by hostile fire, fought valiantly and continued to engage enemy targets. Weakened by his wounds and fatigued by the fierce firefight, Captain Versace stubbornly resisted capture by the over-powering Viet Cong force with the last full measure of his strength and ammunition. Taken prisoner by the Viet Cong, he exemplified the tenets of the Code of Conduct from the time he entered into Prisoner of War status. Captain Versace assumed command of his fellow American soldiers, scorned the enemy's exhaustive interrogation and indoctrination efforts, and made three unsuccessful attempts to escape, despite his weakened condition which was brought about by his wounds and the extreme privation and hardships he was forced to endure. During his captivity, Captain Versace was segregated in an isolated prisoner of war cage, manacled in irons for prolonged periods of time, and placed on extremely reduced ration. The enemy was unable to break his indomitable will, his faith in God, and his trust in the United States of America. Captain Versace, an American fighting man who epitomized the principles of his country and the Code of Conduct, was executed by the Viet Cong on 26 September 1965. Captain Versace's gallant actions in close contact with an enemy force and unyielding courage and bravery while a prisoner of war are in the highest traditions of the military service and reflect the utmost credit upon himself and the United States Army.

---

From the Archives

We Have Met the Enemy…
Geoff Metcalf


"They who can give up essential liberty to obtain a little temporary safety deserve neither liberty nor safety.
--Benjamin Franklin
"The American people must be willing to give up a degree of personal privacy in exchange for safety and security."
--Louis Freeh


In the wake of the clamor over the most recent WikiLeaks data dump, 'Vault 7', 'UMBRAGE', et al, it should be noted this is not really anything new. What we are seeing here is simply the evolution of something that goes back to the late 50s (to the incomplete best knowledge I have).

It is kinda cool to finally see even

The New York Times

acknowledging material

I was writing about in 1998

.

In April of 1998 I wrote "Privacy has become an anachronism." I was commenting on "a massive system designed to intercept all your e-mail, fax traffic and more." I was explaining 'Echelon', the illegitimate offspring of a

UKUSA Treaty

signed by the United States, United Kingdom, Canada, Australia and New Zealand. Its purpose was, and is, to have a vast global intelligence monster, which allegedly shares common goals. The system was so "efficient" that reportedly National Security Agency folk from Fort Meade could work from Menwith Hill in England to intercept local communications without either nation having to burden themselves with the formality of seeking approval (a court order) or disclosing the operation. And this was all pre-9/11 and pre-the anti-constitutional

'Patriot Act'

.

It is illegal (without a Judge's signed permission) for the United States to spy on its citizens … kinda. The laws have long been circumvented by a mutual pact among five nations. Under the terms of UKUSA agreement, Britain spies on Americans and America spies on British citizens, and then the two conspirators trade data. A classic technical finesse. It is legal, but the intent to evade the spirit is inescapable.

I often fictionalized the genesis of 'Echelon' as an informal meeting of a group of post war American and British intelligence types drinking in some remote rustic bar. An imagined CIA type complains to his MI6 buddy about the hassles of US laws preventing US intelligence from surveillance of bad guys, and the Brit echoes the same complaint.

"Hey wait a moment mate," says Nigel, the make-believe MI6 guy, "I can spy on your guys and you can spy on our bad players…why don't we just come up with a mechanism whereby we spy on your villains, you spy on our villains, and we just 'share' the intel?"

This system was called ECHELON, and has been kicking around in some form longer than most of you. The result of the UKUSA treaty signed by the United States, United Kingdom, Canada, Australia and New Zealand was, and is, to have a vast global intelligence monster which allegedly shares common goals.

The report noted: "Within Europe all e-mail, telephone and fax communications are routinely intercepted by the United States National Security Agency, transferring ll target information from the Eurv opean mainland via the strategic hub of London, then by satellite to Fort Meade in Maryland via the crucial hub at Menwith Hill, in the North York moors in th UK.

"The ECHELON system forms part of the UKUSA system but unlike many of the electronic spy systems developed during the Cold War, ECHELON was designed primarily for non-military targets: governments, organizations and businesses in virtually every country."

An interesting sidebar appeared in the International Herald Tribune under the headline, "Big Corporate Brother: It Knows More About You Than You Think." The story details Acxiom Corp, which was a humongous information service hidden in the Ozark foothills. Twenty-four hours a day, Acxiom electronically gathered and sorts all kinds of data about 196 million Americans. Credit card transactions and magazine subscriptions, telephone numbers, real estate records, automotive data, hunting, business and fishing licenses, consumer surveys and demographic detail that would make a marketing department's research manager salivate. This relati vely new (legal) enterprise was known as "data warehousing" or "data-mining", and it underscores the cruel reality that the fiction of personal privacy has become obsolete. Technology's ability to collect and analyze data has made privacy a quaint albeit interesting dinosaur.

The Tribune reported that "Axciom can often determine whether an American owns a dog or cat, enjoys camping or gourmet cooking, reads the Bible or lots of other books. It can often pinpoint an American's occupation, car and favorite vacations. By analyzing the equivalent of billions of pages of data, it often projects for its customers who should be offered a credit card or who is likely to buy a computer."

Most of this information is from y 1998 piece. Echelon has developed, matured, and morphed into a much more powerful hybrid. 'Carnivore' was software to help triage the cacophony of data. Vault 7 and 'Umbrage' are logical (some would argue "insidious") growth.

More to follow…