Not completely moved into new Raleigh home, but close enough to resume work.
---
Supreme Court upholds 'Peaches' party bust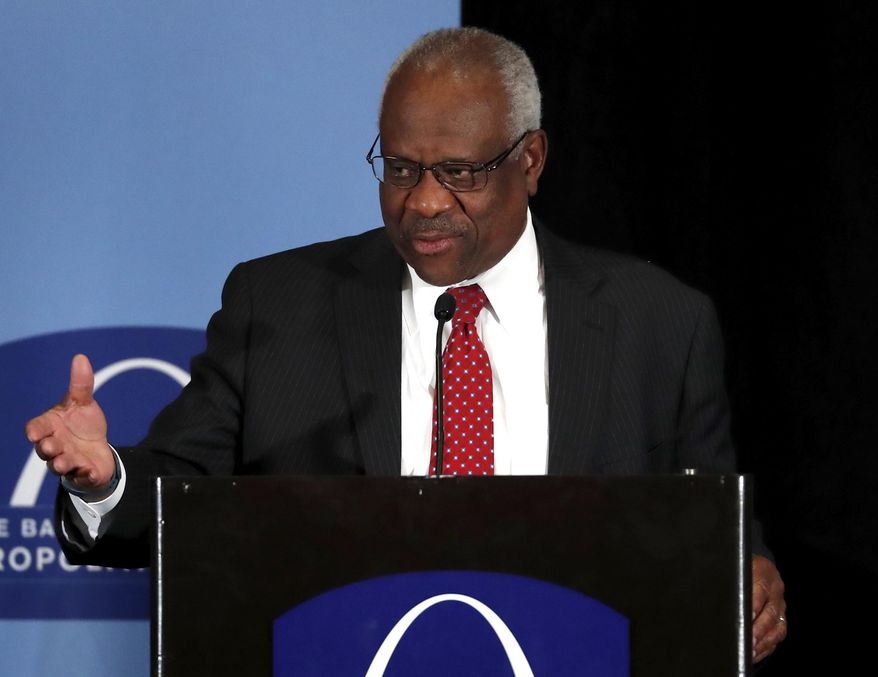 The Supreme Court ruled Monday police officers had the right to arrest more than a dozen people for partying in a vacant home in Washington, D.C., despite the party guests not knowing the house was unoccupied.
Sixteen party guests said they were invited to the home by a woman named "Peaches," and said they didn't have the intent to trespass. They sued the police for wrongful arrest.
But the justices, in a unanimous ruling, said the police who broke up the party and charged the attendees didn't violate their rights.
---
Pence says U.S. Embassy to make Jerusalem move next year
The United States will open its embassy in Jerusalem next year, Vice President Pence said Monday, accelerating plans that have sparked fury from Palestinians and widespread condemnation in the region.
Speaking in Israel's parliament, or Knesset, Pence looked notably more at ease than during earlier meetings in Egypt and Jordan, where he has been forced to defend the controversial decision to recognize Jerusalem as Israel's capital. He voiced his wholehearted support for Israel.
"Jerusalem is Israel's capital — and, as such, President Trump has directed the State Department to immediately begin preparations to move the United States embassy from Tel Aviv to Jerusalem," Pence said to applause. "In the weeks ahead, our administration will advance its plan to open the U.S. Embassy in Jerusalem — and that United States embassy will open before the end of next year."
When President Trump announced the decision in December, U.S. officials indicated that it may take three or four years to move the embassy. That decision was made in the best interests of peace, Pence said.
---
Fighting rages amid Turkish push in Kurdish enclave in Syria
Intense fighting flared Monday as Turkish troops and their allies advanced on a Kurdish enclave in northwestern Syria, the third day of Ankara's offensive to oust a U.S.-allied Kurdish militia from the area, according to the militia and a war monitoring group.
Skirmishes between Turkish troops and Kurdish fighters also broke out farther east in Syria, threatening to widen the scope of the new front in the Syrian war that pits Turkey against Washington's main ally in the region.
The Turkish ground and air offensive on Afrin, codenamed "Operation Olive Branch," began Saturday, raising tensions in the already-complicated Syrian conflict and threatening to further strain ties between Turkey and the U.S., both NATO allies. Turkey says it aims to create a 30-kilometer (20-mile) deep "secure zone" in Afrin, the Kurdish-controlled enclave on its border.
---
Read the draft White House infrastructure plan
Below is a leaked draft document with plans for the White House infrastructure plan, a key campaign priority of President Trump.
Comment from White House spokeswoman Lindsay Walters: "We are not going to comment on the contents of a leaked document but look forward to presenting our plan in the near future.
---
Republican senator calls hardline Trump immigration adviser Stephen Miller 'an outlier'--and White House fires back
Tensions are flaring between the White House and a moderate Republican senator who claimed a young Trump aide was standing in the way of a bipartisan deal on immigration reform.
South Carolina Sen. Lindsey Graham, a longtime advocate of comprehensive immigration reform that leans in the direction of Democrats, blasted hardline Trump-whisperer Stephen Miller Sunday as a meddlesome 'outlier.'
The White House fired back, using the same word to describe Graham in a Washington version of 'I know you are, but what am I?"
Graham's complaint is that Miller, 32, has long been undercutting Trump's ability to cut a deal that might have made Friday's government shutdown unnecessary.
---

Trump versus California
One year into his presidency, tensions rise

After sodden hillsides thundered into Montecito, obliterating scores of homes and killing nearly two dozen people, seven days went by before President Trump first acknowledged the disaster.
Even then, word came not from Trump, but from his press secretary, Sarah Huckabee Sanders, who noted in a two-sentence statement that the president "has been briefed and will continue to monitor the mudslides."
The statement, issued a day after local authorities effectively announced that no more survivors would be found, offered sympathy for the families involved and "prayers for those who remain missing."
The week between the destructive slide and the brief mention partly reflected the general chaos of Trump's tenure. It also symbolized the disconnect between Trump and California that has veered from arm's distance to outright hostility over the last year.
---
Tom Brady Can't Be Stopped
Not By Hand Injury, Age, Or Jaguars' Top-Ranked Defense


Tom Brady has done this before. Too many times, in fact, to the point where the individual games are getting more and more difficult to separate from each other as the quarterback navigates his 18th NFL season for the Patriots.
Read: Here's How Ridiculous Patriots' Run Of Success Is Under Belichick And Brady
And while the quarterback tends to keep just about everything close to the vest with regard to his emotions, the 40-year-old did appear to be slightly more reflective than usual when standing at the podium after completing the eighth postseason fourth-quarter comeback of his Hall of Fame career.
"You cherish these moments and opportunities, and I know we've had quite a few of them, which we've been very blessed to do," Brady said after the Patriots' 24-20 win over the Jaguars in the AFC Championship Game. "It's just been an unbelievable run, and I think everyone should be really proud of what we accomplished. This is a different team than last year's team. It didn't look good at 2-2 and you just keep showing up to work every day, and we sit in these chairs and Coach Belichick gets up here and he demands a lot out of us and he tries to get the most out of us every day. It's not always great. Sometimes it's pretty average and then you're just trying to get better and better and get to the point where you can make the fourth quarter of a game and try to play well enough to get yourself into the next one.
---
More texts turned over from FBI agent taken off Mueller team
The Justice Department has turned over to Congress additional text messages involving an FBI agent who was removed from special counsel Robert Mueller's investigative team following the discovery of derogatory comments about President Donald Trump.
But the department also said in a letter to lawmakers that its record of messages sent to and from the agent, Peter Strzok, was incomplete because the FBI, for technical reasons, had been unable to preserve and retrieve about five months' worth of communications.
New text messages highlighted in a letter to FBI Director Christopher Wray by Sen. Ron Johnson, the Republican chairman of the Senate's Homeland Security and Governmental Affairs Committee, are from the spring and summer of 2016 and involve discussion of the investigation into Hillary Clinton's use of a private email server. They reference Attorney General Loretta Lynch's decision to accept the FBI's conclusion in that case and a draft statement that former FBI Director James Comey had prepared in anticipation of closing out the Clinton investigation without criminal charges.
The 'Lost" texts
Could form basis for motion to dismiss

---
Trump Upset With Zinke's Offshore Drilling Exemption
President Donald Trump is upset with Interior Secretary Ryan Zinke over his announcement two weeks ago that the waters around Florida would be exempt from the offshore oil and gas leasing program, Axios reported on Sunday.
Zinke's announcement to ban offshore drilling in waters near Florida through 2024 was made just a day after he proposed opening nearly all of the nation's coasts to drilling, according to The Hill.
It also was made shortly after he met with Florida's Republican Governor Rick Scott.
However, the interior secretary did not reportedly coordinate with anyone in the administration and did not give advance warning of his decision.
---
Trump's merit-based immigration system
For decades, the American people have been begging and pleading with our elected officials for an immigration system that is lawful and that serves our national interest.
That's not just because immigration is an economic issue. It's also because it's a matter of public safety and national security. If we can't control — or even know — who enters this country, it's much harder to keep people safe.
This is not a hypothetical matter. A new report from the Department of Justice and the Department of Homeland Security reveals that nearly three out of every four people convicted of international terrorism-related offenses in federal courts since 9/11 were born outside of this country. Terrorists and their sympathizers shouldn't be allowed in this country, and yet this report shows that hundreds of them have endangered the lives of the citizens we work for.
---
Lasting and transformative tax relief
A staggering 13 billion dollars. More than the value of the entire "Star Wars" franchise. That's the minimum amount taxpayers will save under the recently-passed Tax Cuts and Jobs Act now that lawmakers have made compliance with the U.S. tax code less of a chore. Taxpayers will now also save an estimated 210 million hours of time they used to squander on the clumsy 1040 "long form." Lighter paperwork burdens like these will begin showing up in other portions of the tax code for businesses and individuals as the new law is implemented.
For these reasons, and many more, President Trump and Congress should be applauded for delivering on their promise to bring long-awaited tax relief to Americans. That relief will manifest itself in many ways. For example, tax changes for individuals mean that the typical family of four earning the median income of $73,000 would put an additional $2,000 in its pocket. The new tax code achieves this not only through lowering rates but also by significantly increasing the standard deduction and expanding the child tax credit.
And despite all the teeth-gnashing from the mainstream media about the loss of deductions, important write-offs such as state and local taxes, mortgage interest, and charitable giving were not repealed. Two outrageously complex levies — the death tax and the personal alternative minimum tax — will hit fewer family-owned businesses and millions fewer households thanks to the new law.
---