"It Is Not A Question of Who Is Right Or Wrong But What Is Right Or Wrong That Counts.

"

--Geoff Metcalf
Wo

rld & National
Federal gun background checks fall to lowest monthly level in four years
The number of federal gun background checks fell 12 percent in February to their lowest level for the month in four years, surprising industry analysts who said the numbers indicate the market hasn't completely shaken its "Trump slump."
The FBI ran slightly more than 2 million checks through the National Instant Criminal Background Check System (NICS) last month, compared to more than 2.3 million in February 2018.
"The large year-over-year drop in February 2019 sales, particularly in the long-gun segment, might give the industry some pause," said Jurgen Brauer, the chief economist at Small Arms Analytics.
---
As Washington braces for Mueller report, Trump says he's in the dark, too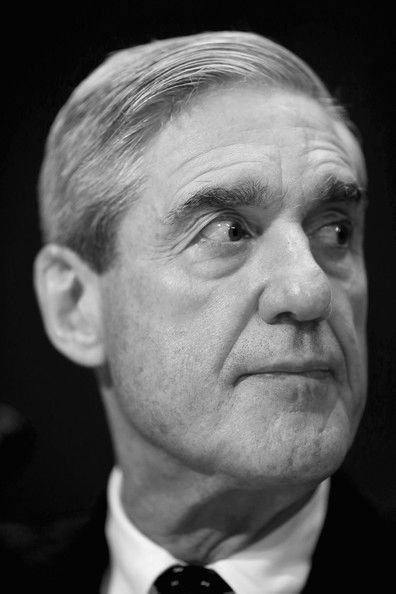 President Donald Trump on Friday continued to claim there was "no collusion" between his 2016 presidential campaign and Russia as Washington braces for special counsel Robert Mueller's highly anticipated report.

"I have no idea about [the] Mueller report," Trump told reporters outside the White House before he departed for a meeting with foreign leaders at his private Mar-a-Lago estate in Florida. "We're going to see what happens, it's going to be very interesting...there was no collusion, there was no obstruction — everybody knows it. It's all a big hoax."

He added that Attorney General William Barr "will ultimately make a decision" about the report's release.


---
First-of-its-kind 'campus intellectual diversity' law passed to bolster conservative thought
South Dakota has enacted the first-of-its-kind "campus intellectual diversity" law, bolstering efforts to shore up lagging conservative intellectualism at its universities.
"Our university campuses should be places where students leave their comfort zones and learn about competing ideas and perspectives," Gov. Kristi Noem said in a statement. "I hope this bill lets the nation know that in South Dakota, we are teaching our next generation to debate important issues, work together to solve problems, and think independently."
The new law stipulates that colleges will be barred from establishing so-called "free speech zones" on its campuses and directs the South Dakota Board of Regents, which oversees the state's six public universities, to submit to the governor and legislators an annual report identifying "events or occurrences" that impede intellectual diversity.
---
Trump: US Economy Solid Despite Fed Policies Hindering Growth
The world's economy is slowing, but the United States' isn't, despite Federal Reserve policies that have hindered growth, President Donald Trump said in an interview airing Friday.
"If we didn't have somebody that would raise interest rates and do quantitative tightening, we would have been at over 4 [percent] instead of at 3.1," Trump told Fox Business Network's Maria Bartiromo.
The Fed agreed earlier this week to keep interest rates at a target range of 2.25 percent to 2.5 percent and to hold benchmark federal funds steady. It also announced a plan for ending its balance sheet reduction program by September.
---
Brexit: Govt preparing to enter 'very high readiness mode' for no deal
Operation Redfold will direct some 3,500 military personnel who have been put on standby for a no-deal scenario.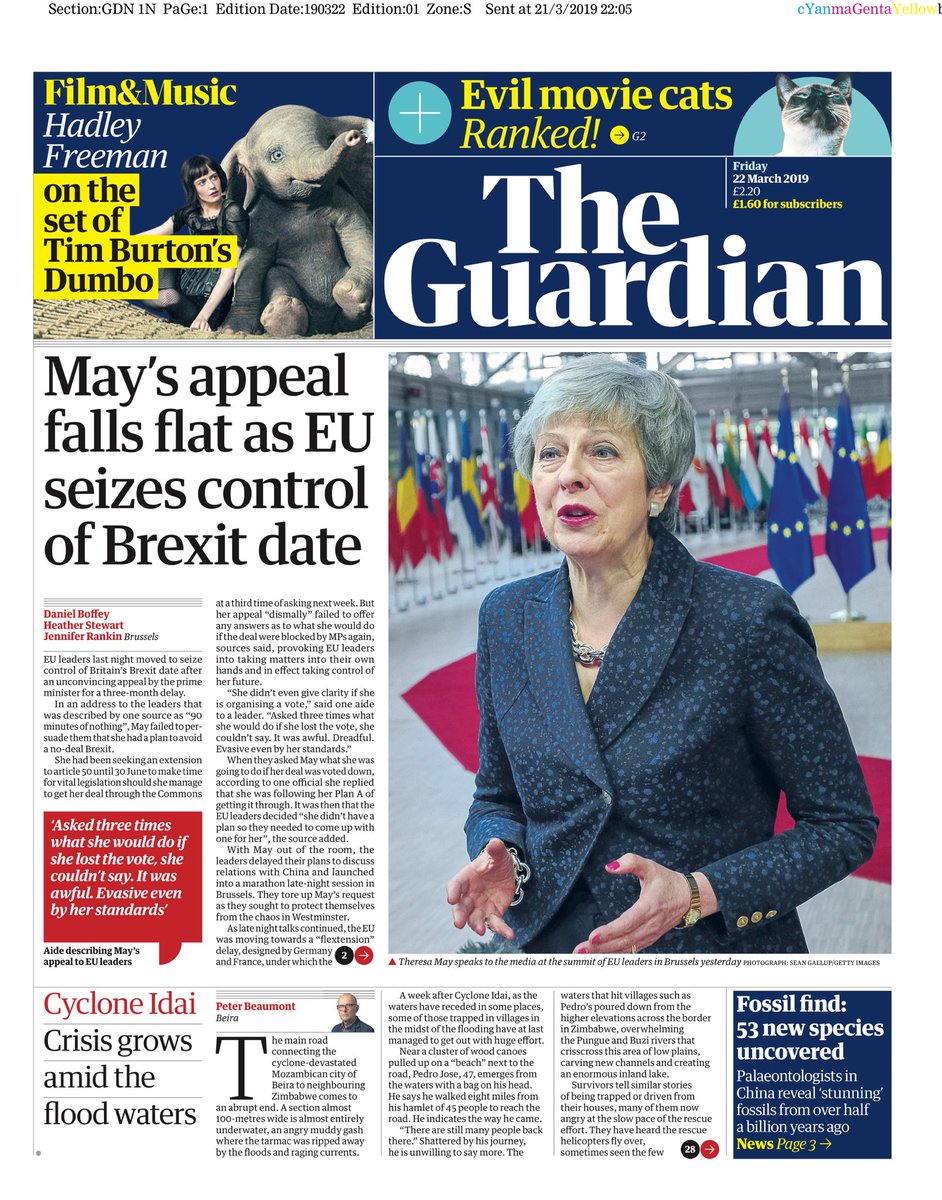 The armed forces have activated a team in a nuclear-proof bunker under the Ministry of Defence as the government prepares next Monday to enter "very high readiness mode" for a no-deal Brexit, Sky News can reveal.
Control of overall planning for the impact of the UK leaving the European Union without a withdrawal agreement next week shifts from the Cabinet Office to the government's emergency committee Cobra.
There will be near 24-hour manning of critical departments most at risk from Brexit disruption.
---
U.S. immigration arrests fall under Trump as resources shift to the border
U.S. immigration arrests fell under President Donald Trump at the end of 2018 compared to the same period a year earlier, a drop authorities attributed to a growing need to deal with "alarming rates" of migrant families at the border.
U.S. Immigration and Customs Enforcement (ICE) officials said on Thursday that enforcement resources were stretched thin in the interior of the country as agents deal with an overflow of Central Americans seeking asylum at the U.S.-Mexico border.
Immigration authorities said the agency arrested 34,546 people living in the country illegally in October through December of last year - the first quarter of the 2019 fiscal year. That was a 12 percent drop from the 39,328 people arrested during the same period a year earlier.
---
Why are 2020 Democrats so weird?
Why are Democrats so weird? Only a few days after his long-shot candidacy had begun to attract some interest from the mainstream press, Andrew Yang came out strongly against circumcision, surely one of the most pressing political and social issues of our time. He even doubled down on this by agreeing on Thursday to debate right-wing Wunderkind Ben Shapiro on the subject. Last month Sen. Kamala Harris (Calif.) told a painfully obvious lie about listening to Snoop Dogg and Tupac while smoking weed in college (she graduated many years before either of them released their debut albums). Even her own father told her to cut it out. Sen. Elizabeth Warren's (Mass.) insistence on releasing the results of a DNA test in the hope of vindicating her past claims of Native American heritage was one of the most bizarre events in recent political history.
Meanwhile, there is Beto. I don't particularly care that in 1988 the young Robert Francis O'Rourke posted some erotic verses about cows ("Oh, Milky wonder, sing for us once more, / Live your life, everlusting [sic] joy" is one of the only bits I can quote on this family website) online. I didn't even know until yesterday that there was such a thing as "online" in 1988. Nor am I going to get all worked up about his weird murder spree fantasy story, which is the kind of thing stupid teenagers write every day. But what I do want to know is whether he actually took a handful of green feces, put it in a bowl, and served it to his wife once, telling her that it was avocado. Asked by a journalist recently to confirm the anecdote, which had been reported by a supposed friend of the candidate, he responded that while he didn't remember this happening it "sounds like the kind of thing I would do." Come again? If you fed excrement to the mother of your children, I feel like you would recall. I almost certainly think she would. If there was ever something to lie about as a politician, this is it.
---
Top Marine says Trump's border focus hurting military's combat readiness
The Marine Corps's commandant says President Trump's decision to deploy active-duty troops to the border and plans to siphon funds from military construction toward his border wall are sapping the corps' "combat readiness and solvency."
Gen. Robert Neller sounded an alarm in memos obtained by The Los Angeles Times, which reported the Marines have canceled or cut training in at least five countries and delayed repairs because of the border situation.
The general said there are other challenges, too, including repairs to facilities damaged by hurricanes.
---
Like him or not, Trump speaks fluent political prose
Plain speech is the most effective way to persuade the most people to do what a speaker wants them to do. Every successful politician knows that, and Donald Trump learned the lesson early.
Great oratory, like great preaching, has gone out of style. Stump speakers rant, rave and repeat market-tested insult ("lock her up!") and try to entertain with quips that are rarely actually quips, only the repetition of partisan cliches denouncing "Democraps" and of course "Rethuglicans."
This passes for wit on social media, but very little on social media will be read by anyone in future but researchers looking for clues to how and why so many otherwise intelligent people lost their minds in the rhetorical tumult of the first decades of our era.
---
Why Democrats must go back to school on taxes
Try explaining marginal tax cuts to a room of 5th graders.
Once, on Ronald Reagan's birthday, I tried to explain what the top rate was like before our 40th president took office. "Imagine doing some chores for your grandparents," I said, "and your grandma gives you $10. Then, when you get home, your parents take $7 from you. That's what the tax rates were like before President Reagan took office.
The students immediately said that wasn't fair.
Even 5th graders get it.
---
"It is discouraging to think how many people are shocked by honesty and how few by deceit."

-- Noel Coward

(1899-1973) British playwright

---

The Medal of Honor is the highest award for valor in action against an enemy force which can be bestowed upon an individual serving in the Armed Services of the United States.

GeneTrerally presented to its recipient by the President of the United States of America in the name of Congress.

The first award of the Medal of Honor was made March 25, 1863 to Private JACOB PARROTT.The last award of the Medal of Honor was made September 15, 2011 to Sergeant DAKOTA MEYER.

Since then there have been: • 3458 recipients of the Medal of Honor.

• Today there are 85 Living Recipients of the Medal of Honor.

Citation


Captain Humbert R. Versace distinguished himself by extraordinary heroism during the period of 29 October 1963 to 26 September 1965, while serving as S-2 Advisor, Military Assistance Advisory Group, Detachment 52, Ca Mau, Republic of Vietnam. While accompanying a Civilian Irregular Defense Group patrol engaged in combat operations in Thoi Binh District, An Xuyen Province, Captain Versace and the patrol came under sudden and intense mortar, automatic weapons, and small arms fire from elements of a heavily armed enemy battalion. As the battle raged, Captain Versace, although severely wounded in the knee and back by hostile fire, fought valiantly and continued to engage enemy targets. Weakened by his wounds and fatigued by the fierce firefight, Captain Versace stubbornly resisted capture by the over-powering Viet Cong force with the last full measure of his strength and ammunition. Taken prisoner by the Viet Cong, he exemplified the tenets of the Code of Conduct from the time he entered into Prisoner of War status. Captain Versace assumed command of his fellow American soldiers, scorned the enemy's exhaustive interrogation and indoctrination efforts, and made three unsuccessful attempts to escape, despite his weakened condition which was brought about by his wounds and the extreme privation and hardships he was forced to endure. During his captivity, Captain Versace was segregated in an isolated prisoner of war cage, manacled in irons for prolonged periods of time, and placed on extremely reduced ration. The enemy was unable to break his indomitable will, his faith in God, and his trust in the United States of America. Captain Versace, an American fighting man who epitomized the principles of his country and the Code of Conduct, was executed by the Viet Cong on 26 September 1965. Captain Versace's gallant actions in close contact with an enemy force and unyielding courage and bravery while a prisoner of war are in the highest traditions of the military service and reflect the utmost credit upon himself and the United States Army.

---

From the Archives

We Have Met the Enemy…
Geoff Metcalf


"They who can give up essential liberty to obtain a little temporary safety deserve neither liberty nor safety.
--Benjamin Franklin
"The American people must be willing to give up a degree of personal privacy in exchange for safety and security."
--Louis Freeh


In the wake of the clamor over the most recent WikiLeaks data dump, 'Vault 7', 'UMBRAGE', et al, it should be noted this is not really anything new. What we are seeing here is simply the evolution of something that goes back to the late 50s (to the incomplete best knowledge I have).

It is kinda cool to finally see even

The New York Times

acknowledging material

I was writing about in 1998

.

In April of 1998 I wrote "Privacy has become an anachronism." I was commenting on "a massive system designed to intercept all your e-mail, fax traffic and more." I was explaining 'Echelon', the illegitimate offspring of a

UKUSA Treaty

signed by the United States, United Kingdom, Canada, Australia and New Zealand. Its purpose was, and is, to have a vast global intelligence monster, which allegedly shares common goals. The system was so "efficient" that reportedly National Security Agency folk from Fort Meade could work from Menwith Hill in England to intercept local communications without either nation having to burden themselves with the formality of seeking approval (a court order) or disclosing the operation. And this was all pre-9/11 and pre-the anti-constitutional

'Patriot Act'

.

It is illegal (without a Judge's signed permission) for the United States to spy on its citizens … kinda. The laws have long been circumvented by a mutual pact among five nations. Under the terms of UKUSA agreement, Britain spies on Americans and America spies on British citizens, and then the two conspirators trade data. A classic technical finesse. It is legal, but the intent to evade the spirit is inescapable.

I often fictionalized the genesis of 'Echelon' as an informal meeting of a group of post war American and British intelligence types drinking in some remote rustic bar. An imagined CIA type complains to his MI6 buddy about the hassles of US laws preventing US intelligence from surveillance of bad guys, and the Brit echoes the same complaint.

"Hey wait a moment mate," says Nigel, the make-believe MI6 guy, "I can spy on your guys and you can spy on our bad players…why don't we just come up with a mechanism whereby we spy on your villains, you spy on our villains, and we just 'share' the intel?"

This system was called ECHELON, and has been kicking around in some form longer than most of you. The result of the UKUSA treaty signed by the United States, United Kingdom, Canada, Australia and New Zealand was, and is, to have a vast global intelligence monster which allegedly shares common goals.

The London Telegraph reported in December of 1997 that the Civil liberties Committee of the European Parliament had officially confirmed the existence and purpose of ECHELON. "A global electronic spy network that can eavesdrop on every telephone, e-mail and telex communication around the world will be officially acknowledged for the first time in a European Commission report. …"

The report noted: "Within Europe all e-mail, telephone and fax communications are routinely intercepted by the United States National Security Agency, transferring all target information from the European mainland via the strategic hub of London, then by satellite to Fort Meade in Maryland via the crucial hub at Menwith Hill, in the North York moors in the UK.

"The ECHELON system forms part of the UKUSA system but unlike many of the electronic spy systems developed during the Cold War, ECHELON was designed primarily for non-military targets: governments, organizations and businesses in virtually every country."

An interesting sidebar appeared in the International Herald Tribune under the headline, "Big Corporate Brother: It Knows More About You Than You Think." The story details Acxiom Corp, which was a humongous information service hidden in the Ozark foothills. Twenty-four hours a day, Acxiom electronically gathered and sorts all kinds of data about 196 million Americans. Credit card transactions and magazine subscriptions, telephone numbers, real estate records, automotive data, hunting, business and fishing licenses, consumer surveys and demographic detail that would make a marketing department's research manager salivate. This relatively new (legal) enterprise was known as "data warehousing" or "data-mining", and it underscores the cruel reality that the fiction of personal privacy has become obsolete. Technology's ability to collect and analyze data has made privacy a quaint albeit interesting dinosaur.

The Tribune reported that "Axciom can often determine whether an American owns a dog or cat, enjoys camping or gourmet cooking, reads the Bible or lots of other books. It can often pinpoint an American's occupation, car and favorite vacations. By analyzing the equivalent of billions of pages of data, it often projects for its customers who should be offered a credit card or who is likely to buy a computer."

Most of this information is from y 1998 piece. Echelon has developed, matured, and morphed into a much more powerful hybrid. 'Carnivore' was software to help triage the cacophony of data. Vault 7 and 'Umbrage' are logical (some would argue "insidious") growth.

More to follow…