"It Is Not A Question of Who Is Right Or Wrong But What Is Right Or Wrong That Counts.

"

--Geoff Metcalf
Providing an on line Triage of the news since 1997



Wo

rld & Nation
Britain's Prince Philip Dies at 99


Prince Philip, the husband of Queen Elizabeth and a leading figure in the British royal family for almost seven decades, has died aged 99, Buckingham Palace said Friday.

The Duke of Edinburgh, as he was officially known, had been by his wife's side throughout her 69-year reign, the longest in British history. During that time he earned a reputation for a tough, no-nonsense attitude and a propensity for occasional gaffes.

"It is with deep sorrow that Her Majesty The Queen announces the death of her beloved husband, His Royal Highness The Prince Philip, Duke of Edinburgh," the palace said in a statement.

A Greek prince, Philip married Elizabeth in 1947. He went on to play a key role in modernizing the monarchy in the post-World War Two period, and behind the walls of Buckingham Palace was the one key figure the queen could turn to and trust.

---

'Quite peculiar': New York siphons coronavirus cash to illegal immigrants

When congressional Democrats changed a formula for doling out coronavirus relief money to states, New York ended up with a $2.1 billion extra windfall, Republicans said.

Now those Republicans say it's striking that New York has just approved spending $2.1 billion in state money to provide benefits to illegal immigrants.

"The $2.1 billion price tag of this fund is quite peculiar," wrote Reps. Jason Smith and James Comer, the top Republicans on the Budget and Oversight committees.

They pointed out that the $1.9 trillion coronavirus relief package approved last month specifically banned states that took cash from implementing tax cuts using their own money — something that's being challenged in courts.


---
Hunter Biden says he doesn't remember anything about controversial laptop, calls it a 'red herring'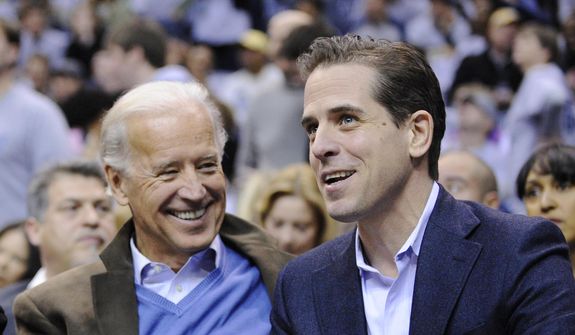 Hunter Biden said late Thursday that he doesn't remember anything about a controversial laptop that allegedly belonged to him, but says it's a "red herring."
The president's son faced questions about the laptop during an appearance on "Jimmy Kimmel Live!" to promote his memoir, "Beautiful Things."
Mr. Kimmel teased Hunter Biden about his claim that he can't remember leaving the laptop at a Delaware computer repair service and his history of drug addiction.
"It is hard to believe [you don't remember] unless you read the book. And then it's like, I'm surprised you have shoes on," Mr. Kimmel said.
---
'We will NOT allow this': Gov. Abbott promises Biden a Texas-sized fight over firearms 'power grab'
'It's time to get legislation making TX a 2nd Amendment Sanctuary State passed'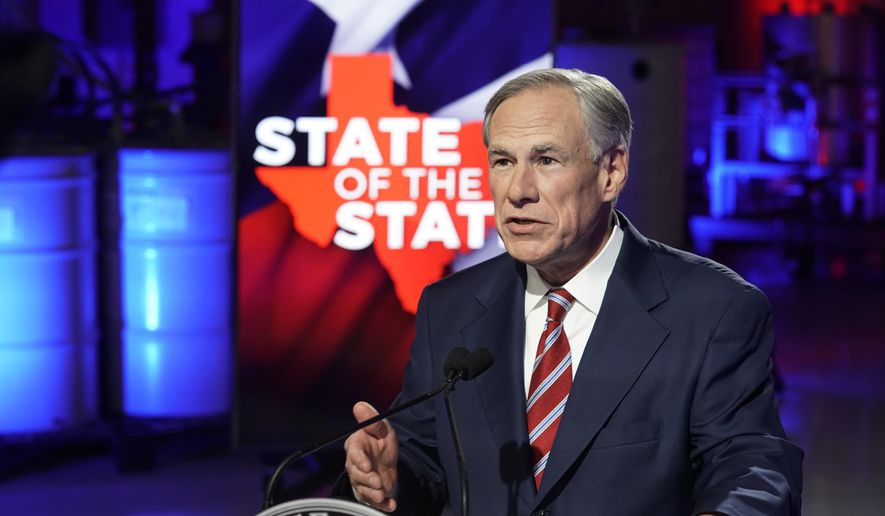 Gov. Greg Abbott has a warning for President Biden: Don't mess with Texas when it comes to gun rights.

The Lone Star State Republican blasted Mr. Biden on Thursday for a "liberal power grab to take away our guns" after a White House speech on the issue.

Mr. Biden told Americans that he planned to end an "epidemic" of violent crime linked to firearms while stressing "no amendment to the Constitution is absolute."


---
Biden 'clear-eyed' about getting gun background checks through Congress
The White House on Thursday poured cold water on the prospects of major gun control legislation passing Congress this year, leaving President Biden's narrow executive actions tightening firearms regulations as the likely limit of his influence, despite heavy pressure from his base.
Advocacy groups cast the president's unilateral moves as historic, though gun control advocates were steeling themselves for disappointment after their hopes for more expansive restrictions were dashed repeatedly over the past decade.
Though Mr. Biden's executive actions were limited — cracking down on homemade high-tech weapons and firearms enhancements — he called on Congress to take more ambitious action, including expanding background checks, banning assault-style guns and high-capacity magazines and repealing liability immunity for manufacturers. In a Rose Garden event, the president told supporters that movement on gun control was "possible," but acknowledged the political realities.
---
Iran Atomic Talks Progress Could Set Stage for Blinken and Zarif
Negotiations over Iran's nuclear program are set to conclude on Friday amid signs the sides could be closing in on a compromise, setting the stage for another round of meetings between Tehran and Washington's top diplomats.
While officials at this week's talks in Vienna don't ultimately possess the authority to make decisions needed to resuscitate a 2015 agreement, which capped Iranian nuclear activities in return for sanctions relief, they've transmitted signals that talks are moving in the right direction.
There have been no direct contacts between Iranian and U.S. envoys but Iran said discussions have moved onto how to remove American sanctions imposed since then-President Donald Trump abandoned the accord. That's probably only possible if Tehran dials back its enrichment to within limits set six years ago.
---
No photo ID in Georgia? Lots of alternatives for voting
Georgia voters who lack state-issued photo ID cards can still obtain mail-in ballots and vote by providing one of a host of other identification documents, according to a Washington Times analysis of the state's new election law.
Democrats have lambasted the Republican-backed regulations and the photo ID requirement as racist. President Biden called it "Jim Crow on steroids" as he incorrectly characterized the bill as shortening voting days and hours when it actually does the opposite.
Major League Baseball, quoting Mr. Biden's criticism, decided to protest by moving the All-Star Game from Atlanta to Denver.
A close look at the law, Senate Bill 202, shows that a person lacking either a driver's license or a state-issued photo ID can turn to other forms of identification — some with photos, some without — and affix facsimiles to the mail-in ballot application.
---
Rep. Ilhan Omar blasts Biden's 'shameful' plan to continue border wall construction
Rep. Ilhan Omar on Wednesday criticized the Biden administration for considering restarting construction on the previous administration's "xenophobic and racist" southern border wall.
"It's shameful and unacceptable for @POTUS to continue the construction of Trump's xenophobic and racist wall," the Minnesota Democrat tweeted to her nearly three million followers.
Ms. Omar was responding to a report by The Washington Times on Monday that Department of Homeland Security Secretary Alejandro Mayorkas told Immigration and Customs Enforcement employees last week that he may restart former President Donald Trump's border wall construction to plug what he called "gaps" in the current barrier.
---
'Baseless conspiracies': State Dept. fights China's disinformation campaign on COVID-19 origins
As the Chinese government is engaged in a global disinformation campaign regarding the origin of the coronavirus pandemic, the State Department has been quietly pushing back against "baseless conspiracies" around the world, according to the department's Global Engagement Center.
The confirmation of the campaign by the center marks the first time the Biden administration has publicly accused China of spreading disinformation about the coronavirus origin and disclosed efforts to neutralize Beijing's narrative.
"The department has been pushing back against Beijing's disinformation and other manipulative tactics in the information space since the start of the pandemic," the center said in a statement to The Washington Times. "While the U.S. government takes a holistic approach to identifying and countering COVID-19 disinformation regardless of the source, we remain concerned by baseless conspiracy theories about the origins of the virus amplified by officials from the People's Republic of China."
---
$60M Per Week Being Spent to Shelter Illegal Immigrant Minors
The Biden administration is reportedly shelling out $60 million per week to care for the more than 16,000 illegal immigrant minors being housed in Department of Health and Human Services shelters.
The dollar figure comes from an analysis of government data obtained by The Washington Post.
As the number of illegal immigrant unaccompanied minors pouring over the border has surged in the past several weeks, HHS swiftly filled the 7,700 available beds in its shelters. The Post noted the cost of housing each minor is about $290 daily.
In addition, about 8,500 minors are living in emergency facilities in convention centers, converted oil worker camps, and military bases.
---
Volcano Erupts in Southern Caribbean
A volcano in the southern Caribbean that had been dormant for decades erupted on Friday, spewing clouds of ash and smoke miles into the sky.
The volcano, known as La Soufrière, on the northern tip of the main island of St. Vincent and the Grenadines, had started showing signs of renewed activity in late December. It moved into an "explosive state" on Friday morning, the National Emergency Management Organization said in a Twitter posting.
The eruption came a day after officials had raised the alert level following several small tremors detected at the volcano, with clouds of steam seen erupting from its peak. The country's prime minister, Ralph Gonsalves, ordered a full evacuation of the area.
---
Rioters ignore pleas for calm as violence flares in Belfast
Police in Northern Ireland deployed water cannons for the first time in six years Thursday as they tried to disperse protesters who hurled stones, fireworks and gasoline-filled bottles at officers during another night of violence in Belfast.
The violence erupted last week as anger over COVID-19 restrictions and post-Brexit trade rules fueled tensions between the Protestant and Catholic communities in Northern Ireland.
While the crowds appeared somewhat smaller Thursday, police said a further 19 officers were injured, bringing the total over the past week to 74.
---
Low-watt Joe Biden tries to 'smarten up'
For nearly five decades Joe Biden has been getting everything wrong in Washington
Poor Joe Biden.
For nearly five decades, Mr. Biden has been getting everything wrong in Washington. He has always been a low-watt thinker with verbal dysentery.
But harmless.
Which is why he wound up as vice president in the first place — White Privilege Joe.
Poor guy, he is so slow he was the last person to realize that nobody took him seriously. He thought all the eye-rolls were just how everybody said: "Yeah, Joe, we love hearing the sound of your voice as much as you do!"
Droning on and on, the insufferable loquacity would have shamed even the Great Buffoon himself, John Kerry.
---
Mainstream media murders the truth in rush to destroy new Georgia election law
The only thing more infuriating than Major League Baseball's unprecedented decision to punish Georgians over their state's recent election law has been the national media's dedication to lying about what the law says and does.
Since the bill was signed by Gov. Brian Kemp on March 25, we have heard from media how the bill would supposedly outlaw providing food and water to people standing in line to vote. As Democratic Strategist James Carville told "11th Hour" host Brian Williams (with no pushback), "It is going to be illegal to give somebody that's standing in line to vote. I have never heard of water being an illegal substance in the United States."
This particular lie has been spread by the president of the United States himself (again with no scrutiny from media). On March 26, President Biden told media before boarding Marine One:
---
Truth or Dare
by Geoff Metcalf
"The truth does not change according to our ability to stomach it."
― Flannery O'Connor

When NBC's Lester Holt shrouded in self-righteous sophism proclaimed journalists don't do 'truth', I said bad words. Joe Klaas was apparently correct when he noted, "The truth will set you free, but first it will piss you off."
When accepting the Edward R. Murrow Award for Lifetime Achievement in Journalism, NBC anchor Lester Holt said, "fairness is overrated".
"I think it's become clear that fairness is overrated. ... The idea that we should always give two sides equal weight and merit does not reflect the world we find ourselves in," Holt said.
Holt, either by plan or oversight said, "That the sun sets in the west is a fact. Any contrary view does not deserve our time or attention," Holt continued. "Decisions to not give unsupported arguments equal time are not a dereliction of journalistic responsibility or some kind of agenda. In fact, it's just the opposite." Sophistry!
Holt also railed against "providing an open platform for misinformation," saying that allowing "anyone to come say whatever they want, especially when issues of public health and safety are at stake, can be quite dangerous." And that is a good thing Lester.
The key problem with the pretension of Holt et al saying news organizations should vet and triage controversial news is,
who decides?
What editor gets to decide the conventional wisdom when a group of experts claims we are about to enter a new Ice Age, or the only defense against a pandemic is isolation?
April 28, 1975, Newsweek published a provocative article, "The Cooling World," in which writer and science editor Peter Gwynne described a significant chilling of the world's climate, with evidence accumulating "so massively that meteorologists are hard-pressed to keep up with it." He when on to postulate shorter growing seasons and poor crop yields, famine, and shipping lanes blocked by ice, perhaps to begin as soon as the mid-1980s. Meteorologists, he wrote, were "almost unanimous" in the opinion that our planet was getting colder. Over the years that followed, Gwynne's article became one of the most-cited stories in Newsweek's history. However, he was wrong…way wrong.
The obvious corollary is today's politically correct contention that Global Warming will kill the planet. Notwithstanding THOUSANDS of for real scientists who naysay the Al Gore gang, Holt and his ilk would deny you, me, or anyone from hearing contradictory and/or mitigating science which does not comply with the elitists cause du jour.
"The truth is rarely pure and never simple." said Oscar Wilde in The Importance of Being Earnest.
Empirical facts cannot be disputed: who, what, where, when is going to be reported the same from the left and the right. However, the why and how is where the reader gets sucked into the editorializing muck. One man's "freedom fighter" is another man's "terrorist"…one man's "objective scientist" is another man's "bought and paid for sycophant".
According to a January Axios polls, just 46% of people trust traditional news media, and trust in social media has plummeted to 27%.
Additionally, 56% of the poll respondents said they agreed that "Journalists and reporters are purposely trying to mislead people by saying things they know are false or gross exaggerations."
"The truth." Dumbledore sighed. "It is a beautiful and terrible thing and should therefore be treated with great caution."
Aldous Huxley clearly noted, "Facts do not cease to exist because they are ignored."
An editorial Star Chamber (which is kinda/sorta what Holt seems to want) can attempt to sequester politically incorrect facts or nuance from the unwashed masses, but they only serve to validate George Orwell. "In a time of deceit telling the truth is a revolutionary act."
We are in that "time of deceit" and the mainstream media should be providing light not creating safe haven shadow lands for evil to fester and grow.
---
" It is discouraging to think how many people are shocked by honesty and how few by deceit."

-- Noel Coward

(1899-1973) British playwright

---

The Medal of Honor is the highest award for valor in action against an enemy force which can be bestowed upon an individual serving in the Armed Services of the United States.

GeneTrerally presented to its recipient by the President of the United States of America in the name of Congress.

The first award of the Medal of Honor was made March 25, 1863 to Private JACOB PARROTT.The last award of the Medal of Honor was made September 15, 2011 to Sergeant DAKOTA MEYER.

Since then there have been: • 3458 recipients of the Medal of Honor.

• Today there are 85 Living Recipients of the Medal of Honor.

Citation


Captain Humbert R. Versace distinguished himself by extraordinary heroism during the period of 29 October 1963 to 26 September 1965, while serving as S-2 Advisor, Military Assistance Advisory Group, Detachment 52, Ca Mau, Republic of Vietnam. While accompanying a Civilian Irregular Defense Group patrol engaged in combat operations in Thoi Binh District, An Xuyen Province, Captain Versace and the patrol came under sudden and intense mortar, automatic weapons, and small arms fire from elements of a heavily armed enemy battalion. As the battle raged, Captain Versace, although severely wounded in the knee and back by hostile fire, fought valiantly and continued to engage enemy targets. Weakened by his wounds and fatigued by the fierce firefight, Captain Versace stubbornly resisted capture by the over-powering Viet Cong force with the last full measure of his strength and ammunition. Taken prisoner by the Viet Cong, he exemplified the tenets of the Code of Conduct from the time he entered into Prisoner of War status. Captain Versace assumed command of his fellow American soldiers, scorned the enemy's exhaustive interrogation and indoctrination efforts, and made three unsuccessful attempts to escape, despite his weakened condition which was brought about by his wounds and the extreme privation and hardships he was forced to endure. During his captivity, Captain Versace was segregated in an isolated prisoner of war cage, manacled in irons for prolonged periods of time, and placed on extremely reduced ration. The enemy was unable to break his indomitable will, his faith in God, and his trust in the United States of America. Captain Versace, an American fighting man who epitomized the principles of his country and the Code of Conduct, was executed by the Viet Cong on 26 September 1965. Captain Versace's gallant actions in close contact with an enemy force and unyielding courage and bravery while a prisoner of war are in the highest traditions of the military service and reflect the utmost credit upon himself and the United States Army.

---

From the Archives

We Have Met the Enemy…
Geoff Metcalf


"They who can give up essential liberty to obtain a little temporary safety deserve neither liberty nor safety.
--Benjamin Franklin
"The American people must be willing to give up a degree of personal privacy in exchange for safety and security."
--Louis Freeh


In the wake of the clamor over the most recent WikiLeaks data dump, 'Vault 7', 'UMBRAGE', et al, it should be noted this is not really anything new. What we are seeing here is simply the evolution of something that goes back to the late 50s (to the incomplete best knowledge I have).

It is kinda cool to finally see even

The New York Times

acknowledging material

I was writing about in 1998

.

In April of 1998 I wrote "Privacy has become an anachronism." I was commenting on "a massive system designed to intercept all your e-mail, fax traffic and more." I was explaining 'Echelon', the illegitimate offspring of a

UKUSA Treaty

signed by the United States, United Kingdom, Canada, Australia and New Zealand. Its purpose was, and is, to have a vast global intelligence monster, which allegedly shares common goals. The system was so "efficient" that reportedly National Security Agency folk from Fort Meade could work from Menwith Hill in England to intercept local communications without either nation having to burden themselves with the formality of seeking approval (a court order) or disclosing the operation. And this was all pre-9/11 and pre-the anti-constitutional

'Patriot Act'

.

It is illegal (without a Judge's signed permission) for the United States to spy on its citizens … kinda. The laws have long been circumvented by a mutual pact among five nations. Under the terms of UKUSA agreement, Britain spies on Americans and America spies on British citizens, and then the two conspirators trade data. A classic technical finesse. It is legal, but the intent to evade the spirit is inescapable.

I often fictionalized the genesis of 'Echelon' as an informal meeting of a group of post war American and British intelligence types drinking in some remote rustic bar. An imagined CIA type complains to his MI6 buddy about the hassles of US laws preventing US intelligence from surveillance of bad guys, and the Brit echoes the same complaint.

"Hey wait a moment mate," says Nigel, the make-believe MI6 guy, "I can spy on your guys and you can spy on our bad players…why don't we just come up with a mechanism whereby we spy on your villains, you spy on our villains, and we just 'share' the intel?"

This system was called ECHELON, and has been kicking around in some form longer than most of you. The result of the UKUSA treaty signed by the United States, United Kingdom, Canada, Australia and New Zealand was, and is, to have a vast global intelligence monster which allegedly shares common goals.

The London Telegraph reported in December of 1997 that the Civil liberties Committee of the European Parliament had officially confirmed the existence and purpose of ECHELON. "A global electronic spy network that can eavesdrop on every telephone, e-mail and telex communication around the world will be officially acknowledged for the first time in a European Commission report. …"

The report noted: "Within Europe all e-mail, telephone and fax communications are routinely intercepted by the United States National Security Agency, transferring ll target information from the Eurv opean mainland via the strategic hub of London, then by satellite to Fort Meade in Maryland via the crucial hub at Menwith Hill, in the North York moors in th UK.

"The ECHELON system forms part of the UKUSA system but unlike many of the electronic spy systems developed during the Cold War, ECHELON was designed primarily for non-military targets: governments, organizations and businesses in virtually every country."

An interesting sidebar appeared in the International Herald Tribune under the headline, "Big Corporate Brother: It Knows More About You Than You Think." The story details Acxiom Corp, which was a humongous information service hidden in the Ozark foothills. Twenty-four hours a day, Acxiom electronically gathered and sorts all kinds of data about 196 million Americans. Credit card transactions and magazine subscriptions, telephone numbers, real estate records, automotive data, hunting, business and fishing licenses, consumer surveys and demographic detail that would make a marketing department's research manager salivate. This relatively new (legal) enterprise was known as "data warehousing" or "data-mining", and it underscores the cruel reality that the fiction of personal privacy has become obsolete. Technology's ability to collect and analyze data has made privacy a quaint albeit interesting dinosaur.

The Tribune reported that "Axciom can often determine whether an American owns a dog or cat, enjoys camping or gourmet cooking, reads the Bible or lots of other books. It can often pinpoint an American's occupation, car and favorite vacations. By analyzing the equivalent of billions of pages of data, it often projects for its customers who should be offered a credit card or who is likely to buy a computer."

Most of this information is from y 1998 piece. Echelon has developed, matured, and morphed into a much more powerful hybrid. 'Carnivore' was software to help triage the cacophony of data. Vault 7 and 'Umbrage' are logical (some would argue "insidious") growth.

More to follow…