"It Is Not A Question of Who Is Right Or Wrong But What Is Right Or Wrong That Counts.

"

--Geoff Metcalf
Wo

rld & Nation
Democrats Returning to Washington Early for Major Gun Control Push
The Democratic-led U.S. House Judiciary Committee said on Friday it will cut short its summer recess and meet on Sept. 4 to consider new gun control legislation in response to back-to-back mass shootings in Texas and Ohio.
The panel will prepare a series of bills for consideration by the full House of Representatives including a high-capacity magazine ban, a measure to prevent people convicted of misdemeanor hate crimes from purchasing firearms and a red flag bill to deny guns to those deemed to be a danger to themselves and others.
Lawmakers will also hold a Sept. 25 hearing on military-style assault weapons.
---
Black activists reject Chris Cuomo's racism claims: 'Fredo is a fictional character'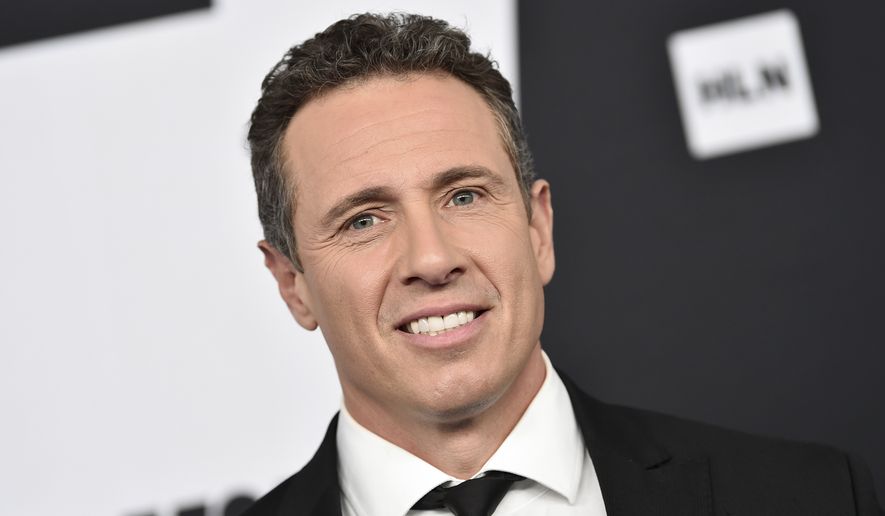 Black activists aren't happy with CNN anchorman Chris Cuomo calling the term "Fredo" a slur against Italian-Americans equivalent to the n-word.
In a vulgar tirade in which Mr. Cuomo uses forms of the f-word 24 times and the sh-word five times in less than two minutes, the anchorman threatened to assault a man who called him "Fredo."
Members of Project 21, a tax-exempt black conservative group that is a project of the National Center for Public Policy Research, were not amused, noting that Mr. Cuomo had called himself "Fredo," a reference to the weak and stupid Corleone brother in the "Godfather" films, and didn't blink when non-Italians used it during his show.
"'Fredo' is a fictional character. Cuomo once compared himself to Fredo, by name, on air," said Deroy Murdock, a project member and nationally syndicated columnist. "Meanwhile, the n-word is a vicious anti-black epithet and arguably the ugliest expression in the English language. CNN's Chris Cuomo is confused, but even he should understand this distinction."
---
Methodist Church closer to official split over LGBTQ issues
The United Methodist Church would maintain neighborliness, but would split into separate wings, in the aftermath of disagreements over LGBTQ rights in the church, according to a blueprint released by church leaders this week.
In a statement announcing the "Indianapolis Plan," the Methodist Church's news service called the schism on LGTBQ issues "irreconcilable" but offered a plan for the church and its 12 million worldwide members that roughly splits the church into sectarian denominations, while maintaining "legal continuation" of the church.
A group of 12 church leaders — made up of centrists, traditionalists and progressives — began meeting in Indianapolis in June and their 20-provision plan was released Tuesday.
---
Greenland to Trump: Thanks, but We're Not for Sale
The government of Greenland says that it's happy President Donald Trump has taken an interest in the nation, talking to aides and allies about buying the island for the U.S., but that it's not for sale.
Following reports that Trump had spoken about the notion of buying Greenland, the semiautonomous Danish territory between the Atlantic and Arctic oceans issued a short statement Friday to clarify it wasn't on the market.
Lars Loekke Rasmussen, who served as Danish prime minister until June, tweeted "it must be an April Fool's Day joke."
---
N. Korean missile tests fly in the face of Bolton warnings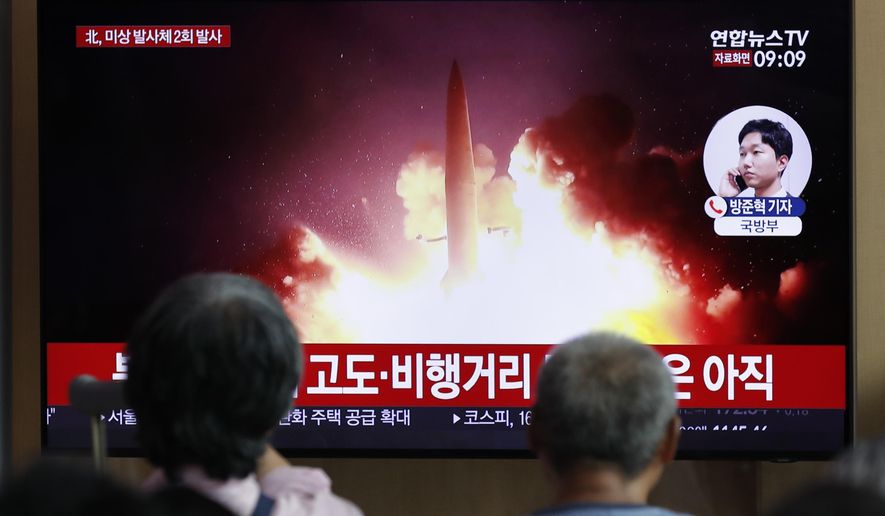 North Korea launched more projectiles into the sea Friday, just days after U.S. National Security Adviser John Bolton warned that Pyongyang's recent wave of short-range missile tests have violated long-standing U.N. Security Council resolutions banning such tests.
Mr. Bolton made the assertion this week, saying U.S. officials had determined at least one of the North's recent launches was of a "KN-23" missile likely capable of striking "all of South Korea and parts of Japan."
While Mr. Bolton said the KN-23 and other launches did not technically violate North Korean leader Kim Jong Un's 2018 promise to President Trump to halt all nuclear bomb, intermediate- and long-range ballistic missile tests, the national security adviser stressed the recent tests did "violate U.N. Security Council sanctions."
---
Hong Kong Tycoon Warns Protesters and Beijing Against Violence
City's richest man bought the full front pages of many local newspapers to run a pair of ads
Hong Kong's richest man bought the full front pages of many local newspapers Friday morning to run a pair of ads that cautioned protesters and authorities against further violence.
One of the ads taken out by Li Ka-shing—a 91-year-old tycoon worth $27 billion, according to the Bloomberg Billionaires Index—was aimed at the Chinese government. It referenced a Tang dynasty poem that calls on an empress not to kill her own children. The other, aimed at protesters, called for an end to violence and cautioned that the best intentions can have the worst outcomes.
The ads by a businessman who made a fortune navigating the tricky politics of Hong Kong and Beijing followed a week of some of the worst incidents of violence in more than two months of demonstrations.
---
Rice cookers shut down NYC subway station
A pair of suspicious rice cookers shut down a subway station in Lower Manhattan on Friday morning — but the NYPD's Bomb Squad later determined they were not explosives, authorities said.
Another cooker was found near a garbage can in Chelsea just over an hour later. It was determined safe just after 9:40 a.m., according to cops.
Police urged straphangers to avoid the Fulton Street subway station because of the first two packages, which were reported by a 911 caller.
---
Jeffrey Epstein spent hours alone with mysterious woman in lockup
Jeffrey Epstein spent at least two hours locked up alone with a mystery woman — possibly part of his legal team — just a day after he was taken off suicide watch at the Metropolitan Correctional Center, according to a new report.
A visiting attorney, who asked that his name not be used, told Forbes Thursday that he saw the young woman with Epstein on July 30, when the disgraced financier was transferred into the facility's Special Housing Unit.
"The optics were startling," the attorney told the outlet. "Because she was young. And pretty."
---
Alibaba co-founder Tsai will buy full control of NBA Nets
Joseph Tsai, co-founder of Chinese e-commerce giant Alibaba, has made a deal to purchase full control of the NBA's Brooklyn Nets from Russian businessman Mikhail Prokhorov, the club announced Friday.
The Nets said Prokhorov has made an agreement with the Taiwanese-Canadian businessman to sell the Barclays Center arena and his 51 percent controling interest in the Nets.
Tsai bought 49 percent of the Nets last year for $1 billion, with the chance to purchase more shares before the start of the 2021-22 campaign.
The deal, according to multiple reports, will cost Tsai $2.35 billion, the highest price ever paid for a US sports team.
---

2020 Democrats flee 'Medicare for All' as politics shift: 'That is not where the country is'

When Sen. Bernard Sanders reintroduced his "Medicare for All" bill in the Senate in April, four of his fellow Democratic presidential hopefuls signed on with him, thrilling liberal activists who believed the universal health care proposal was becoming unstoppable.

Four months later, Mr. Sanders is looking more and more like a lonely holdout after watching his allies slink away as politics of the plan shift.

The guy who "wrote the damn bill" says it is the answer to the nation's troubled health insurance system, but that is an increasingly tough sell to voters in early primary states who say they don't want the government messing with their private insurance.


---
Of cows and men
It's a scary world when milking cows constitutes sexual abuse
Are dairy cows dangerous contributors to climate change or victims of toxic masculinity?
Perhaps they're both, if you accept hysteria over cow-emitted methane, along with the sexual politics of feminists at a taxpayer-funded university.
It's well known that the "Green New Deal" promoted by Democratic Party ingenue Rep. Alexandria Ocasio-Cortez, New York Democrat, calls for eliminating cows. But did you know that milking cows constitutes sexual abuse? It does, according to a paper published by the Women's and Gender Studies program at Brockport State University of New York and exposed by Campus Reform.
---
Why Trump should stop the re-regulation of freight rail
Recently, two major railroad operators, CSX and Union Pacific, reported a significant drop in earnings in part due to declining rail shipments. This was partially due to the impact of ongoing trade disputes. While we generally support a better trade relationship with China (hopefully with fewer tariffs and non-tariff barriers), we need to see strong freight-rail traffic if the economic expansion is going to roll on.
Legendary investor Warren Buffet once said that if he were stuck on a desert island and only given one number to know how the economy was doing, he would pick rail car traffic.
Our manufacturing, mining, merchandising and energy industries are dependent on freight rail and trucking. This is why we can't think of a worse time for Washington to be imposing new onerous regulations on the rail industry. One policy that could very negatively affect freight rail is the effort among some regulators inside the Trump administration and some in Congress to re-regulate the rail industry during the time when it least needs additional red tape.
---
---
"It is discouraging to think how many people are shocked by honesty and how few by deceit."

-- Noel Coward

(1899-1973) British playwright

---

The Medal of Honor is the highest award for valor in action against an enemy force which can be bestowed upon an individual serving in the Armed Services of the United States.

GeneTrerally presented to its recipient by the President of the United States of America in the name of Congress.

The first award of the Medal of Honor was made March 25, 1863 to Private JACOB PARROTT.The last award of the Medal of Honor was made September 15, 2011 to Sergeant DAKOTA MEYER.

Since then there have been: • 3458 recipients of the Medal of Honor.

• Today there are 85 Living Recipients of the Medal of Honor.

Citation


Captain Humbert R. Versace distinguished himself by extraordinary heroism during the period of 29 October 1963 to 26 September 1965, while serving as S-2 Advisor, Military Assistance Advisory Group, Detachment 52, Ca Mau, Republic of Vietnam. While accompanying a Civilian Irregular Defense Group patrol engaged in combat operations in Thoi Binh District, An Xuyen Province, Captain Versace and the patrol came under sudden and intense mortar, automatic weapons, and small arms fire from elements of a heavily armed enemy battalion. As the battle raged, Captain Versace, although severely wounded in the knee and back by hostile fire, fought valiantly and continued to engage enemy targets. Weakened by his wounds and fatigued by the fierce firefight, Captain Versace stubbornly resisted capture by the over-powering Viet Cong force with the last full measure of his strength and ammunition. Taken prisoner by the Viet Cong, he exemplified the tenets of the Code of Conduct from the time he entered into Prisoner of War status. Captain Versace assumed command of his fellow American soldiers, scorned the enemy's exhaustive interrogation and indoctrination efforts, and made three unsuccessful attempts to escape, despite his weakened condition which was brought about by his wounds and the extreme privation and hardships he was forced to endure. During his captivity, Captain Versace was segregated in an isolated prisoner of war cage, manacled in irons for prolonged periods of time, and placed on extremely reduced ration. The enemy was unable to break his indomitable will, his faith in God, and his trust in the United States of America. Captain Versace, an American fighting man who epitomized the principles of his country and the Code of Conduct, was executed by the Viet Cong on 26 September 1965. Captain Versace's gallant actions in close contact with an enemy force and unyielding courage and bravery while a prisoner of war are in the highest traditions of the military service and reflect the utmost credit upon himself and the United States Army.

---

From the Archives

We Have Met the Enemy…
Geoff Metcalf


"They who can give up essential liberty to obtain a little temporary safety deserve neither liberty nor safety.
--Benjamin Franklin
"The American people must be willing to give up a degree of personal privacy in exchange for safety and security."
--Louis Freeh


In the wake of the clamor over the most recent WikiLeaks data dump, 'Vault 7', 'UMBRAGE', et al, it should be noted this is not really anything new. What we are seeing here is simply the evolution of something that goes back to the late 50s (to the incomplete best knowledge I have).

It is kinda cool to finally see even

The New York Times

acknowledging material

I was writing about in 1998

.

In April of 1998 I wrote "Privacy has become an anachronism." I was commenting on "a massive system designed to intercept all your e-mail, fax traffic and more." I was explaining 'Echelon', the illegitimate offspring of a

UKUSA Treaty

signed by the United States, United Kingdom, Canada, Australia and New Zealand. Its purpose was, and is, to have a vast global intelligence monster, which allegedly shares common goals. The system was so "efficient" that reportedly National Security Agency folk from Fort Meade could work from Menwith Hill in England to intercept local communications without either nation having to burden themselves with the formality of seeking approval (a court order) or disclosing the operation. And this was all pre-9/11 and pre-the anti-constitutional

'Patriot Act'

.

It is illegal (without a Judge's signed permission) for the United States to spy on its citizens … kinda. The laws have long been circumvented by a mutual pact among five nations. Under the terms of UKUSA agreement, Britain spies on Americans and America spies on British citizens, and then the two conspirators trade data. A classic technical finesse. It is legal, but the intent to evade the spirit is inescapable.

I often fictionalized the genesis of 'Echelon' as an informal meeting of a group of post war American and British intelligence types drinking in some remote rustic bar. An imagined CIA type complains to his MI6 buddy about the hassles of US laws preventing US intelligence from surveillance of bad guys, and the Brit echoes the same complaint.

"Hey wait a moment mate," says Nigel, the make-believe MI6 guy, "I can spy on your guys and you can spy on our bad players…why don't we just come up with a mechanism whereby we spy on your villains, you spy on our villains, and we just 'share' the intel?"

This system was called ECHELON, and has been kicking around in some form longer than most of you. The result of the UKUSA treaty signed by the United States, United Kingdom, Canada, Australia and New Zealand was, and is, to have a vast global intelligence monster which allegedly shares common goals.

The London Telegraph reported in December of 1997 that the Civil liberties Committee of the European Parliament had officially confirmed the existence and purpose of ECHELON. "A global electronic spy network that can eavesdrop on every telephone, e-mail and telex communication around the world will be officially acknowledged for the first time in a European Commission report. …"

The report noted: "Within Europe all e-mail, telephone and fax communications are routinely intercepted by the United States National Security Agency, transferring all target information from the European mainland via the strategic hub of London, then by satellite to Fort Meade in Maryland via the crucial hub at Menwith Hill, in the North York moors in the UK.

"The ECHELON system forms part of the UKUSA system but unlike many of the electronic spy systems developed during the Cold War, ECHELON was designed primarily for non-military targets: governments, organizations and businesses in virtually every country."

An interesting sidebar appeared in the International Herald Tribune under the headline, "Big Corporate Brother: It Knows More About You Than You Think." The story details Acxiom Corp, which was a humongous information service hidden in the Ozark foothills. Twenty-four hours a day, Acxiom electronically gathered and sorts all kinds of data about 196 million Americans. Credit card transactions and magazine subscriptions, telephone numbers, real estate records, automotive data, hunting, business and fishing licenses, consumer surveys and demographic detail that would make a marketing department's research manager salivate. This relatively new (legal) enterprise was known as "data warehousing" or "data-mining", and it underscores the cruel reality that the fiction of personal privacy has become obsolete. Technology's ability to collect and analyze data has made privacy a quaint albeit interesting dinosaur.

The Tribune reported that "Axciom can often determine whether an American owns a dog or cat, enjoys camping or gourmet cooking, reads the Bible or lots of other books. It can often pinpoint an American's occupation, car and favorite vacations. By analyzing the equivalent of billions of pages of data, it often projects for its customers who should be offered a credit card or who is likely to buy a computer."

Most of this information is from y 1998 piece. Echelon has developed, matured, and morphed into a much more powerful hybrid. 'Carnivore' was software to help triage the cacophony of data. Vault 7 and 'Umbrage' are logical (some would argue "insidious") growth.

More to follow…