"It Is Not A Question of Who Is Right Or Wrong But What Is Right Or Wrong That Counts.

"

--Geoff Metcalf
Providing an on line Triage of the news since 1997



Wo

rld & Nation
Republican and Democrats agree: America has lost confidence in mainstream media
Say news organizations advocate political views, not objective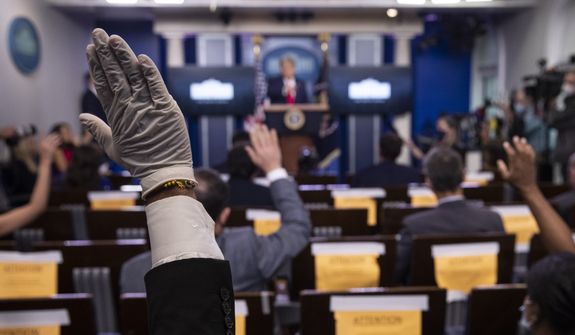 Americans' distrust for the news media to tell the story straight has reached unprecedented levels, an alarming development for any functioning democracy, a new poll reveals.
The "low levels of public trust in the nation's polarized media environment" arrived as a key finding in a survey released Tuesday by the Knight Foundation and Gallup Inc., which have tracked public sentiment about media preferences for years.
Overall, pollsters found wide agreement that U.S. media is necessary to ward off misinformation, but few Americans believe that job is being tackled by the press.
---
Trump Says He May Suspend Payroll Tax Himself
President Donald Trump said on Wednesday he may suspend the payroll tax himself as part of his administration's efforts to help the economy after the coronavirus shutdown, after the idea faced opposition in Congress in talks on the next relief bill.
"Well I may do it myself," Trump said in an interview with Fox News. "I have the right to suspend it, and I may do it myself - I have the absolute right to suspend the payroll."
But as talks over the contours of the next coronavirus relief package grind on in Washington, House Majority Leader Mitch McConnell is signaling his openness to a to jobless aid extension that the GOP has long resisted.
Negotiators on Capitol Hill reported little progress on Tuesday toward reaching an agreement over an economic recovery package, The New York Times reported. This, though representatives of opposing parties were meeting in the latest effort to move the mired process along.
Against that backdrop, The Times said, McConnell, R-Ky., the leading Senate Republican, showed a willingness to shift positions and accept an extension of $600-per-week enhanced unemployment payments, if the result would be a compromise.
---
Trump slams Obama's eulogy for John Lewis: 'I think it was a terrible speech'
President Trump on Wednesday excoriated the eulogy former President Barack Obama delivered last week during the funeral of late congressman and civil rights leader John Lewis.
"I think it was a terrible speech. It was an angry speech. It showed there's anger there that people don't see," Mr. Trump said during an interview aired on Fox News.
Speaking on the "Fox & Friends" show, Mr. Trump proceeded to slam his predecessor for delivering a speech he described as "ridiculous," "totally inappropriate" and "very bad."
---
Protest leader Cori Bush ousts 20-year U.S. Rep. William Lacy Clay in Missouri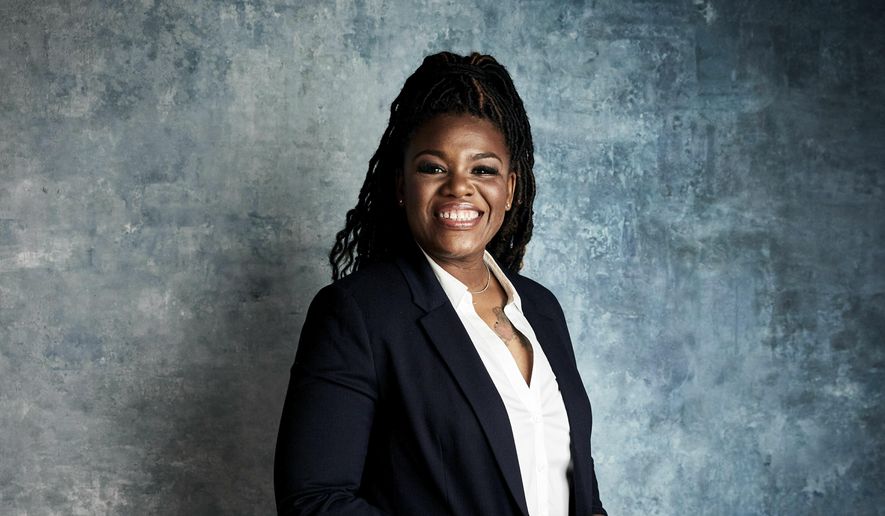 Black Lives Matter activist Cori Bush defeated longtime Rep. Willam Lacy Clay in Missouri's Democratic primary Tuesday, chalking up another win for the far-left insurgency.
Ms. Bush, who was once homeless, is poised to join other far-left upstarts such as Rep. Alexandria Ocasio-Cortez in reshaping the party.
"They counted us out," she said in an emotional speech. "They called me — I'm just the protester, I'm just the activist with no name, no title and no real money. That's all they said that I was. But St. Louis showed up today."
---
Lebanese confront devastation after massive Beirut explosion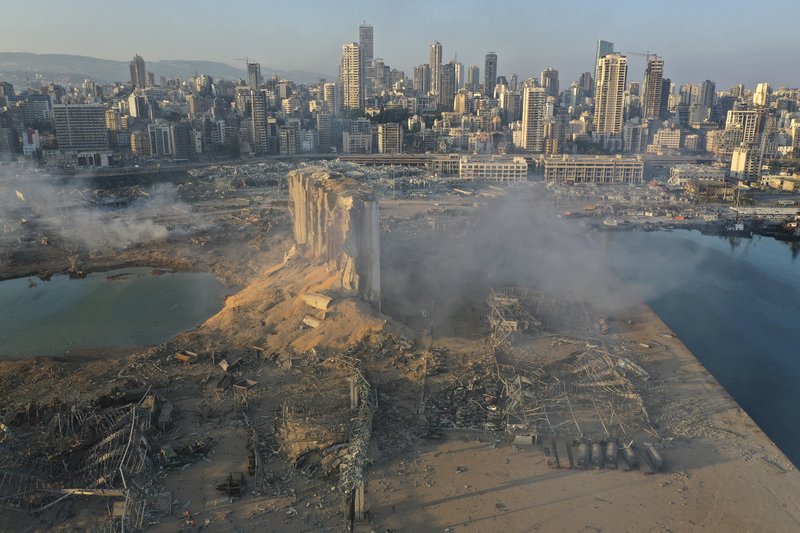 Residents of Beirut confronted a scene of utter devastation Wednesday, a day after a massive explosion at the port rippled across the Lebanese capital, killing at least 100 people, wounding thousands and leaving entire city blocks blanketed with glass and rubble.
Smoke still rose from the port, where a towering building of silos was half destroyed, spilling out grain. Hangars around it were completely toppled. The blast knocked out a crater some 200 meters (yards) across that filled with seawater — it was as if the sea had taken a bite out of the port, swallowing buildings with it.
Much of downtown was littered with damaged vehicles and debris that had rained down from the shattered facades of buildings.
An official with the Lebanese Red Cross said at least 100 people were killed and more than 4,000 were wounded. George Kettaneh said the toll could rise further.
---
MSNBC producer Ariana Pekary pens blistering exit letter: 'This cancer stokes national division'
MSNBC producer Ariana Pekary penned a blistering resignation letter Monday comparing broadcast news to a "cancer" that is stoking national division and risking people's lives.
Ms. Pekary, a producer on "The Last Word with Lawrence O'Donnell," said July 24 was her last day on the job after seven years with the network, explaining that she "simply couldn't stay there anymore" due to the journalistic failures that plague the network and all broadcast news.
"The problem is the job itself," she wrote on her website. "It forces skilled journalists to make bad decisions on a daily basis."
---
Crisis 'hotline' between U.S., China feared as possible strategic tool for attack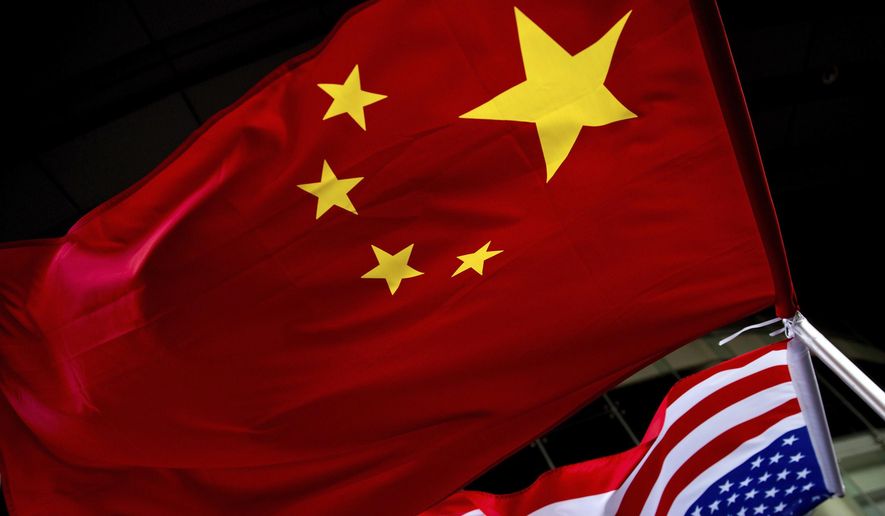 In 21st century conflict, even the crisis hotline could become a weapon of war.
There are growing fears among foreign policy specialists and military and intelligence officials that any new crisis communication systems with China — updated, tactical-level versions of the cliched "red phone" between Washington and Moscow at the height of the Cold War — could themselves become strategic tools of attack or deception.
While the U.S. already has a nuclear hotline with China, along with a so-called "space hotline" to avoid satellite collisions or other catastrophes in orbit, the Pentagon over the past two decades has made a concerted effort to beef up regular military-to-military communications with the People's Liberation Army (PLA).
---
Dems' demand for 'slush fund' in aid package threatens to derail PPP extension
Extending the popular Payroll Protection Program is one of the few areas of agreement between the White House and Democrats in the latest proposed coronavirus stimulus — a spending bill criticized by many in the Republican base as a wasteful bailout for cities and states.
Administration and banking industry sources say Senate Republicans' proposal to extend the PPP, which is set to expire this week, for companies with fewer than 300 employees and a reduction of 50% or more in revenue is accepted in principle in the talks.
But the provision, which also offers more generous terms for loan forgiveness, could get sidetracked by Democrats' insistence on an overall $3.4 trillion package that would include massive aid for states and cities. The White House opposes the state and local aid as a "bailout."
---
'Do You Really Need to Party?' WHO Asks World's Youth
Young people must curb their party instincts to help prevent new outbreaks of the COVID-19 disease, officials at the World Health Organization (WHO) pleaded on Wednesday.
Tired of lockdowns and eager to enjoy the northern hemisphere summer, young people in some countries have been contributing to resurgences by gathering again for parties, barbecues and holidays.
Even in Geneva, where the global U.N. health body is based, cabarets and clubs were closed last week after evidence that nearly half of new cases were coming from there.
"Younger people also need to take on board that they have a responsibility," said WHO emergencies chief and father-of-three Mike Ryan in an online discussion. "Ask yourself the question: do I really need to go to that party?"
---
The 'debate about the debates' was created by Democrats
CNN's Stelter makes bizarre Beltway-spin claim that Biden ducking debates is 'right-wing media tempest'
There's a debate raging right now about the presidential debates: Will they happen this time around?
Without further ado: The debates will happen. They always have. They will this time, too.
But that's never the point in the silly city that is Washington, D.C. What's important is the kabuki theater that underlies every issue. It's not the doing, it's the talking. And talking. And talking.
Facts don't matter, everything becomes a debate about the debate.
---
Americans will bear the full cost of the nearly ready Wuhan virus vaccine
Rest of the world gets what U.S. develops at bargain prices
As readers of this column have noted, I am a reluctant advocate of masks to deal with the pandemic. Dr. Robert Redfield, the director of the Centers for Disease Control and Prevention, has now spoken out favorably and cogently about wearing masks. Thus I, having considered all the alternatives, have come to agree with him. We should all wear masks, and if there is any good news attendant with this judgment it is that at least those women still intent on beautifying themselves will not have to spend much time in the morning doing their makeup. Just slap on a mask and greet the sun.
Yet, a mask is not a cure. So, I am still glum about our prospects for beating this infernal virus, which I gladly call the Wuhan virus in memory of its point of origin.
Yet of late I have been given reason for feeling relief and even reason to cheer. There is talk of a vaccine that should be out later this year. I have sent out my research team to gather intelligence on the question of a vaccine and I now am satisfied that we will have a vaccine late this year. Ladies, you no longer will have to confront the matutinal drear of donning a mask. By the end of the third quarter of the year American companies will be distributing vaccines. Moreover, I have several spies in the pharmaceutical industry who have confirmed these findings.
---
" It is discouraging to think how many people are shocked by honesty and how few by deceit."

-- Noel Coward

(1899-1973) British playwright

---

The Medal of Honor is the highest award for valor in action against an enemy force which can be bestowed upon an individual serving in the Armed Services of the United States.

GeneTrerally presented to its recipient by the President of the United States of America in the name of Congress.

The first award of the Medal of Honor was made March 25, 1863 to Private JACOB PARROTT.The last award of the Medal of Honor was made September 15, 2011 to Sergeant DAKOTA MEYER.

Since then there have been: • 3458 recipients of the Medal of Honor.

• Today there are 85 Living Recipients of the Medal of Honor.

Citation


Captain Humbert R. Versace distinguished himself by extraordinary heroism during the period of 29 October 1963 to 26 September 1965, while serving as S-2 Advisor, Military Assistance Advisory Group, Detachment 52, Ca Mau, Republic of Vietnam. While accompanying a Civilian Irregular Defense Group patrol engaged in combat operations in Thoi Binh District, An Xuyen Province, Captain Versace and the patrol came under sudden and intense mortar, automatic weapons, and small arms fire from elements of a heavily armed enemy battalion. As the battle raged, Captain Versace, although severely wounded in the knee and back by hostile fire, fought valiantly and continued to engage enemy targets. Weakened by his wounds and fatigued by the fierce firefight, Captain Versace stubbornly resisted capture by the over-powering Viet Cong force with the last full measure of his strength and ammunition. Taken prisoner by the Viet Cong, he exemplified the tenets of the Code of Conduct from the time he entered into Prisoner of War status. Captain Versace assumed command of his fellow American soldiers, scorned the enemy's exhaustive interrogation and indoctrination efforts, and made three unsuccessful attempts to escape, despite his weakened condition which was brought about by his wounds and the extreme privation and hardships he was forced to endure. During his captivity, Captain Versace was segregated in an isolated prisoner of war cage, manacled in irons for prolonged periods of time, and placed on extremely reduced ration. The enemy was unable to break his indomitable will, his faith in God, and his trust in the United States of America. Captain Versace, an American fighting man who epitomized the principles of his country and the Code of Conduct, was executed by the Viet Cong on 26 September 1965. Captain Versace's gallant actions in close contact with an enemy force and unyielding courage and bravery while a prisoner of war are in the highest traditions of the military service and reflect the utmost credit upon himself and the United States Army.

---

From the Archives

We Have Met the Enemy…
Geoff Metcalf


"They who can give up essential liberty to obtain a little temporary safety deserve neither liberty nor safety.
--Benjamin Franklin
"The American people must be willing to give up a degree of personal privacy in exchange for safety and security."
--Louis Freeh


In the wake of the clamor over the most recent WikiLeaks data dump, 'Vault 7', 'UMBRAGE', et al, it should be noted this is not really anything new. What we are seeing here is simply the evolution of something that goes back to the late 50s (to the incomplete best knowledge I have).

It is kinda cool to finally see even

The New York Times

acknowledging material

I was writing about in 1998

.

In April of 1998 I wrote "Privacy has become an anachronism." I was commenting on "a massive system designed to intercept all your e-mail, fax traffic and more." I was explaining 'Echelon', the illegitimate offspring of a

UKUSA Treaty

signed by the United States, United Kingdom, Canada, Australia and New Zealand. Its purpose was, and is, to have a vast global intelligence monster, which allegedly shares common goals. The system was so "efficient" that reportedly National Security Agency folk from Fort Meade could work from Menwith Hill in England to intercept local communications without either nation having to burden themselves with the formality of seeking approval (a court order) or disclosing the operation. And this was all pre-9/11 and pre-the anti-constitutional

'Patriot Act'

.

It is illegal (without a Judge's signed permission) for the United States to spy on its citizens … kinda. The laws have long been circumvented by a mutual pact among five nations. Under the terms of UKUSA agreement, Britain spies on Americans and America spies on British citizens, and then the two conspirators trade data. A classic technical finesse. It is legal, but the intent to evade the spirit is inescapable.

I often fictionalized the genesis of 'Echelon' as an informal meeting of a group of post war American and British intelligence types drinking in some remote rustic bar. An imagined CIA type complains to his MI6 buddy about the hassles of US laws preventing US intelligence from surveillance of bad guys, and the Brit echoes the same complaint.

"Hey wait a moment mate," says Nigel, the make-believe MI6 guy, "I can spy on your guys and you can spy on our bad players…why don't we just come up with a mechanism whereby we spy on your villains, you spy on our villains, and we just 'share' the intel?"

This system was called ECHELON, and has been kicking around in some form longer than most of you. The result of the UKUSA treaty signed by the United States, United Kingdom, Canada, Australia and New Zealand was, and is, to have a vast global intelligence monster which allegedly shares common goals.

The London Telegraph reported in December of 1997 that the Civil liberties Committee of the European Parliament had officially confirmed the existence and purpose of ECHELON. "A global electronic spy network that can eavesdrop on every telephone, e-mail and telex communication around the world will be officially acknowledged for the first time in a European Commission report. …"

The report noted: "Within Europe all e-mail, telephone and fax communications are routinely intercepted by the United States National Security Agency, transferring ll target information from the Eurv opean mainland via the strategic hub of London, then by satellite to Fort Meade in Maryland via the crucial hub at Menwith Hill, in the North York moors in the UK.

"The ECHELON system forms part of the UKUSA system but unlike many of the electronic spy systems developed during the Cold War, ECHELON was designed primarily for non-military targets: governments, organizations and businesses in virtually every country."

An interesting sidebar appeared in the International Herald Tribune under the headline, "Big Corporate Brother: It Knows More About You Than You Think." The story details Acxiom Corp, which was a humongous information service hidden in the Ozark foothills. Twenty-four hours a day, Acxiom electronically gathered and sorts all kinds of data about 196 million Americans. Credit card transactions and magazine subscriptions, telephone numbers, real estate records, automotive data, hunting, business and fishing licenses, consumer surveys and demographic detail that would make a marketing department's research manager salivate. This relatively new (legal) enterprise was known as "data warehousing" or "data-mining", and it underscores the cruel reality that the fiction of personal privacy has become obsolete. Technology's ability to collect and analyze data has made privacy a quaint albeit interesting dinosaur.

The Tribune reported that "Axciom can often determine whether an American owns a dog or cat, enjoys camping or gourmet cooking, reads the Bible or lots of other books. It can often pinpoint an American's occupation, car and favorite vacations. By analyzing the equivalent of billions of pages of data, it often projects for its customers who should be offered a credit card or who is likely to buy a computer."

Most of this information is from y 1998 piece. Echelon has developed, matured, and morphed into a much more powerful hybrid. 'Carnivore' was software to help triage the cacophony of data. Vault 7 and 'Umbrage' are logical (some would argue "insidious") growth.

More to follow…