"It Is Not A Question of Who Is Right Or Wrong But What Is Right Or Wrong That Counts.

"

--Geoff Metcalf
Providing an on line Triage of the news since 1997
Wo
rld & Nation
N.Y. attorney general says state should become abortion sanctuary
AG Letitia James backs fund to pay abortion costs for out-of-state women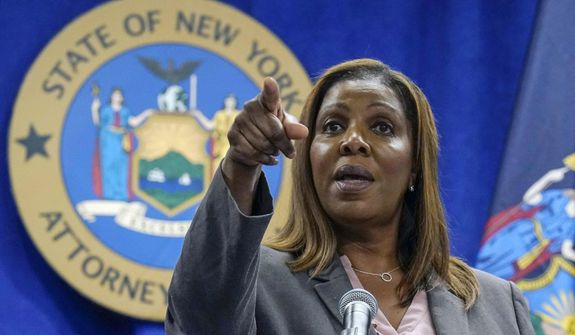 New York's attorney general said Wednesday that the state should create a fund to help out-of-state women come to seek abortions if the Supreme Court overturns the 1973 Roe v. Wade decision and allows other states to ban the procedure.
Letitia James, a Democrat who is also running for governor next year, said overturning Roe would leave women in about half the states without local access to abortions, and she said New York should step in and help them.
Her proposal came just minutes before the U.S. Supreme Court heard oral argument on a case involving Mississippi's ban on most abortions after 15 weeks into a pregnancy. Mississippi has asked the justices to overturn Roe.
---
The media blackout of the Waukesha attack is intentional
Alittle more than a week ago, a deranged criminal intentionally drove his SUV through a crowd of people at the Waukesha Christmas Parade, killing six people and injuring dozens. Eight children are still in the hospital.
The national media don't seem to care.
Local news outlets are tracking the health status of the victims and law enforcement's response to the attack. But for some reason, many of the national publications seem to have lost interest, especially in the attacker, Darrell Brooks.
The last time the New York Times and Washington Post published a story about the attack was last week. Left-leaning news networks, such as MSNBC and CNN, have done their best to avoid mentioning Brooks at all.
---
Chris Cuomo Is Out
One day after new reports detailed his involvement with his brother's efforts to remain in office after multiple allegations of sexual harassment, Chris Cuomo has been suspended by CNN. According to the network, the decision comes as a direct result of the newly released transcripts from the New York attorney general's office, which suggested the host of Cuomo Prime Time had used his status as a journalist to investigate the women accusing his brother, former governor Andrew Cuomo, of harassment. (Andrew Cuomo has long denied any wrongdoing, but he did resign on August 10.)
On Monday, the day the new transcripts were published, CNN released a statement saying that it was reviewing the documents and would "be having conversations and seeking additional clarity." That "clarity," it seems, has led to Chris Cuomo's official suspension.
"The New York attorney general's office released transcripts and exhibits Monday that shed new light on Chris Cuomo's involvement in his brother's defense. The documents, which we were not privy to before their public release, raise serious questions," CNN said in a statement on Tuesday. After explaining why it had decided to keep Cuomo on the air after original reporting suggested he had consulted with his brother on how to handle the accusations in the media, the network continued, "These documents point to a greater level of involvement in his brother's efforts than we previously knew. As a result, we have suspended Chris indefinitely, pending further evaluation."
---
Court orders DOJ to release four unredacted pages of Mueller report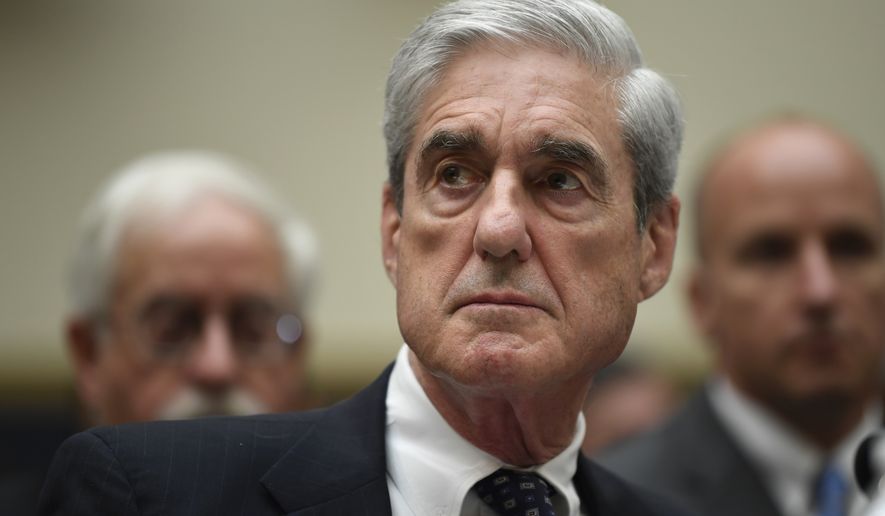 A D.C. federal judge on Tuesday ordered the Justice Department to release four unredacted pages of the Mueller report that describe who was investigated, but not charged in the special counsel's probe into alleged Trump-Russia campaign collusion.
The U.S. Court of Appeals for the D.C. Circuit found in favor of BuzzFeed and reversed a lower court's decision to withhold the pages from special counsel Robert Mueller's report that ultimately did not reveal sufficient evidence to charge former President Donald Trump with a crime.
The news outlet claims the pages have information on why an unnamed person, likely Donald Trump Jr., was not prosecuted for potential campaign finance violations. It also says the pages have details on people who were investigated, but not charged for making false statements, as well as insight into decisions that "appear" to relate to contacts between Mr. Trump and the Russian government.
---
Conservatives Eye Government Shutdown to Stop Vaccine Mandate Funding
Senate conservatives are reportedly considering a forced government shutdown this Friday in hopes of defunding the Biden administration's private sector vaccine mandate, with House conservatives planning measures to support the effort, according to several Republican sources.
The Senate conservatives plan to object to the quick consideration of a plan to extend funding until early next year if Democrat leaders don't agree to refuse the funding needed for the mandate, the sources told Politico's Playbook.
The senators think they'll be able to delay the process until past midnight Friday when the funding for the mandate would officially expire.
Sen. Mike Lee, R-Utah, told Politico in a statement that while he's sure the senators would all like to "simplify the process" to resolve the continuing resolution, he "can't facilitate that without addressing the vaccine mandates."
---
How serious is omicron? It will take weeks to understand new coronavirus variant, experts say.
Three questions loom about the newly detected omicron variant of the coronavirus: Is it more transmissible than delta? Does it make people sicker? How much protection does vaccination or a prior infection provide against it?
The answer to all three is an unsatisfying "We don't know yet."
People are in for an anxious couple of weeks as data is collected, patient records are scoured, hospitalizations are tracked and blood samples are tested.
---
Yellen Claims She Still Does Not Know Who Stole Thousands of Private IRS Files
As the Biden administration seeks a dramatic increase in the size and power of the IRS, today Treasury Secretary Janet Yellen said she still does not know who stole the private taxpayer files of thousands of Americans, or who gave the files to the progressive group, ProPublica. The files cover at least 15 years worth of data, described by ProPublica as "a vast trove."
Yellen said: "We don't know what the source of the leak of that information was, and I would say it's premature to indicate that it came from the IRS."
It doesn't seem like there is a sense of urgency to get to the bottom of things. Meanwhile Democrats push for more IRS power, more IRS agents, more IRS audits.
---
Biden considering new travel rules to deal with omicron variant: Report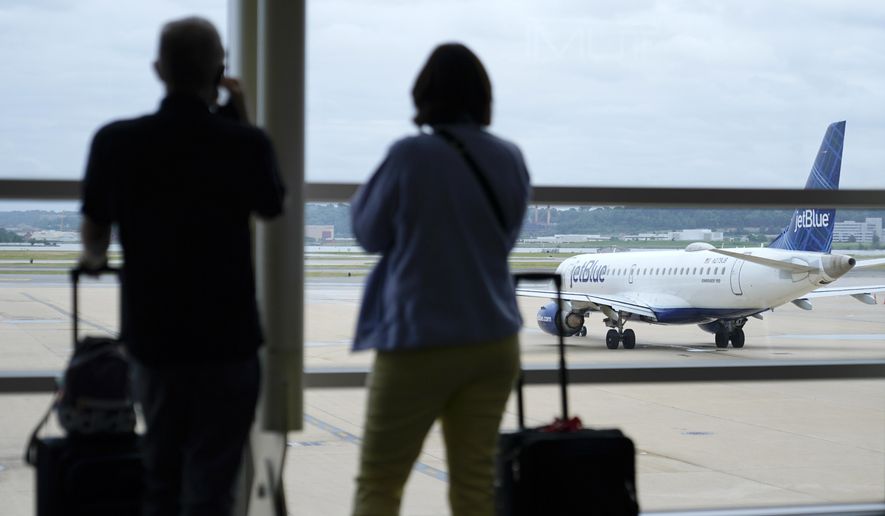 President Biden is looking to impose a more stringent requirement for travelers entering the U.S. as he preps a Thursday speech on his plan to stave off a winter spike in COVID-19 cases and deal with the omicron threat.
A draft proposal would require all travelers to be tested within 24 hours of plane departure regardless of COVID-19 vaccination status. It was unclear whether a rapid antigen test would be acceptable, as many travelers have trouble getting results from sensitive "PCR" tests under the current 72-hour rule.
The Washington Post reported that the administration also is considering whether to mandate travelers to get tested again within three to five days after arrival and whether U.S. and foreign travelers should self-quarantine for seven days regardless of test results or face fines, according to The Post.
---
Poll shows lack of confidence in U.S. military, sees China as major threat
A new poll shows that most Americans lack confidence that the U.S. military will be able to thwart China, which they see as the nation's most pressing threat.
Only 45% of Americans have a "great deal of trust and confidence" in the military, according to the poll released Wednesday by the Ronald Reagan Presidential Foundation and Institute. The figure marks a decline from 70% over the last three years and crosses all major demographic subgroups including age, sex and party affiliation.
The nation's confidence in the military dropped 11 percentage points since the start of the Biden administration, according to the survey.
The pollsters said the survey's results are based on a "general negative sense" in the country rather than a specific reason, although political leadership tops the list.
---
Lawmakers fume over U.S. pandemic relief funds pilfered by crime gangs in China, Russia
Lawmakers on Capitol Hill demanded hearings into fraud in the government's coronavirus unemployment benefit program after hearing that crime syndicates in China, Russia and other adversary nations pocketed tens of billions of dollars.
Both Republicans and Democrats demanded accountability for mismanagement of funds, which The Washington Times reported this week. Of more than $700 billion in pandemic unemployment assistance Congress approved, as much as $175 billion fell into the hands of foreign fraudsters, and most of that went to syndicates that have the backing of other governments.
Rep. James Comer, the ranking Republican on the House Oversight and Reform Committee, called the numbers "deeply troubling" and said it deserves his panel's "immediate attention."
---
More Top News
---
The hard truths of abortion and the sanctity of human life
It's time for America to speak up for the voiceless
Given the current sea of disinformation, AFPI's Center for American Values wants to provide you with the facts. We've put together the Top 10 Abortion Myths vs. Truths, which can be found online.
We hope these facts will assist you in sifting through all of the propaganda the media and the Left hurl at you. Let's take a closer look at a couple of the myths surrounding abortion and bust them:
If Roe v. Wade is overturned, it will outlaw abortion in the U.S. False.
Here's the truth: If Roe v. Wade is overruled, laws that relate to abortion in any form will likely revert to being made by the states.
---
Why won't the deplorables just buy a $100,000 Tesla?
The Biden administration is a bunch of out-of-touch elites
"Just eat cake, deplorables."
That seems to be the attitude of the Biden administration regarding the millions of Americans suffering from the highest gas prices in seven years and a 30% spike in home heating costs this winter.
When confronted about rising energy costs this weekend, Transportation Secretary Pete Buttigieg stressed families who simply bought electric vehicles (EV) would "never have to worry about gas prices again."
"The people who stand to benefit the most from owning an EV are often rural residents in areas who have the most distances to drive, who burn the most gas, and underserved urban residents in areas where there are higher gas prices and lower-income," Mr. Buttigieg said on MSNBC's "The Sunday Show with Jonathan Capehart."
Mr. Buttigieg was touting Mr. Biden's "Build Back Better" social welfare bill, which, among much else, includes a $12,500 government subsidy for those who purchase an EV.
---
" It is discouraging to think how many people are shocked by honesty and how few by deceit."

-- Noel Coward

(1899-1973) British playwright

---

The Medal of Honor is the highest award for valor in action against an enemy force which can be bestowed upon an individual serving in the Armed Services of the United States.

GeneTrerally presented to its recipient by the President of the United States of America in the name of Congress.

The first award of the Medal of Honor was made March 25, 1863 to Private JACOB PARROTT.The last award of the Medal of Honor was made September 15, 2011 to Sergeant DAKOTA MEYER.

Since then there have been: • 3458 recipients of the Medal of Honor.

• Today there are 85 Living Recipients of the Medal of Honor.

Citation


Captain Humbert R. Versace distinguished himself by extraordinary heroism during the period of 29 October 1963 to 26 September 1965, while serving as S-2 Advisor, Military Assistance Advisory Group, Detachment 52, Ca Mau, Republic of Vietnam. While accompanying a Civilian Irregular Defense Group patrol engaged in combat operations in Thoi Binh District, An Xuyen Province, Captain Versace and the patrol came under sudden and intense mortar, automatic weapons, and small arms fire from elements of a heavily armed enemy battalion. As the battle raged, Captain Versace, although severely wounded in the knee and back by hostile fire, fought valiantly and continued to engage enemy targets. Weakened by his wounds and fatigued by the fierce firefight, Captain Versace stubbornly resisted capture by the over-powering Viet Cong force with the last full measure of his strength and ammunition. Taken prisoner by the Viet Cong, he exemplified the tenets of the Code of Conduct from the time he entered into Prisoner of War status. Captain Versace assumed command of his fellow American soldiers, scorned the enemy's exhaustive interrogation and indoctrination efforts, and made three unsuccessful attempts to escape, despite his weakened condition which was brought about by his wounds and the extreme privation and hardships he was forced to endure. During his captivity, Captain Versace was segregated in an isolated prisoner of war cage, manacled in irons for prolonged periods of time, and placed on extremely reduced ration. The enemy was unable to break his indomitable will, his faith in God, and his trust in the United States of America. Captain Versace, an American fighting man who epitomized the principles of his country and the Code of Conduct, was executed by the Viet Cong on 26 September 1965. Captain Versace's gallant actions in close contact with an enemy force and unyielding courage and bravery while a prisoner of war are in the highest traditions of the military service and reflect the utmost credit upon himself and the United States Army.

---

From the Archives

We Have Met the Enemy…
Geoff Metcalf


"They who can give up essential liberty to obtain a little temporary safety deserve neither liberty nor safety.
--Benjamin Franklin
"The American people must be willing to give up a degree of personal privacy in exchange for safety and security."
--Louis Freeh


In the wake of the clamor over the most recent WikiLeaks data dump, 'Vault 7', 'UMBRAGE', et al, it should be noted this is not really anything new. What we are seeing here is simply the evolution of something that goes back to the late 50s (to the incomplete best knowledge I have).

It is kinda cool to finally see even

The New York Times

acknowledging material

I was writing about in 1998

.

In April of 1998 I wrote "Privacy has become an anachronism." I was commenting on "a massive system designed to intercept all your e-mail, fax traffic and more." I was explaining 'Echelon', the illegitimate offspring of a

UKUSA Treaty

signed by the United States, United Kingdom, Canada, Australia and New Zealand. Its purpose was, and is, to have a vast global intelligence monster, which allegedly shares common goals. The system was so "efficient" that reportedly National Security Agency folk from Fort Meade could work from Menwith Hill in England to intercept local communications without either nation having to burden themselves with the formality of seeking approval (a court order) or disclosing the operation. And this was all pre-9/11 and pre-the anti-constitutional

'Patriot Act'

.

It is illegal (without a Judge's signed permission) for the United States to spy on its citizens … kinda. The laws have long been circumvented by a mutual pact among five nations. Under the terms of UKUSA agreement, Britain spies on Americans and America spies on British citizens, and then the two conspirators trade data. A classic technical finesse. It is legal, but the intent to evade the spirit is inescapable.

I often fictionalized the genesis of 'Echelon' as an informal meeting of a group of post war American and British intelligence types drinking in some remote rustic bar. An imagined CIA type complains to his MI6 buddy about the hassles of US laws preventing US intelligence from surveillance of bad guys, and the Brit echoes the same complaint.

"Hey wait a moment mate," says Nigel, the make-believe MI6 guy, "I can spy on your guys and you can spy on our bad players…why don't we just come up with a mechanism whereby we spy on your villains, you spy on our villains, and we just 'share' the intel?"

This system was called ECHELON, and has been kicking around in some form longer than most of you. The result of the UKUSA treaty signed by the United States, United Kingdom, Canada, Australia and New Zealand was, and is, to have a vast global intelligence monster which allegedly shares common goals.

The report noted: "Within Europe all e-mail, telephone and fax communications are routinely intercepted by the United States National Security Agency, transferring ll target information from the Eurv opean mainland via the strategic hub of London, then by satellite to Fort Meade in Maryland via the crucial hub at Menwith Hill, in the North York moors in th UK.

"The ECHELON system forms part of the UKUSA system but unlike many of the electronic spy systems developed during the Cold War, ECHELON was designed primarily for non-military targets: governments, organizations and businesses in virtually every country."

An interesting sidebar appeared in the International Herald Tribune under the headline, "Big Corporate Brother: It Knows More About You Than You Think." The story details Acxiom Corp, which was a humongous information service hidden in the Ozark foothills. Twenty-four hours a day, Acxiom electronically gathered and sorts all kinds of data about 196 million Americans. Credit card transactions and magazine subscriptions, telephone numbers, real estate records, automotive data, hunting, business and fishing licenses, consumer surveys and demographic detail that would make a marketing department's research manager salivate. This relati vely new (legal) enterprise was known as "data warehousing" or "data-mining", and it underscores the cruel reality that the fiction of personal privacy has become obsolete. Technology's ability to collect and analyze data has made privacy a quaint albeit interesting dinosaur.

The Tribune reported that "Axciom can often determine whether an American owns a dog or cat, enjoys camping or gourmet cooking, reads the Bible or lots of other books. It can often pinpoint an American's occupation, car and favorite vacations. By analyzing the equivalent of billions of pages of data, it often projects for its customers who should be offered a credit card or who is likely to buy a computer."

Most of this information is from y 1998 piece. Echelon has developed, matured, and morphed into a much more powerful hybrid. 'Carnivore' was software to help triage the cacophony of data. Vault 7 and 'Umbrage' are logical (some would argue "insidious") growth.

More to follow…