"It Is Not A Question of Who Is Right Or Wrong But What Is Right Or Wrong That Counts.

"

--Geoff Metcalf
Providing an on line Triage of the news since 1997



Wo

rld & Nation
Trump to join election fraud hearing Wednesday in Pennsylvania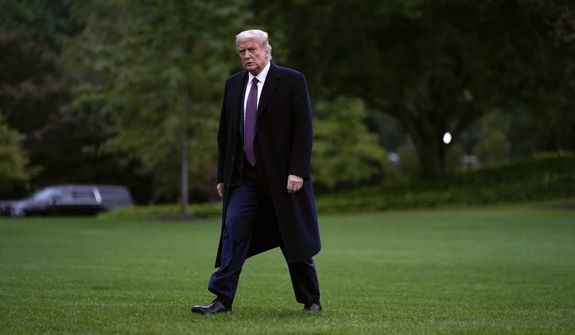 President Trump plans to attend a hearing Wednesday in Pennsylvania where Republican state lawmakers will probe alleged fraud in the Nov. 3 election, according to reports.
The trip to Gettysburg, Pennsylvania, would be Mr. Trump's first event outside Washington since the projected election win for presumed President-elect Joseph R. Biden.
The Trump campaign legal team is challenging the results in Pennsylvania, which on Tuesday certified the election win for Mr. Biden.
---
Trump Plans to Pardon Former Aide Michael Flynn
President Donald Trump has told allies he plans to pardon his former national security adviser Michael Flynn who had pleaded guilty to lying to the FBI during an investigation into Russian meddling in the 2016 presidential election, a source familiar with the situation said on Tuesday.
The source said Trump could still change his mind on the planned pardon, which was first reported by Axios.
Flynn, a retired Army general, pleaded guilty in 2017 to lying to the FBI about interactions he had with Russia's ambassador to the United States in the weeks before Trump took office.
But he has since sought to withdraw the plea, arguing that prosecutors violated his rights and duped him into a plea agreement.
---
Sources: White House Considers Lifting European Travel Restrictions
The White House is considering rescinding entry bans for most non-U.S. citizens who recently were in Brazil, Britain, Ireland, and 26 other European countries, five U.S. and airline officials told Reuters.
The Trump administration imposed the bans in a bid to contain the novel coronavirus pandemic. It is not considering lifting separate entry bans on most non-U.S. citizens who have recently been in China or Iran, the officials said.
The plan has won the backing of White House coronavirus task-force members, public health and other federal agencies, the people briefed on the matter said, but President Donald Trump has not made a final decision and the timing remains uncertain.
The White House, Department of Homeland Security and Centers for Disease Control and Prevention (CDC) did not comment.
---
Republican Gov. Phil Scott says Vermont schools will question kids about Thanksgiving plans
Vermont Gov. Phil Scott said Tuesday that school officials will question returning students about whether they attended gatherings with people outside their household during Thanksgiving to determine if they need to quarantine over coronavirus concerns.
"Unfortunately, we know some will still get together and schools have asked for help," the Republican governor tweeted Tuesday. "[The Vermont Agency of Education] will direct schools to ask students or parents if they were part of multi-family gatherings and if the answer is yes, they'll need to go remote for 14 days or 7 days and a test."
"Maybe you just aren't worried about getting the virus," he wrote. "You're young/healthy, you can work remotely or you just don't think it's a big deal. But you never know if you're going to be the domino that leads to a nursing home outbreak or pushes an entire school to remote learning. Enough of these dominoes put our health care facilities at risk. Protecting our family and friends is in our hands and we all have a role to play. So I'm asking you to help by avoiding getting together with people outside your households and not travel this week."
---
Mattis failed to disclose his role with global consultant tied to China in bombshell column
A media-celebrated Foreign Affairs column this week by former Defense Secretary James Mattis blasting President Trump's "America First" theme did not disclose that Mr. Mattis holds a senior position at The Cohen Group, which dedicates itself to making business deals in communist China.
Mr. Trump's get-tough approach toward China — tariffs and prohibitions on Beijing's cyber products —is generally counter to The Cohen Group's objective of bringing China and U.S. companies together in multi-million dollar deals.
The Cohen Group, founded by former Defense Secretary William Cohen and staffed by a number of former high-ranking government and military leaders, has two of its four overseas offices in China.
Mr. Mattis's Nov. 23 Foreign Affairs.com column was co-authored with three other national security experts but it was his name that gave it weight in the news media. The article's thoughts resemble the Obama administration's China approach. It could be a window into how presumptive President-elect Joseph R. Biden pulls back from Mr. Trump's hardline.
---
Poll finds some voters regret picking Biden after new revelations
Some voters who supported presumptive President-elect Joseph R. Biden are already experiencing regret, according to a new poll.
Roughly 17% of Biden voters said they wouldn't have voted for him if they had known about his record as well as that of President Trump, found the survey commissioned by the conservative Media Research Center.
The biggest movement away from Mr. Biden was among his voters who only after the election learned about shady business deals involving Mr. Biden's son, Hunter. Forty-five percent of Biden voters said they didn't know about Hunter Biden's deals, and 9.4% said they would not have voted for the former vice president had they known.
---
Rep. Ilhan Omar underperformed Biden in her district more than any Democrat incumbent
Rep. Ilhan Omar of Minnesota has the unwanted distinction of being the incumbent who underperformed Joseph R. Biden more than any other House Democrat, according to Dave Wasserman of the nonpartisan Cook Political Report.
"The biggest top-of-ticket underperformance by any House incumbent in the country? Rep. Ilhan Omar (D)," Mr. Wasserman said on Twitter.
Mr. Biden outperformed Ms. Omar, the first Somali American elected to Congress and a top target of President Trump and Republicans, by nearly 73,000 votes in her congressional district, which includes Minneapolis.
---
Sidney Powell to sue Georgia officials over Dominion voting machines, 'foreign intrusion'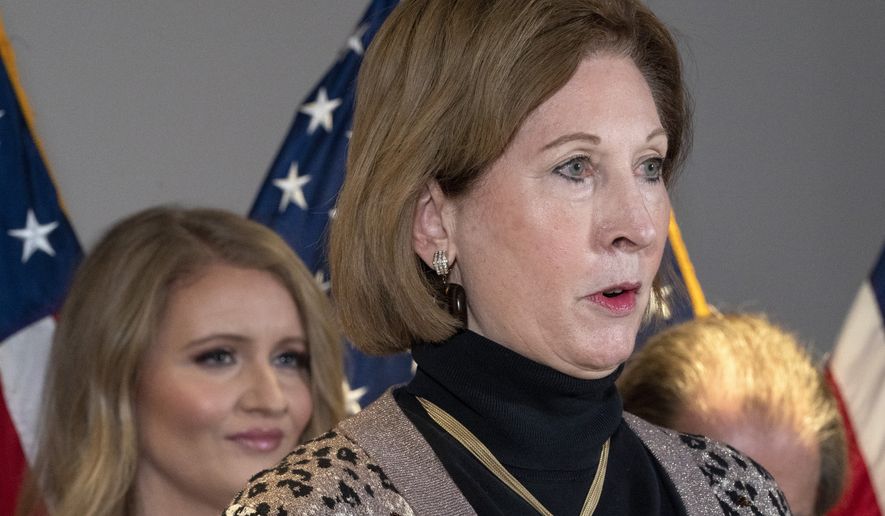 Former Trump lawyer Sidney Powell said she will file a lawsuit on Wednesday alleging widespread election fraud in Georgia's voting machines and "foreign intrusion" in the U.S. election.
"There are just countless incidents of voter fraud and election fraud, writ large, in Georgia," Ms. Powell told Fox Business host Lou Dobbs on Tuesday.
Ms. Powell, who has been bumped from the president's legal team after a press conference last week, said she also plans to file similar lawsuits in other states.
---
'People are pissed': Tensions rise amid scramble for Biden jobs
Veterans of the Democratic primary campaign fear they're being squeezed out of plum posts by later arrivals.
In late 2008, during the transition from George W. Bush to Barack Obama, there was a mantra that took hold among Washington insiders: Obama won the election but Hillary won the transition.
The most loyal denizens of the Obama campaign — the people who were with him from Springfield to Grant Park — watched with deep trepidation as the Obama administration was staffed at the highest levels with the same Clintonites — including Hillary herself — they thought they had vanquished in the Democratic primaries the previous summer.
It is still early in the Biden transition. There are thousands of jobs to fill. But a similar sense of dread is starting to bubble up from veterans of the Biden campaign, particularly those who were there with the president-elect from the Philadelphia announcement speech to the Wilmington victory speech. The target of their ire? The Obama establishment, which has eclipsed the Clinton name as shorthand for yesterday's Democratic Party.
---
Russia carries out mass raids on Jehovah's Witnesses, makes arrests
Masked law enforcement officers carried out mass raids on the Jehovah's Witnesses across Russia on Tuesday and made a number of arrests as part of a new criminal case against the group, the Investigative Committee said.
The law enforcement agency said it had opened an investigation as it suspected the Christian denomination was organising the activity in Moscow of its national centre and affiliates.
Yaroslav Sivulskiy, a spokesman for the European Association of Jehovah's Witnesses, denied the centre had resumed its activity and said the group was being targeted in a campaign of persecution.
Russia's Supreme Court ordered the Jehovah's Witnesses to disband in 2017 after labelling it extremist, and some of its adherents have since been jailed or hit with criminal charges in a crackdown.
---
COVID-19 restrictions turn Americans into sheep
In Oregon, having too many people for Thanksgiving is verboten, but heroin, cocaine and ecstasy are OK
We've all endured levels of insanity from our government since the coronavirus arrived from China. It is during a crisis when we find out what we're made of as individuals, and we certainly find out what our government is capable of.
And now the Thanksgiving holiday has eliminated all doubt that what at first may have been a well-meaning effort by the federal government to "slow the spread" for 15 days became something else entirely.
In all likelihood, various political bureaucrats enjoyed watching the American people comply, at first, without protesting at the most draconian of measures, like lockdowns and the shutting down of our economy. It would appear our acquiescence has emboldened madness of the bureaucracy to overflow.
---
U.S. republic needs loyalty, confidence of its citizens
Editor's note: This is the second in a series "To the Republic: Rediscovering the Constitution." Click HERE to read the series.
In "The English Constitution," Walter Bagehot compares and contrasts the unwritten English Constitution with the written U.S. Constitution. Unlike the U.S. Constitution with its three branches and separate powers, Bagehot articulated two branches in the English Constitution: the "dignified" embodied in the Crown and the efficient embodied in the Cabinet.
The dignified calls people to be loyal, and the efficient uses that loyalty to execute the governing will. Bagehot wrote: "There are two great objects which every constitution must attain to be successful, which every old and celebrated one must have wonderfully achieved: every constitution must first gain authority, and then use authority; it must first win the loyalty and confidence of mankind, and then employ that homage in the work of government."
---
" It is discouraging to think how many people are shocked by honesty and how few by deceit."

-- Noel Coward

(1899-1973) British playwright

---

The Medal of Honor is the highest award for valor in action against an enemy force which can be bestowed upon an individual serving in the Armed Services of the United States.

GeneTrerally presented to its recipient by the President of the United States of America in the name of Congress.

The first award of the Medal of Honor was made March 25, 1863 to Private JACOB PARROTT.The last award of the Medal of Honor was made September 15, 2011 to Sergeant DAKOTA MEYER.

Since then there have been: • 3458 recipients of the Medal of Honor.

• Today there are 85 Living Recipients of the Medal of Honor.

Citation


Captain Humbert R. Versace distinguished himself by extraordinary heroism during the period of 29 October 1963 to 26 September 1965, while serving as S-2 Advisor, Military Assistance Advisory Group, Detachment 52, Ca Mau, Republic of Vietnam. While accompanying a Civilian Irregular Defense Group patrol engaged in combat operations in Thoi Binh District, An Xuyen Province, Captain Versace and the patrol came under sudden and intense mortar, automatic weapons, and small arms fire from elements of a heavily armed enemy battalion. As the battle raged, Captain Versace, although severely wounded in the knee and back by hostile fire, fought valiantly and continued to engage enemy targets. Weakened by his wounds and fatigued by the fierce firefight, Captain Versace stubbornly resisted capture by the over-powering Viet Cong force with the last full measure of his strength and ammunition. Taken prisoner by the Viet Cong, he exemplified the tenets of the Code of Conduct from the time he entered into Prisoner of War status. Captain Versace assumed command of his fellow American soldiers, scorned the enemy's exhaustive interrogation and indoctrination efforts, and made three unsuccessful attempts to escape, despite his weakened condition which was brought about by his wounds and the extreme privation and hardships he was forced to endure. During his captivity, Captain Versace was segregated in an isolated prisoner of war cage, manacled in irons for prolonged periods of time, and placed on extremely reduced ration. The enemy was unable to break his indomitable will, his faith in God, and his trust in the United States of America. Captain Versace, an American fighting man who epitomized the principles of his country and the Code of Conduct, was executed by the Viet Cong on 26 September 1965. Captain Versace's gallant actions in close contact with an enemy force and unyielding courage and bravery while a prisoner of war are in the highest traditions of the military service and reflect the utmost credit upon himself and the United States Army.

---

From the Archives

We Have Met the Enemy…
Geoff Metcalf


"They who can give up essential liberty to obtain a little temporary safety deserve neither liberty nor safety.
--Benjamin Franklin
"The American people must be willing to give up a degree of personal privacy in exchange for safety and security."
--Louis Freeh


In the wake of the clamor over the most recent WikiLeaks data dump, 'Vault 7', 'UMBRAGE', et al, it should be noted this is not really anything new. What we are seeing here is simply the evolution of something that goes back to the late 50s (to the incomplete best knowledge I have).

It is kinda cool to finally see even

The New York Times

acknowledging material

I was writing about in 1998

.

In April of 1998 I wrote "Privacy has become an anachronism." I was commenting on "a massive system designed to intercept all your e-mail, fax traffic and more." I was explaining 'Echelon', the illegitimate offspring of a

UKUSA Treaty

signed by the United States, United Kingdom, Canada, Australia and New Zealand. Its purpose was, and is, to have a vast global intelligence monster, which allegedly shares common goals. The system was so "efficient" that reportedly National Security Agency folk from Fort Meade could work from Menwith Hill in England to intercept local communications without either nation having to burden themselves with the formality of seeking approval (a court order) or disclosing the operation. And this was all pre-9/11 and pre-the anti-constitutional

'Patriot Act'

.

It is illegal (without a Judge's signed permission) for the United States to spy on its citizens … kinda. The laws have long been circumvented by a mutual pact among five nations. Under the terms of UKUSA agreement, Britain spies on Americans and America spies on British citizens, and then the two conspirators trade data. A classic technical finesse. It is legal, but the intent to evade the spirit is inescapable.

I often fictionalized the genesis of 'Echelon' as an informal meeting of a group of post war American and British intelligence types drinking in some remote rustic bar. An imagined CIA type complains to his MI6 buddy about the hassles of US laws preventing US intelligence from surveillance of bad guys, and the Brit echoes the same complaint.

"Hey wait a moment mate," says Nigel, the make-believe MI6 guy, "I can spy on your guys and you can spy on our bad players…why don't we just come up with a mechanism whereby we spy on your villains, you spy on our villains, and we just 'share' the intel?"

This system was called ECHELON, and has been kicking around in some form longer than most of you. The result of the UKUSA treaty signed by the United States, United Kingdom, Canada, Australia and New Zealand was, and is, to have a vast global intelligence monster which allegedly shares common goals.

The London Telegraph reported in December of 1997 that the Civil liberties Committee of the European Parliament had officially confirmed the existence and purpose of ECHELON. "A global electronic spy network that can eavesdrop on every telephone, e-mail and telex communication around the world will be officially acknowledged for the first time in a European Commission report. …"

The report noted: "Within Europe all e-mail, telephone and fax communications are routinely intercepted by the United States National Security Agency, transferring ll target information from the Eurv opean mainland via the strategic hub of London, then by satellite to Fort Meade in Maryland via the crucial hub at Menwith Hill, in the North York moors in th UK.

"The ECHELON system forms part of the UKUSA system but unlike many of the electronic spy systems developed during the Cold War, ECHELON was designed primarily for non-military targets: governments, organizations and businesses in virtually every country."

An interesting sidebar appeared in the International Herald Tribune under the headline, "Big Corporate Brother: It Knows More About You Than You Think." The story details Acxiom Corp, which was a humongous information service hidden in the Ozark foothills. Twenty-four hours a day, Acxiom electronically gathered and sorts all kinds of data about 196 million Americans. Credit card transactions and magazine subscriptions, telephone numbers, real estate records, automotive data, hunting, business and fishing licenses, consumer surveys and demographic detail that would make a marketing department's research manager salivate. This relatively new (legal) enterprise was known as "data warehousing" or "data-mining", and it underscores the cruel reality that the fiction of personal privacy has become obsolete. Technology's ability to collect and analyze data has made privacy a quaint albeit interesting dinosaur.

The Tribune reported that "Axciom can often determine whether an American owns a dog or cat, enjoys camping or gourmet cooking, reads the Bible or lots of other books. It can often pinpoint an American's occupation, car and favorite vacations. By analyzing the equivalent of billions of pages of data, it often projects for its customers who should be offered a credit card or who is likely to buy a computer."

Most of this information is from y 1998 piece. Echelon has developed, matured, and morphed into a much more powerful hybrid. 'Carnivore' was software to help triage the cacophony of data. Vault 7 and 'Umbrage' are logical (some would argue "insidious") growth.

More to follow…