"It Is Not A Question of Who Is Right Or Wrong But What Is Right Or Wrong That Counts.

"

--Geoff Metcalf



Wo
rld & National
'Big and vicious': Hurricane Florence closes in on Carolinas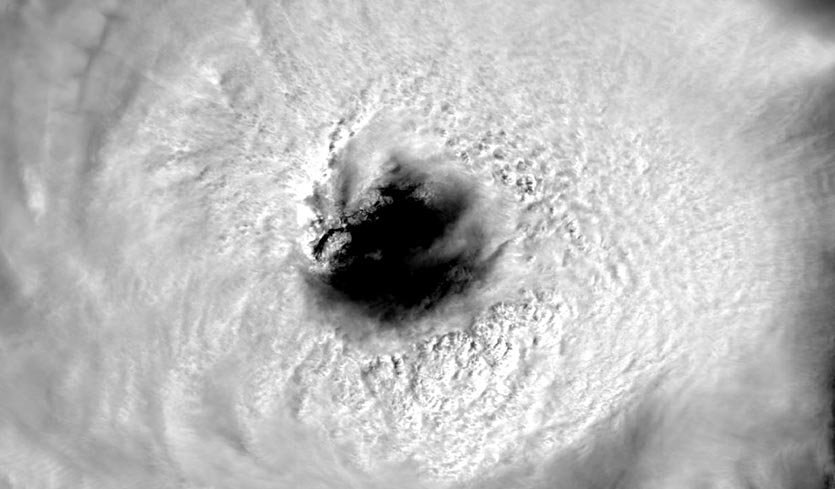 Motorists streamed inland on highways converted to one-way evacuation routes Tuesday as about 1.7 million people in three states were warned to get out of the way of Hurricane Florence, a hair-raising storm taking dead aim at the Carolinas with 140 mph (225 kph) winds and potentially ruinous rains.
Florence was expected to blow ashore late Thursday or early Friday, then slow down and wring itself out for days, unloading 1 to 2½ feet (0.3 to 0.6 meters) of rain that could cause flooding well inland and wreak environmental havoc by washing over industrial waste sites and hog farms.
Forecasters and politicians pleaded with the public to take the warnings seriously and minced no words in describing the threat.
Hurricane Threat for Carolinas... Developing...


VIDEO: UPDATE, DETAILS...


Could rival 1954 benchmark storm...


Floods to create toxic brew...


People 'Fighting For Food'...


No shelters strong enough in entire SC county...


Dam threat?


LOOTING FEARS...


COMPUTER MODELS...

---
Gingrich, Republicans float new Contract with America ahead of midterms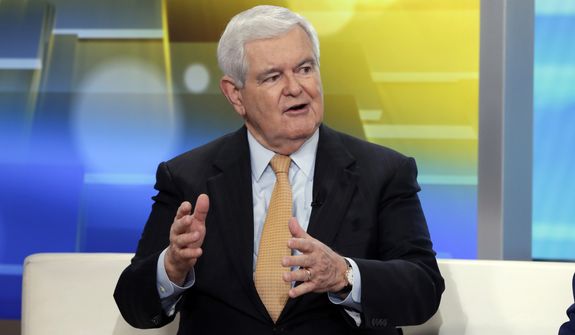 Republicans have poll-tested a Contract with America-style agenda to carry into the fall elections as they ponder whether they need to give voters a bolder plan for what they will do if they keep control of Congress.
Former House Speaker Newt Gingrich, author of the 1994 contract that powered Republicans to their first House majority in decades, has been making the case for nationalizing the campaign.
John McLaughlin, a pollster, has tested one version of a national agenda that would involve Republicans backing term limits, paid parental leave and another round of tax cuts.
---
Then-CIA Director John Brennan endorsed Trump dossier, Bob Woodward says
Then-CIA Director John O. Brennan endorsed the Christopher Steele dossier when he acquired a copy in December 2016, saying it matched the Russia collusion charges from his sources, according to "Fear," a Bob Woodward book on the Donald Trump presidency that debuted Tuesday.
A spokesman for Mr. Brennan said he never approved of the dossier. In fact, the source said, he worked to make sure it wasn't included in the intelligence community assessment of Russian election interference.
"It wasn't corroborated intel," the spokesman told The Washington Times. The spokesman said one senior official wanted to include the document, which would have been a mistake.
---
Ann Coulter defends Jeff Sessions, says he's 'saving' Trump presidency
Conservative commentator Ann Coulter on Tuesday stood up for beleaguered Attorney General Jeff Sessions in a Tweet, while taking a swipe at Senate Majority Leader Mitch McConnell.
"How about directing some of this Twitter venom toward Mitch McConnell, the man who is wrecking your presidency, rather than the AG who's saving it," Coulter wrote in response to a Trump tweet.
Earlier in the day, President Trump tweeted at Fox Business Channel host Lou Hobbs, claiming the Department of Justice was no different than it was when President Obama's Attorney General Eric Holder was running things.
---
Obama overlooks own actions, cherry-picks survey results in Trump attacks, AP fact check finds
Barack Obama's recent denunciation of President Donald Trump's treatment of the press overlooks the aggressive steps the Justice Department took to keep information from the public when he was president. Obama also made a problematic claim that Republican "sabotage" has cost 3 million people their health insurance.
With his return to the political donnybrook on behalf of Democrats in the November elections, Obama has brought a once-familiar style back into the discourse. It's measured, nuanced and distinct from the torrent of misstatements from Trump. That doesn't mean Obama always tells the story straight.
OBAMA: "It shouldn't be Democratic or Republican to say that we don't threaten the freedom of the press because they say things or publish stories we don't like. I complained plenty about Fox News, but you never heard me threaten to shut them down or call them enemies of the people." — rally Friday at the University of Illinois Urbana-Champaign.
THE FACTS: Trump may use extraordinary rhetoric to undermine trust in the press, but Obama arguably went farther — using extraordinary actions to block the flow of information to the public.
---
Castro Valley Man Accused Of Switchblade Assault On GOP Congressional Candidate
A man was arrested on suspicion of felony assault and other charges after allegedly attempting to stab a Republican congressional candidate with a switchblade over the weekend at in Castro Valley, according to the Alameda County Sheriff's Office.
On Sunday, September 9, at approximately 3:45 p.m., deputies working at the Castro Valley Fall Festival were alerted to a possible knife attack at one of the vendor booths.
Deputies arrived at the booth and made contact with the victim, Republican candidate Rudy Peters, who is running against incumbent Rep. Eric Swalwell (D-Dublin) for the 15th congressional district seat
The Castro Valley News first reported on the attack.
CAMPAIGN SIGN USED TO FEND OFF...


COPS: CURSED PRESIDENT BEFORE VIOLENCE...


MASS SHOOTING TWEET THREATENS TRUMP HOTEL EVENT...


Secret Service probes actress calling for assassination...


WYOMING GOP OFFICE SET ON FIRE...


Conservative Columnist Goes Into Hiding After Rape, Death Threats...


SCALISE WARNS: LEFT INCITING...



---
US Judge Strikes Down Calif. Ban on Handgun Ads
A U.S. judge on Tuesday struck down a nearly century-old California law that banned handgun ads at gun shops, saying the state failed to show it would prevent suicides or crime.
The 1923 law banned any handgun ads at gun shops that were visible from outside the store. State officials argued the ads would spur impulsive people to buy a handgun, and impulsive people are more prone to suicide and crime.
The law, however, did not restrict ads for other firearms.
---
Pope Summons Bishops for February Abuse Prevention Summit
Pope Francis is summoning the presidents of every bishops conference around the world for a February summit to discuss preventing clergy sex abuse and protecting children.
Francis' key cardinal advisers announced the decision Wednesday, as the latest chapter in the Catholic Church's long-running sex abuse and cover-up scandal has thrown Francis' papacy into crisis.
The Feb. 21-24 meeting is believed to be the first of its kind, and signals a realization at the highest levels of the church that clergy sex abuse is a global problem and not restricted to the Anglo-Saxon world, as many church leaders have long insisted.
---
McConnell Says GOP in 'Knife Fight' to Hold Senate Majority
Senate Majority Leader Mitch McConnell is referencing hurricanes to describe the "challenging election" that Senate Republicans are facing.
The Kentucky Republican says the "wind's going to be in our face, we don't know if it's going to be Category 3, 4 or 5." He named nine states, including Tennessee and Indiana, as places where Senate races are "dead even."
"Every one of them like a knife fight in an alley, just a brawl in every one of those places," McConnell told reporters Tuesday in Louisville. He says he hopes "when the smoke clears we'll still have a majority in the Senate."
---
Russia Launches Biggest Ever War Games
Russia launched Tuesday what it called its largest ever military drills, with hundreds of thousands of troops taking part along with Chinese soldiers in a show of force NATO condemned as a rehearsal for "large-scale conflict."
President Vladimir Putin is expected to attend the games after hosting an economic forum in Russia's far eastern city Vladivostok where his Chinese counterpart Xi Jinping is one of the prominent guests.
The week-long war games dubbed "Vostok-2018"(East-2018) "have kicked off" in far eastern Russia, the defence ministry said.
Taking part in the drills are around 300,000 soldiers, 36,000 military vehicles, 80 ships and 1,000 aircraft, helicopters and drones.
---
Advancing the complete denuclearization of the Korean Peninsula
It was one year ago in September 2017 that North Korea conducted its sixth nuclear test of a claimed thermonuclear weapon. This was followed in November with the launch of a Hwasong-15 Intercontinental Ballistic Missile, capable of reaching the continental United States.
Since that launch, North Korea has refrained from any missile launches or nuclear tests. And since the January 2018 New Year's speech of Kim Jong-un, we've had significant separate interaction between Kim Jong-un and South Korean President Moon Jae-in and President Donald Trump. These meetings resulted in two seminal agreements: The Panmunjon Declaration with South Korea and the Singapore Agreement with the United States. Both agreements committed North Korea to work toward complete denuclearization of the Korean Peninsula and all parties to work toward a lasting and stable peace regime on the Korean Peninsula.
Despite these meetings and agreements, and the subsequent negotiations between the United States and North Korea, there's currently dissatisfaction in the United States with the lack of progress made in getting North Korea to dismantle its nuclear weapons and weapons facilities. Reportedly, North Korea's nuclear and missile programs are still active, with the continued production of fissile material.
---
The unsinkable Donald Trump
The anti-Trumpers have been doing cart-wheels over the Woodward portrayal of the president as an unhinged tyrant who's clearly unfit to rule. Still, the only sure path to bringing him down — as it has been all along — is the Mueller report and whether it will persuade the House to begin impeachment proceedings. But a convincing case for impeachment, in truth, seems to be faltering. Consider:
The guilty plea of President Trump's personal lawyer Michael Cohen (tax evasion and campaign finance violations) was flagged by the media as the probable end for the president, with Mr. Cohen ostensibly primed to spill so much scandalous stuff that even Republicans might feel obliged to vote for impeachment. But that threat has faded.
Mr. Cohen's most damaging charge is that Mr. Trump directed him to pay hush money to two women with whom he had affairs. But a score of prominent campaign finance experts — Harvard's Alan Dershowitz and George Washington University's Jonathan Turley spring to mind — insist, even if true, no felony was committed as Mr. Trump's enemies have claimed. Even President Obama's former White House counsel, Bob Bauer, sides with the president's legal team here. So does Bradley Smith, the ex-chief of the Federal Election Commission (FEC), which enforces the campaign finance law.
"It is discouraging to think how many people are shocked by honesty and how few by deceit."
-- Noel Coward
(1899-1973) British playwright
---
The Medal of Honor is the highest award for valor in action against an enemy force which can be bestowed upon an individual serving in the Armed Services of the United States.
GeneTrerally presented to its recipient by the President of the United States of America in the name of Congress.
The first award of the Medal of Honor was made March 25, 1863 to Private JACOB PARROTT.The last award of the Medal of Honor was made September 15, 2011 to Sergeant DAKOTA MEYER.
Since then there have been: • 3458 recipients of the Medal of Honor.
• Today there are 85 Living Recipients of the Medal of Honor.
Citation
Captain Humbert R. Versace distinguished himself by extraordinary heroism during the period of 29 October 1963 to 26 September 1965, while serving as S-2 Advisor, Military Assistance Advisory Group, Detachment 52, Ca Mau, Republic of Vietnam. While accompanying a Civilian Irregular Defense Group patrol engaged in combat operations in Thoi Binh District, An Xuyen Province, Captain Versace and the patrol came under sudden and intense mortar, automatic weapons, and small arms fire from elements of a heavily armed enemy battalion. As the battle raged, Captain Versace, although severely wounded in the knee and back by hostile fire, fought valiantly and continued to engage enemy targets. Weakened by his wounds and fatigued by the fierce firefight, Captain Versace stubbornly resisted capture by the over-powering Viet Cong force with the last full measure of his strength and ammunition. Taken prisoner by the Viet Cong, he exemplified the tenets of the Code of Conduct from the time he entered into Prisoner of War status. Captain Versace assumed command of his fellow American soldiers, scorned the enemy's exhaustive interrogation and indoctrination efforts, and made three unsuccessful attempts to escape, despite his weakened condition which was brought about by his wounds and the extreme privation and hardships he was forced to endure. During his captivity, Captain Versace was segregated in an isolated prisoner of war cage, manacled in irons for prolonged periods of time, and placed on extremely reduced ration. The enemy was unable to break his indomitable will, his faith in God, and his trust in the United States of America. Captain Versace, an American fighting man who epitomized the principles of his country and the Code of Conduct, was executed by the Viet Cong on 26 September 1965. Captain Versace's gallant actions in close contact with an enemy force and unyielding courage and bravery while a prisoner of war are in the highest traditions of the military service and reflect the utmost credit upon himself and the United States Army.
---
From the Archives

We Have Met the Enemy…

Geoff Metcalf
"They who can give up essential liberty to obtain a little temporary safety deserve neither liberty nor safety.
--Benjamin Franklin
"The American people must be willing to give up a degree of personal privacy in exchange for safety and security."
--Louis Freeh

In the wake of the clamor over the most recent WikiLeaks data dump, 'Vault 7', 'UMBRAGE', et al, it should be noted this is not really anything new. What we are seeing here is simply the evolution of something that goes back to the late 50s (to the incomplete best knowledge I have).
It is kinda cool to finally see even
The New York Times
acknowledging material
I was writing about in 1998
.
In April of 1998 I wrote "Privacy has become an anachronism." I was commenting on "a massive system designed to intercept all your e-mail, fax traffic and more." I was explaining 'Echelon', the illegitimate offspring of a
UKUSA Treaty
signed by the United States, United Kingdom, Canada, Australia and New Zealand. Its purpose was, and is, to have a vast global intelligence monster, which allegedly shares common goals. The system was so "efficient" that reportedly National Security Agency folk from Fort Meade could work from Menwith Hill in England to intercept local communications without either nation having to burden themselves with the formality of seeking approval (a court order) or disclosing the operation. And this was all pre-9/11 and pre-the anti-constitutional
'Patriot Act'
.
It is illegal (without a Judge's signed permission) for the United States to spy on its citizens … kinda. The laws have long been circumvented by a mutual pact among five nations. Under the terms of UKUSA agreement, Britain spies on Americans and America spies on British citizens, and then the two conspirators trade data. A classic technical finesse. It is legal, but the intent to evade the spirit is inescapable.
I often fictionalized the genesis of 'Echelon' as an informal meeting of a group of post war American and British intelligence types drinking in some remote rustic bar. An imagined CIA type complains to his MI6 buddy about the hassles of US laws preventing US intelligence from surveillance of bad guys, and the Brit echoes the same complaint.
"Hey wait a moment mate," says Nigel, the make-believe MI6 guy, "I can spy on your guys and you can spy on our bad players…why don't we just come up with a mechanism whereby we spy on your villains, you spy on our villains, and we just 'share' the intel?"
This system was called ECHELON, and has been kicking around in some form longer than most of you. The result of the UKUSA treaty signed by the United States, United Kingdom, Canada, Australia and New Zealand was, and is, to have a vast global intelligence monster which allegedly shares common goals.
The London Telegraph reported in December of 1997 that the Civil liberties Committee of the European Parliament had officially confirmed the existence and purpose of ECHELON. "A global electronic spy network that can eavesdrop on every telephone, e-mail and telex communication around the world will be officially acknowledged for the first time in a European Commission report. …"
The report noted: "Within Europe all e-mail, telephone and fax communications are routinely intercepted by the United States National Security Agency, transferring all target information from the European mainland via the strategic hub of London, then by satellite to Fort Meade in Maryland via the crucial hub at Menwith Hill, in the North York moors in the UK.
"The ECHELON system forms part of the UKUSA system but unlike many of the electronic spy systems developed during the Cold War, ECHELON was designed primarily for non-military targets: governments, organizations and businesses in virtually every country."
An interesting sidebar appeared in the International Herald Tribune under the headline, "Big Corporate Brother: It Knows More About You Than You Think." The story details Acxiom Corp, which was a humongous information service hidden in the Ozark foothills. Twenty-four hours a day, Acxiom electronically gathered and sorts all kinds of data about 196 million Americans. Credit card transactions and magazine subscriptions, telephone numbers, real estate records, automotive data, hunting, business and fishing licenses, consumer surveys and demographic detail that would make a marketing department's research manager salivate. This relatively new (legal) enterprise was known as "data warehousing" or "data-mining", and it underscores the cruel reality that the fiction of personal privacy has become obsolete. Technology's ability to collect and analyze data has made privacy a quaint albeit interesting dinosaur.
The Tribune reported that "Axciom can often determine whether an American owns a dog or cat, enjoys camping or gourmet cooking, reads the Bible or lots of other books. It can often pinpoint an American's occupation, car and favorite vacations. By analyzing the equivalent of billions of pages of data, it often projects for its customers who should be offered a credit card or who is likely to buy a computer."
Most of this information is from y 1998 piece. Echelon has developed, matured, and morphed into a much more powerful hybrid. 'Carnivore' was software to help triage the cacophony of data. Vault 7 and 'Umbrage' are logical (some would argue "insidious") growth.
More to follow…