"It Is Not A Question of Who Is Right Or Wrong But What Is Right Or Wrong That Counts.

"

--Geoff Metcalf
Providing an on line Triage of the news since 1997
My son has narrated the last book I wrote.
Please consider listening to it and encouraging others to do so too.
(Click on Book Cover)
Wo
rld & Nation
U.S. solicitor links schools' racial preferences to military strength
Supreme Court ponders role of affirmative action in national security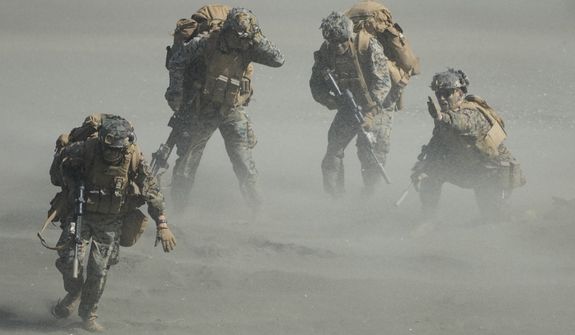 The Supreme Court justices were sparring last month over the use of racial preferences in school admissions policies, and the Biden administration's top litigator kept coming back to one point: Think of the troops.
Solicitor General Elizabeth Prelogar said schools must enroll diverse student bodies so the nation's military will have the kinds of leaders it needs to field, train and take into combat the world's best fighting force.
"It is a critical national security imperative to attain diversity within the officer corps," she told the justices. "And, at present, it's not possible to achieve that diversity without race-conscious admissions, including at the nation's service academies."
At the academies and other schools with officer candidate training programs, she said, taking away affirmative action would make the country less secure.
---
Russia keeps up artillery attack on Kherson following retreat from the city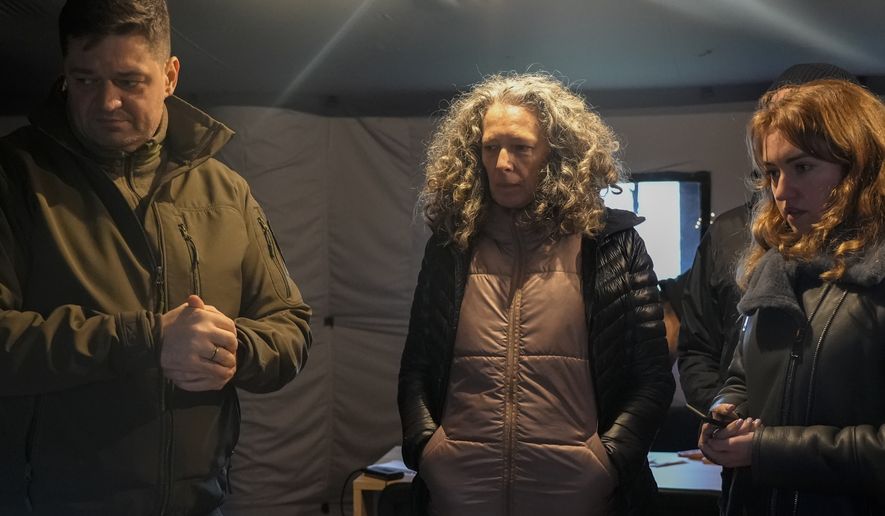 Residents of Kherson in southern Ukraine are facing new daily shelling by Russian artillery more than two weeks after the city was liberated by Ukrainian forces. On Sunday, 54 shelling incidents were reported in the area, according to British military intelligence officials.
The strategic regional capital is vulnerable because it remains in the range of most of the Kremlin's artillery, now firing from the east bank of the Dnipro River following the withdrawal of Russian forces who were in danger of being encircled. On Thursday, 10 people were killed in artillery strikes alone, British officials posted on Twitter.
"Much of the damage is likely being inflicted in Kherson by Russia's use of multiple rocket launchers, principally BM-21 Grad systems," British officials said.
Ukraine's recapture of Kherson was the latest in a string of advances for Kyiv in a counteroffensive that has driven back Russian forces in the south and the east in recent weeks. But the city is by no means secure.
---
Biden admin scrambles to track $20B in Ukraine aid as House Republicans warn of audits
President Biden's administration is scrambling to track the nearly $20 billion in military aid it has sent to Ukraine as Republicans warn of impending audits when they take control of the House in January.
Likely future House Speaker Kevin McCarthy has said his party will not be giving Ukraine a "blank check" to fend off Russia's invasion. A potential audit would determine how much, if any, of the U.S. aid is ending up in the wrong hands. The Biden administration's previous tracking efforts have inspected only a fraction of the aid provided to the country.
While some staunch Ukraine allies fear Republicans will cut off aid to the country, there remains widespread support for ramping up oversight efforts in Congress.
Firebrand Rep. Marjorie Taylor Greene, R-Ga., has vowed to "hold our government accountable" for Ukraine spending, and some of her colleagues across the aisle are echoing the message.
---
Border Patrol Bracing for Massive Migration Post-Title 42
Border Patrol agents are preparing for a massive migration push at the U.S.-Mexico border when Title 42 ends just four days before Christmas, the Washington Examiner reported.
A federal judge on Nov. 16 gave the Biden administration until Dec. 21 to wind down its use of Title 42 to expel migrants. The Trump-era policy allowed U.S. authorities to keep migrants from seeking asylum at the border, based on the need to help prevent the spread of COVID-19.
"When Title 42 ends we are going to see an already broken immigration system become completely inundated across all sectors," one Border Patrol agent wrote in a message to the Examiner. "There will be no choice but to prioritize administrative/detainee functions over actual enforcement.
---
China's Covid revolution:

Three years of growing anger over Beijing's obsession with failing lockdowns is exploding
Barely a month ago Xi Jinping assumed an historic third term as China's leader with hardly a whisper of protest - a banner draped on a Beijing overpass was the only sign of dissent against his rule, with its owner swiftly tracked down and punished.
Few guessed it then, but that banner - calling for an end to draconian zero-Covid policies and the removal of Xi as leader - was a warning of what was to come: An explosion of anger as three years of failing lockdowns became too much to bear.
Demonstrations against Xi, his oppressive Covid crackdowns and increasingly authoritarian rule are now sweeping the country - with activists taking to the streets of Beijing, Shanghai, Wuhan and Nanjing in an unprecedented wave of dissent.
Xi has yet to even acknowledge the marches but few expect him to back down. Dr Alan Mendoza warned MailOnline that Beijing 'will crack down hard and punish the protestors severely' as state media today ran editorials defending zero-Covid.
---
Turning Point for Garland as Justice Dept. Grapples With Trump Inquiries
Attorney General Merrick B. Garland, a stoic former federal judge intent on restoring rule-of-law order at the Justice Department, gradually came to accept that he would need to appoint a special counsel to investigate Donald J. Trump if the former president ran for the White House again.
But that did not mean he liked doing it.
Mr. Garland made it clear from the start that he was not inclined to tap outsiders to run investigations and indicated that the department was perfectly capable of functioning as an impartial arbiter in the two criminal inquiries involving Mr. Trump, according to several people familiar with the situation.
---
Build the wall? Finland plans border fence with Russia as NATO membership looms
It's shaping up to be far less imposing than the Berlin Wall and not nearly as politically divisive as President Trump's coveted barrier between the U.S. and Mexico, but Finland's planned border fence with Russia looks to be a major geopolitical statement.
The wall could fuel even greater tensions between the Kremlin and the West while signaling that Russia's war in Ukraine may have forever altered Europe's attitude toward its hostile neighbor.
Finnish border guard officials have announced that they will begin construction in the spring on a nearly 2-mile stretch of fence along the Finland-Russia border near the eastern town of Imatra, according to Euronews and other media outlets. Beyond that initial construction, Finnish leaders this month proposed spending up to $143 million to build many more miles of fence along the boundary with Russia that eventually would stretch well over 100 miles.
Such a fence could cover 10% to 20% of Finland's 833-mile border with Russia and would be the largest boundary between any European nation and Russia.
---
Sen. Chris Murphy: Not enough votes to pass 'assault' weapons ban that Biden wants
Connecticut Democrat wants to keep pressing in new Congress
Sen. Chris Murphy says Democrats don't have enough votes in the Senate to pass the type of "assault" weapons ban championed by President Biden, but he would like to try to pass something in the new Congress.
Mr. Murphy, Connecticut Democrat, said he wants to nudge the issue forward with Senate Majority Leader Charles E. Schumer by winning another Senate seat for Democrats in the Dec. 6 runoff election in Georgia.
Mr. Murphy said the Senate should examine whether counties are enforcing gun laws that are on the books. He said Congress might have to strip funding from places that don't uphold their laws.
---
NYC prosecutor downgrades half of 2022's felony cases, new statistics show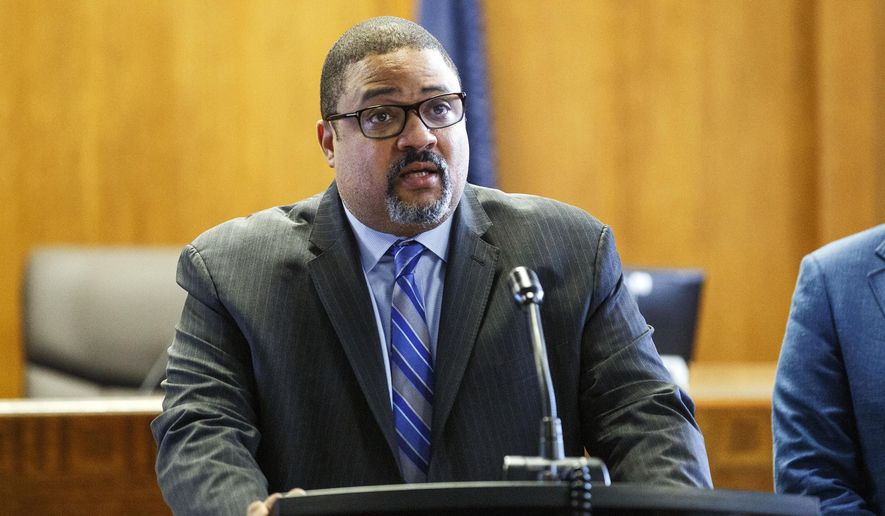 New York County's top prosecutor has downgraded slightly more than half of all felony cases to misdemeanors in 2022, compared to 39% in 2019, according to new data.
Manhattan District Attorney Alvin Bragg made criminal justice reform a key part of his 2021 campaign and directed staff to downgrade certain felonies so defendants wouldn't face as much jail time.
A famous "day one" memo on downgrading charges resulted in a backlash from city police, and the district attorney backed off some changes.
Data analyzed by Fox News shows Mr. Bragg declined to prosecute 35% more felony cases this year than in 2019.
---
Musk vows to make new phones if Apple and Google try to restrict Twitter
Twitter owner Elon Musk pledged to build new phones to compete with Apple and Google's devices if they try to wall his social media platform out of their app stores, escalating a competitive threat to the prominent tech titans' power posed by the billionaire tycoon.
Opponents of Mr. Musk's decisions to relax speech restrictions on Twitter have clamored for Apple and Google to challenge his actions by threatening to enforce rules for hosting the social media platform in their app stores featured on smartphones and other devices.
"I certainly hope it does not come to that, but, yes, if there is no other choice, I will make an alternative phone," Mr. Musk replied on Friday.
---
Hunter Biden's dubious business dealings raise specter of a 'compromised' president
Hunter Biden's long trail of suspicious business dealings will get new scrutiny as House Republicans, armed with subpoena power, begin what is expected to be an intense, politically charged investigation of President Biden's suspected involvement in his son's moneymaking schemes.
By serving on the board of a Ukrainian natural gas company, pursuing deals with Chinese Communist Party-linked energy tycoons and reportedly pocketing more than $3 million from a Russian businesswoman and widow of a former mayor of Moscow, Hunter Biden's far-flung business deals have raised eyebrows for years about potential influence peddling and other possible crimes.
President Biden, who has denied any involvement in his son's business deals and framed his son's tribulations as a struggle to overcome years of addiction and grief, has largely been granted a free pass from the mainstream news media and the powers that be in Washington.
---
Proud to be an American
Thanksgiving is a great time to think about the things we are thankful for this year. Now, more than ever, I am thankful to live in the United States. I am proud to be an American.
Our country was founded on the idea that all of us are created equal and that God, not the government, gives us rights beginning with life, liberty, and the pursuit of happiness. Despite our challenges, we continue to be a beacon of hope for freedom around the world.
American citizens have the right to vote for our representatives and on important laws and issues. That makes the United States both a representative democracy and a constitutional republic. Based on the date of our constitution, America is the oldest democracy in the world. We are a nation built on liberty and justice for all. Contrast that with other countries around the world today.
---
The dumpster fire that is the Republican National Committee
If you are giving your money to the RNC or any of its cognates, you are wasting it
Despite losing ground nationally in 2018, 2020 and 2022, and despite losing her own state of Michigan in the presidential contest of 2020, and despite losing both bodies of the Michigan Legislature this cycle, Republican National Committee Chairman Ronna Romney McDaniel is inexplicably running for reelection.
That, as the current occupant of the White House might say, is not a joke.
Perhaps worse than all that, until a few days ago, when Rep. Lee Zeldin, New York Republican, stepped up to the plate, Ms. McDaniel was running unopposed. Even now, there is still not a single state committee member — out of 168 souls — running against her to lead the party.
---
" It is discouraging to think how many people are shocked by honesty and how few by deceit."

-- Noel Coward

(1899-1973) British playwright

---

The Medal of Honor is the highest award for valor in action against an enemy force which can be bestowed upon an individual serving in the Armed Services of the United States.

GeneTrerally presented to its recipient by the President of the United States of America in the name of Congress.

The first award of the Medal of Honor was made March 25, 1863 to Private JACOB PARROTT.The last award of the Medal of Honor was made September 15, 2011 to Sergeant DAKOTA MEYER.

Since then there have been: • 3458 recipients of the Medal of Honor.

• Today there are 85 Living Recipients of the Medal of Honor.

THOMAS JEROME HUDNER JR.

RANK: LIEUTENANT, J.G.

CONFLICT/ERA: KOREAN WAR

MILITARY SERVICE BRANCH: U.S. NAVY

MEDAL OF HONOR ACTION DATE: DECEMBER 4, 1950

MEDAL OF HONOR ACTION PLACE: CHOSIN RESERVOIR, KOREA

For conspicuous gallantry and intrepidity at the risk of his life above and beyond the call of duty as a pilot in Fighter Squadron 32, while attempting to rescue a squadron mate whose plane, struck by antiaircraft fire and trailing smoke, was forced down behind enemy lines. Quickly maneuvering to circle the downed pilot and protect him from enemy troops infesting the area, Lt. (j.g.) Hudner risked his life to save the injured flier who was trapped alive in the burning wreckage. Fully aware of the extreme danger in landing on the rough mountainous terrain, and the scant hope of escape or survival in subzero temperature, he put his plane down skillfully in a deliberate wheels-up landing in the presence of enemy troops. With his bare hands, he packed the fuselage with snow to keep the flames away from the pilot and struggled to pull him free. Unsuccessful in this he returned to his crashed aircraft and radioed other airborne planes, requesting that a helicopter be dispatched with an ax and fire extinguisher. He then remained on the spot despite the continuing danger from enemy action and, with the assistance of the rescue pilot, renewed a desperate but unavailing battle against time, cold, and flames. Lt. (j.g.) Hudner's exceptionally valiant action and selfless devotion to a shipmate sustain and enhance the highest traditions of the U.S. Naval Service.

---

From the Archives

We Have Met the Enemy…


Geoff Metcalf


"They who can give up essential liberty to obtain a little temporary safety deserve neither liberty nor safety.


--Benjamin Franklin
"The American people must be willing to give up a degree of personal privacy in exchange for safety and security."


--Louis Freeh


In the wake of the clamor over the most recent WikiLeaks data dump, 'Vault 7', 'UMBRAGE', et al, it should be noted this is not really anything new. What we are seeing here is simply the evolution of something that goes back to the late 50s (to the incomplete best knowledge I have).

It is kinda cool to finally see even

The New York Times

acknowledging material

I was writing about in 1998

.

In April of 1998 I wrote "Privacy has become an anachronism." I was commenting on "a massive system designed to intercept all your e-mail, fax traffic and more." I was explaining 'Echelon', the illegitimate offspring of a

UKUSA Treaty

signed by the United States, United Kingdom, Canada, Australia and New Zealand. Its purpose was, and is, to have a vast global intelligence monster, which allegedly shares common goals. The system was so "efficient" that reportedly National Security Agency folk from Fort Meade could work from Menwith Hill in England to intercept local communications without either nation having to burden themselves with the formality of seeking approval (a court order) or disclosing the operation. And this was all pre-9/11 and pre-the anti-constitutional

'Patriot Act'

.

It is illegal (without a Judge's signed permission) for the United States to spy on its citizens … kinda. The laws have long been circumvented by a mutual pact among five nations. Under the terms of UKUSA agreement, Britain spies on Americans and America spies on British citizens, and then the two conspirators trade data. A classic technical finesse. It is legal, but the intent to evade the spirit is inescapable.

I often fictionalized the genesis of 'Echelon' as an informal meeting of a group of post war American and British intelligence types drinking in some remote rustic bar. An imagined CIA type complains to his MI6 buddy about the hassles of US laws preventing US intelligence from surveillance of bad guys, and the Brit echoes the same complaint.

"Hey wait a moment mate," says Nigel, the make-believe MI6 guy, "I can spy on your guys and you can spy on our bad players…why don't we just come up with a mechanism whereby we spy on your villains, you spy on our villains, and we just 'share' the intel?"

This system was called ECHELON, and has been kicking around in some form longer than most of you. The result of the UKUSA treaty signed by the United States, United Kingdom, Canada, Australia and New Zealand was, and is, to have a vast global intelligence monster which allegedly shares common goals.

The report noted: "Within Europe all e-mail, telephone and fax communications are routinely intercepted by the United States National Security Agency, transferring ll target information from the Eurv opean mainland via the strategic hub of London, then by satellite to Fort Meade in Maryland via the crucial hub at Menwith Hill, in the North York moors in th UK.

"The ECHELON system forms part of the UKUSA system but unlike many of the electronic spy systems developed during the Cold War, ECHELON was designed primarily for non-military targets: governments, organizations and businesses in virtually every country."