"It Is Not A Question of Who Is Right Or Wrong But What Is Right Or Wrong That Counts.

"

--Geoff Metcalf
Wo

rld & Nation
NEVER FORGET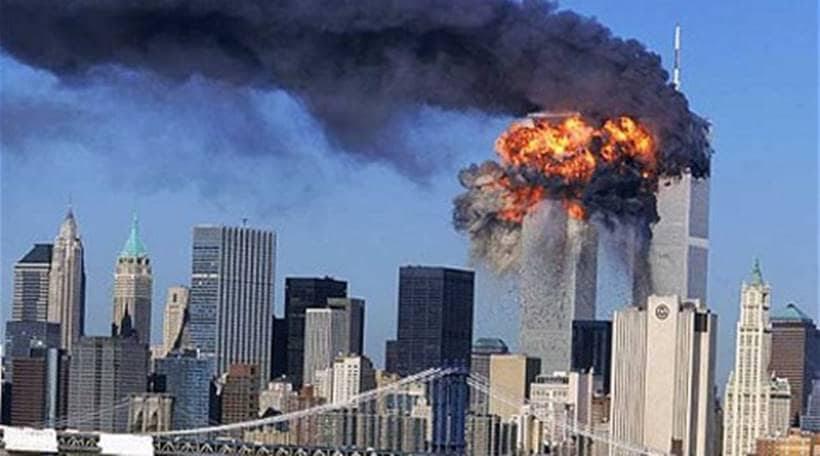 Bells Toll
at Ground Zero to Mark 9/11
Americans commemorated 9/11 with solemn remembrances and vows to "never forget" 18 years after the deadliest terror attacks on American soil.
A crowd of victims' relatives assembled at ground zero, where the observance began Wednesday with a moment of silence and tolling bells at 8:46 a.m. — the moment when a hijacked plane slammed into the World Trade Center's north tower.
---
House Judiciary Committee votes to advance gun legislation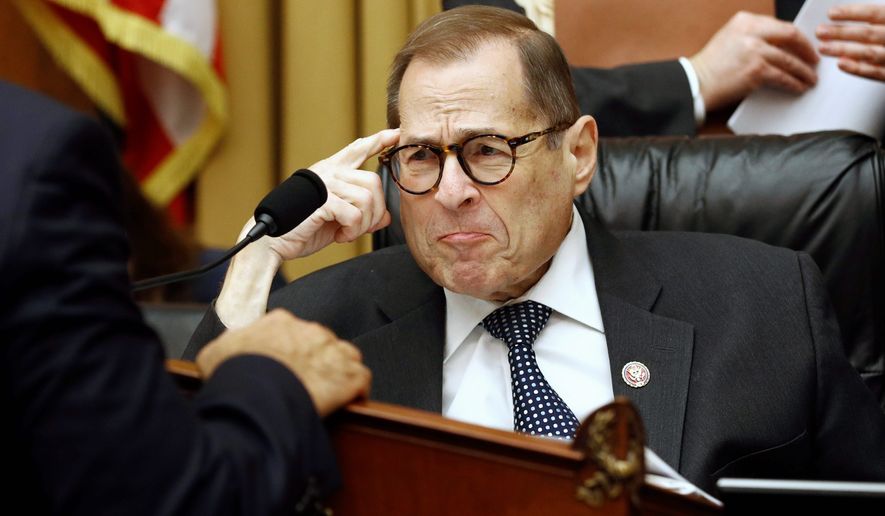 A House panel on Tuesday voted to advance new gun legislation, as lawmakers in both parties tried to figure how far President Trump is willing to go on the issue in the wake of last month's deadly shootings in Texas and Ohio.

The House Judiciary Committee approved legislation that would set up a federal court process to temporarily seize guns from dangerous people and incentivize states to adopt so-called "red flag" laws , as well as a bill to ban high-capacity ammunition magazines.

The panel was also weighing legislation that would prevent people convicted of a misdemeanor hate crime from getting a gun.


---
Bolton's firing empowers Pompeo, opens door for Trump diplomacy
President Trump's stunning dismissal of John R. Bolton clears the stage for Secretary of State Mike Pompeo — along with Vice President Mike Pence, one of the few members of Mr. Trump's original national security inner circle still standing — to wield more influence over a raft of foreign policy challenges confronting the White House.
While Mr. Pompeo was publicly aligned with the ousted national security adviser's notoriously hard-line positions on several fronts, in particular on Iran, the two sharply disagreed in private on a range of other matters, most notably the pursuit of sensitive nuclear negotiations with North Korea.
National security sources said Tuesday that Mr. Bolton's departure could open the way for renewed "working level" talks and a possible step-by-step approach with North Korea — an approach the State Department was once seen to advocate only to be shut down by Mr. Bolton's demand that Pyongyang accept an all-or-nothing deal.
---
GOP holds N Carolina House seat but shows frailty in suburbs
Conservative Republican Dan Bishop won a special election for an open House seat in North Carolina, averting a demoralizing Democratic capture of a district the GOP has held for nearly six decades. But his narrow victory didn't erase questions about whether President Donald Trump and his party's congressional candidates face troubling headwinds approaching 2020.
Bishop, a state senator best known for a North Carolina law dictating which public bathrooms transgender people can use, defeated centrist Democrat Dan McCready on Tuesday. Bishop tied himself tightly to Trump, who staged an election eve rally for him in the district, and Tuesday's voting seemed no less than a referendum on the Republican president, who quickly took credit for the triumph.
---
Justice Ruth Bader Ginsburg calls eliminating Electoral College more 'theoretical than real'
Supreme Court Justice Ruth Bader Ginsburg characterized calls for eliminating the Electoral College as more "theoretical than real."
The justice commented on the proposed changes to the U.S. Constitution that some progressive lawmakers have been pushing during an appearance Monday at the University of Chicago, according to the Chicago Sun-Times.
"It's largely a dream because our Constitution is … hard to amend," Justice Ginsburg said. "I know that from experience."
---
Beto O'Rourke declares 'right' to live close to work; rich should 'be forced' to live among poor
Presidential hopeful Beto O'Rourke says it is a fundamental "right" for individuals to live near their place of employment and that wealthy Americans should "be forced" to live among the poor.
"Living close to work shouldn't be a luxury for the rich. It's a right for everyone," the former Texas congressman tweeted Monday evening.
"Here's the tough thing to talk about, though we must. Rich people are gonna have to allow — or be forced to allow — lower-income people to live near them, which is what we fail to do in this country right now," Mr. O'Rourke says in the campaign clip.
---
Obama admin. burned CIA asset who pinpointed bin Laden's Pakistani lair
Reports that the CIA in 2016 decided to extract a Kremlin agent out of Russia came after the Obama administration lost another key spy years earlier and badly misjudged the loyalties of an al Qaeda informant.
In 2011, after the raid that killed Osama bin Laden, Pakistan authorities quickly hunted down and jailed a Pakistani physician, Shakeel Afridi. At great risk, he had helped the CIA pin point the al Qaeda leader's exact whereabouts in a compound in Abbottabad.
The CIA failed to exfiltrate him fast enough. He remains imprisoned today, eight years after the May 2 SEAL Team 6 raid. Some Republicans suggested a leak-happy administration betrayed him; the CIA flatly denied.
But there were excessive press leaks, complained former Defense Secretary Robert Gates.
---
Sanford, Weld and Walsh: 'The Three Stooges' as Republican primary challengers
"The Three Stooges." Normally we would immediately think of Moe, Larry and Curly, the three brothers famous for their burlesque slapstick comedy originating in the early 1920s. Usually off on a wild goose chase, they were cartoonish and clueless.
What a perfect nickname for a trio of men who fancy themselves as Republican primary challengers of President Trump. Mark Sanford, Bill Weld and Joe Walsh are now "The Three Stooges," as the president christened them in a tweet:
"When the former Governor of the Great State of South Carolina, @MarkSanford, was reported missing, only to then say he was away hiking on the Appalachian Trail, then was found in Argentina with his Flaming Dancer friend, it sounded like his political career was over. It was … but then he ran for Congress and won, only to lose his re-elect after I Tweeted my endorsement, on Election Day, for his opponent. But now take heart, he is back, and running for President of the United States. The Three Stooges, all badly failed candidates, will give it a go!"
---
Why Trump is still winning
The story is as old as politics and sports.
A politician goes campaigning in a far-off land and seeks to gin up the audience by invoking local, beloved sports lore — only to get it all wrong.
Sure as the Washington Redskins will lose their next game, those voters punish the politician 10 times more grievously for that single sports gaffe than if he had, say, blundered some vitally important fact about deficits or nuclear weaponry.
---
---
"It is discouraging to think how many people are shocked by honesty and how few by deceit."

-- Noel Coward

(1899-1973) British playwright

---

The Medal of Honor is the highest award for valor in action against an enemy force which can be bestowed upon an individual serving in the Armed Services of the United States.

GeneTrerally presented to its recipient by the President of the United States of America in the name of Congress.

The first award of the Medal of Honor was made March 25, 1863 to Private JACOB PARROTT.The last award of the Medal of Honor was made September 15, 2011 to Sergeant DAKOTA MEYER.

Since then there have been: • 3458 recipients of the Medal of Honor.

• Today there are 85 Living Recipients of the Medal of Honor.

Citation


Captain Humbert R. Versace distinguished himself by extraordinary heroism during the period of 29 October 1963 to 26 September 1965, while serving as S-2 Advisor, Military Assistance Advisory Group, Detachment 52, Ca Mau, Republic of Vietnam. While accompanying a Civilian Irregular Defense Group patrol engaged in combat operations in Thoi Binh District, An Xuyen Province, Captain Versace and the patrol came under sudden and intense mortar, automatic weapons, and small arms fire from elements of a heavily armed enemy battalion. As the battle raged, Captain Versace, although severely wounded in the knee and back by hostile fire, fought valiantly and continued to engage enemy targets. Weakened by his wounds and fatigued by the fierce firefight, Captain Versace stubbornly resisted capture by the over-powering Viet Cong force with the last full measure of his strength and ammunition. Taken prisoner by the Viet Cong, he exemplified the tenets of the Code of Conduct from the time he entered into Prisoner of War status. Captain Versace assumed command of his fellow American soldiers, scorned the enemy's exhaustive interrogation and indoctrination efforts, and made three unsuccessful attempts to escape, despite his weakened condition which was brought about by his wounds and the extreme privation and hardships he was forced to endure. During his captivity, Captain Versace was segregated in an isolated prisoner of war cage, manacled in irons for prolonged periods of time, and placed on extremely reduced ration. The enemy was unable to break his indomitable will, his faith in God, and his trust in the United States of America. Captain Versace, an American fighting man who epitomized the principles of his country and the Code of Conduct, was executed by the Viet Cong on 26 September 1965. Captain Versace's gallant actions in close contact with an enemy force and unyielding courage and bravery while a prisoner of war are in the highest traditions of the military service and reflect the utmost credit upon himself and the United States Army.

---

From the Archives

We Have Met the Enemy…
Geoff Metcalf


"They who can give up essential liberty to obtain a little temporary safety deserve neither liberty nor safety.
--Benjamin Franklin
"The American people must be willing to give up a degree of personal privacy in exchange for safety and security."
--Louis Freeh


In the wake of the clamor over the most recent WikiLeaks data dump, 'Vault 7', 'UMBRAGE', et al, it should be noted this is not really anything new. What we are seeing here is simply the evolution of something that goes back to the late 50s (to the incomplete best knowledge I have).

It is kinda cool to finally see even

The New York Times

acknowledging material

I was writing about in 1998

.

In April of 1998 I wrote "Privacy has become an anachronism." I was commenting on "a massive system designed to intercept all your e-mail, fax traffic and more." I was explaining 'Echelon', the illegitimate offspring of a

UKUSA Treaty

signed by the United States, United Kingdom, Canada, Australia and New Zealand. Its purpose was, and is, to have a vast global intelligence monster, which allegedly shares common goals. The system was so "efficient" that reportedly National Security Agency folk from Fort Meade could work from Menwith Hill in England to intercept local communications without either nation having to burden themselves with the formality of seeking approval (a court order) or disclosing the operation. And this was all pre-9/11 and pre-the anti-constitutional

'Patriot Act'

.

It is illegal (without a Judge's signed permission) for the United States to spy on its citizens … kinda. The laws have long been circumvented by a mutual pact among five nations. Under the terms of UKUSA agreement, Britain spies on Americans and America spies on British citizens, and then the two conspirators trade data. A classic technical finesse. It is legal, but the intent to evade the spirit is inescapable.

I often fictionalized the genesis of 'Echelon' as an informal meeting of a group of post war American and British intelligence types drinking in some remote rustic bar. An imagined CIA type complains to his MI6 buddy about the hassles of US laws preventing US intelligence from surveillance of bad guys, and the Brit echoes the same complaint.

"Hey wait a moment mate," says Nigel, the make-believe MI6 guy, "I can spy on your guys and you can spy on our bad players…why don't we just come up with a mechanism whereby we spy on your villains, you spy on our villains, and we just 'share' the intel?"

This system was called ECHELON, and has been kicking around in some form longer than most of you. The result of the UKUSA treaty signed by the United States, United Kingdom, Canada, Australia and New Zealand was, and is, to have a vast global intelligence monster which allegedly shares common goals.

The London Telegraph reported in December of 1997 that the Civil liberties Committee of the European Parliament had officially confirmed the existence and purpose of ECHELON. "A global electronic spy network that can eavesdrop on every telephone, e-mail and telex communication around the world will be officially acknowledged for the first time in a European Commission report. …"

The report noted: "Within Europe all e-mail, telephone and fax communications are routinely intercepted by the United States National Security Agency, transferring ll target information from the European mainland via the strategic hub of London, then by satellite to Fort Meade in Maryland via the crucial hub at Menwith Hill, in the North York moors in the UK.

"The ECHELON system forms part of the UKUSA system but unlike many of the electronic spy systems developed during the Cold War, ECHELON was designed primarily for non-military targets: governments, organizations and businesses in virtually every country."

An interesting sidebar appeared in the International Herald Tribune under the headline, "Big Corporate Brother: It Knows More About You Than You Think." The story details Acxiom Corp, which was a humongous information service hidden in the Ozark foothills. Twenty-four hours a day, Acxiom electronically gathered and sorts all kinds of data about 196 million Americans. Credit card transactions and magazine subscriptions, telephone numbers, real estate records, automotive data, hunting, business and fishing licenses, consumer surveys and demographic detail that would make a marketing department's research manager salivate. This relatively new (legal) enterprise was known as "data warehousing" or "data-mining", and it underscores the cruel reality that the fiction of personal privacy has become obsolete. Technology's ability to collect and analyze data has made privacy a quaint albeit interesting dinosaur.

The Tribune reported that "Axciom can often determine whether an American owns a dog or cat, enjoys camping or gourmet cooking, reads the Bible or lots of other books. It can often pinpoint an American's occupation, car and favorite vacations. By analyzing the equivalent of billions of pages of data, it often projects for its customers who should be offered a credit card or who is likely to buy a computer."

Most of this information is from y 1998 piece. Echelon has developed, matured, and morphed into a much more powerful hybrid. 'Carnivore' was software to help triage the cacophony of data. Vault 7 and 'Umbrage' are logical (some would argue "insidious") growth.

More to follow…