"It Is Not A Question of Who Is Right Or Wrong But What Is Right Or Wrong That Counts.

"

--Geoff Metcalf
Providing an on line Triage of the news since 1998
My son has narrated the last book I wrote.
Please consider listening to it and encouraging others to do so too.
(Click on Cover)
Wo
rld & Nation
Agents' busy weekend: 6 miles of border, nearly 300 illegal immigrants, 35 different nationalities
Border Patrol agents in the Imperial Beach region of California reported a hectic night last weekend, nabbing 290 illegal immigrants over a 13-hour stretch.
The Imperial Beach station accounts for just six miles of the border.
Agents said the chaos began at around 7 p.m. Friday when they spotted a group of 90 migrants in an area they call Goat Canyon.
As agents were rounding up that first group, another group of 56 people came across three miles to the east in what's known as South Levee.
---
House investigators follow trail of Treasury red flags on Biden clan's lucrative foreign deals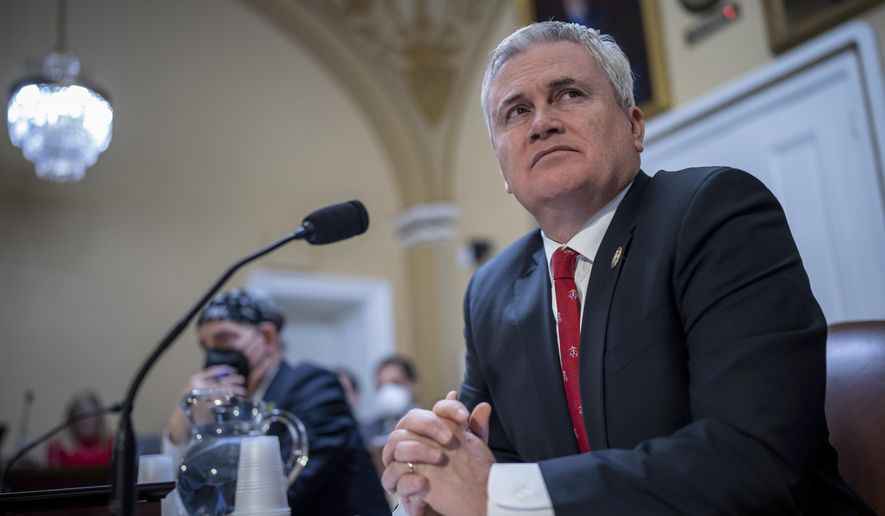 Lawmakers want to know how much money President Biden's family and their business associates may have reaped from deals made in the years he served as vice president and beyond, and the trail begins at the Treasury Department's dozens of suspicious activity reports for Biden-related business transactions.
Banking secrecy laws forbid the committee from discussing any of the data they have reviewed so far, but panel staff has endorsed media reports that U.S. banks flagged more than 150 business transactions just for Mr. Biden's son, Hunter Biden, and Mr. Biden's brother, James Biden.
"That is a large number," House Oversight and Accountability Committee spokesperson Jessica Collins said. "It doesn't mean it's illegal activity, but it means it could be suspicious."
The House GOP's examination of the Treasury records is part of an effort to determine whether the web of lucrative foreign business deals secured by the Bidens and their business associates has compromised President Biden and, subsequently, national security.
---
Hunter Biden Is In More Trouble Than Ever (So Is Joe Biden)
Obama White House Visitor Logs: Hunter Biden Business Partner Frequent Guest: Visitor logs from the Obama White House show that Hunter Biden's business partner John "Rob" Robinson Walker made numerous visits while Joe Biden was vice president, a report by Fox News Digital said.
Walker's wife, Betsy Massey Walker, served as a close aide to then Second Lady Jill Biden. Walker visited the White House twice in 2009, five times in 2011, four times in 2012, twice in 2013, and one time in 2014, 2015, and 2016.
The report says the visitor log shows that Walker met with White House staffer David Lane, who then served as President Barack Obama's assistant and as a counselor to his chief of staff, on May 13, 2011. Fox News Digital notes that Hunter Biden invited Lane to his home for a BBQ two days earlier on May 11, 2011. A 2016 email written by Hunter Biden notes that Lane and Joe Biden were "very tight."
Lane also had a relationship with Hunter Biden's business partner, Eric Schwerin, who floated his name as a potential reference for Rosemont Seneca Technology Partners (RSTP), an affiliate of Hunter Biden's defunct Rosemont Seneca Partners, in 2012. Obama appointed Lane as the U.S. ambassador to U.N. agencies in Rome that same year. Schwerin asked if Lane's name could be used to show potential clients the depth of their Washington connections, but acknowledged that including Lane might be problematic due to his ambassadorial role.
---
U.S. supplants Russia as Europe's biggest crude oil supplier in major blow to Moscow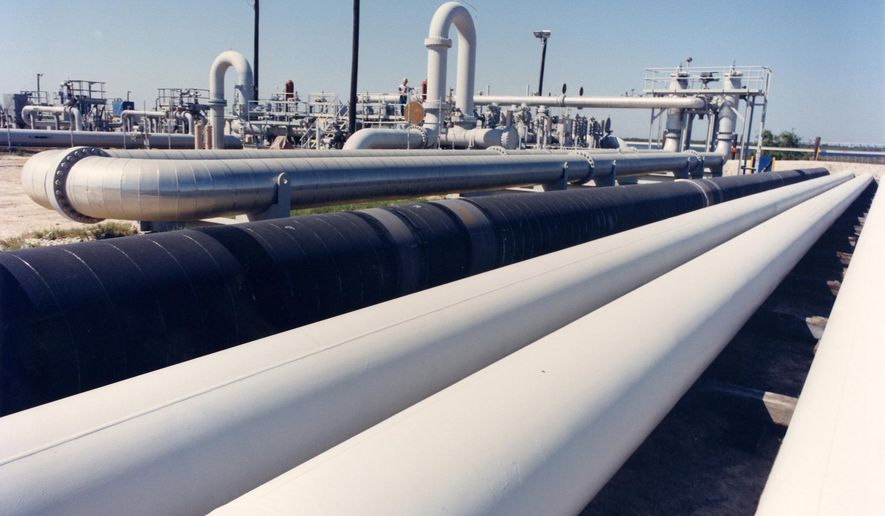 The U.S. has overtaken Russia as the top crude oil supplier to Europe, according to new data released Tuesday, capping a remarkable 12-month period that saw Moscow's plan to use energy as a weapon fall flat amid strong Western opposition to the war in Ukraine.
New European Union figures show that in December 2022, the U.S. provided 34.5 million barrels of oil to Europe, which accounted for about 18% of the continent's total crude imports. Russia provided 7.6 million barrels, or 4% of imports, that same month.
Those numbers represent a rapid turnaround for Europe, where officials as recently as last summer warned that citizens could face energy shortages and blackouts if Moscow slashed oil-and-gas exports as a way to punish Europe for its opposition to the war. Such fears were well-founded in the early months of the conflict as European dependence on Russian fuel appeared to be Russian President Vladimir Putin's greatest weapon in an economic war with the West.
From the last quarter of 2021 to January 2022, imports of Russian crude oil ranged from 39.7 million to 49.7 million barrels, EU data show, or about 24% and 31% of all imports, respectively.
---
Trump Lawyer to Newsmax: DA Bragg's Case 'Dead'
Manhattan District Attorney Alvin Bragg's case against former President Donald Trump is "dead," Trump lawyer Lindsey Halligan asserted Tuesday.
In an interview on Newsmax's "John Bachman Now," Halligan dismissed efforts by Bragg to bring criminal charges against Trump for his role in the payment of hush money to porn star Stormy Daniels. A grand jury is currently hearing the case.
"You can't twist and torture the law to fit the person," Halligan said. "I think they just are trying to keep the case alive — but it looks like the case is dead.
---
Bank regulators eye tougher oversight after Silicon Valley Bank collapse
Silicon Valley Bank's failure was a "textbook case of mismanagement" that shows that banks with more than $100 billion in assets may need tougher oversight, and the government will review the federal insurance program that protects deposits, regulators told a Senate committee looking into the crisis.
But lawmakers squabbled Tuesday over the causes of the meltdowns at SVB and Signature Bank. In a hearing of the Senate Banking Committee, Republicans disputed the idea that tougher rules for midsize banks would have kept the institutions from failing and raised concerns that regulators' decisions to insure all deposits at those two banks could set a dangerous precedent. Democrats, meanwhile, insisted that the recent meltdown leaves little ambiguity on the need for revamped rules.
Top officials from the Federal Reserve, Treasury Department, and Federal Deposit Insurance Corporation said they would support strengthening banking regulations, including for firms with assets over $100 billion. Silicon Valley Bank had $211 billion in assets at the end of last year.
---
Democrats eye plan to force vote on gun reforms over GOP opposition
House Democrats are pushing to force votes on tougher gun laws in the wake of Monday's deadly shooting at a Tennessee elementary school, eyeing a procedural gambit that would bring the legislation to the floor despite the opposition of Republican leaders.
At a closed-door meeting of the Democratic Caucus Tuesday morning in the Capitol, Virginia moderate Rep. Abigail Spanberger (D) suggested Democrats should launch a discharge petition, which would force the reforms to the floor with the support of a simple House majority.
It's unclear what changes Democrats might seek, and Spanberger did not promote specific proposals in the Caucus meeting. But she has supported a number of reforms in the past including bills to expand background checks, ban assault weapons, limit magazine capacity, raise the age for firearm ownership, and adopt tougher gun storage requirements — and a spokesman said each of those proposals should be on the table as Democrats fight for tougher laws following the Nashville rampage.
---
North Korea's released photos point to its progress on 'tactical' nuclear weapons
North Korea released photos Tuesday of what appear to be its first lower-yield "tactical" nuclear warheads, sparking concern in Washington and Seoul about Pyongyang's widening arsenal and the rising likelihood that nuclear weapons may be used in a conflict on the divided peninsula.
The regime of North Korean leader Kim Jong-un has long claimed to have tactical nukes but has not previously shown them in public or released photos of them.
Analysts say such weapons can be more dangerous precisely because they are less powerful and less deadly than conventional nuclear arms. Governments and commanders, the theory goes, would be more likely to detonate a smaller-yield bomb on a target without committing to full-scale nuclear war.
---
White House game of playing media favorites backfires on Biden's press secretary
White House press secretaries have always played favorites when deciding which journalists to call on for questions at the daily press briefings, a subtle power play that has blown up in the face of Biden press secretary Karine Jean-Pierre.
No matter which party controls the White House, a pecking order usually develops in the press briefings. But the situation has worsened under Ms. Jean-Pierre, according to several reporters who are regularly in the briefing room.
The press secretary consistently calls on reporters in the front two or three rows — the TV networks, the wire service reporters, and the larger-circulation news outlets such as New York Times, Wall Street Journal and Washington Post.
Most of the other journalists in the 49 seats scrounge for scarce scraps. If the press secretary doesn't like a reporter or simply decides that a reporter can be ignored without consequences, the reporter might not get a question for six months or more.
---
Sen. Rand Paul says banning TikTok will lose GOP elections for a generation
Sen. Rand Paul on Wednesday said banning TikTok will dash his fellow Republicans' chances of winning elections for years as the congressional debate over fresh restrictions on the China-founded app heats up.
The Kentucky Republican's vocal opposition to a TikTok ban reveals a rift among GOP lawmakers about how to address concerns about China's potential use of the app to collect data and influence Americans.
In an op-ed for Louisville's Courier Journal, Mr. Paul staked out a position as a libertarian-minded Republican defending TikTok against conservative lawmakers who favor new restrictions.
---
Joe Biden Just Made a Total Fool of Himself
Joe Biden's Love of Ice Trends on Social Media: A video of President Joe Biden declaring his love of ice cream made the rounds on social media on Monday evening and Tuesday morning. The 20-second-long clip, edited from Fox News Channel's footage of the president's Small Business Association's Women's Business Summit at the White House on Monday, could hardly be described as Biden's finest moment.
"My name is Joe Biden. (Laughter.) I'm Dr. Jill Biden's husband. (Laughter.) And I eat Jeni's Ice Cream, chocolate chip. (Laughter.) I came down because I heard there was chocolate chip ice cream. (Laughter.)," reads the official White House Briefing Room transcript. "By the way, I have a whole refrigerator full upstairs. (Laughter.) You think I'm kidding, I'm not."
The laughter is so present in the clips that it almost could be mistaken for a laugh track – and Biden certainly played to the crowd, before turning his attention to Senator Ben Cardin (D-Maryland). The two men, who were colleagues for years, engaged in lighthearted banter.
---
Lower Energy Costs Act restores American agriculture
Before President Biden took office, America was the largest energy producer in the world, and oil and gas — the raw materials for vital farm inputs from diesel fuel to fertilizer production — were abundant and affordable. In the first week of the Biden administration, the president enacted two executive orders that stifled the development and expansion of American energy resources. These executive orders halted new oil and gas leases on federal lands and offshore waters and revoked the permit for the Keystone XL pipeline.
By tightening methane standards and proposing to increase climate disclosure requirements, the Environmental Protection Agency and the Securities and Exchange Commission have knee-capped innovation in the oil and gas sector on the regulatory front as well. In other words, the Biden administration — in just over two years — has effectively waged a war on our domestic energy capabilities, having all but eliminated the financial incentive for domestic energy producers to invest in fossil fuel infrastructure. As a result, U.S. consumers are seeing increased demand and higher prices for conventional liquid fuels and their byproducts.
For example, the average cost of diesel fuel per gallon in 2020 was $2.551. In 2022, the cost of diesel rose by 95% to $4.989 a gallon, reaching a record high of $5.816 by the summer. In addition, fertilizer prices increased 125% from January 2021 to January 2022 and continued to break records through 2022, which largely affected farm profitability, food prices, and the costs of consumer products.
---
" It is discouraging to think how many people are shocked by honesty and how few by deceit."

-- Noel Coward

(1899-1973) British playwright

---

THOMAS JEROME HUDNER JR.

RANK: LIEUTENANT, J.G.

CONFLICT/ERA: KOREAN WAR

MILITARY SERVICE BRANCH: U.S. NAVY

MEDAL OF HONOR ACTION DATE: DECEMBER 4, 1950

MEDAL OF HONOR ACTION PLACE: CHOSIN RESERVOIR, KOREA

For conspicuous gallantry and intrepidity at the risk of his life above and beyond the call of duty as a pilot in Fighter Squadron 32, while attempting to rescue a squadron mate whose plane, struck by antiaircraft fire and trailing smoke, was forced down behind enemy lines. Quickly maneuvering to circle the downed pilot and protect him from enemy troops infesting the area, Lt. (j.g.) Hudner risked his life to save the injured flier who was trapped alive in the burning wreckage. Fully aware of the extreme danger in landing on the rough mountainous terrain, and the scant hope of escape or survival in subzero temperature, he put his plane down skillfully in a deliberate wheels-up landing in the presence of enemy troops. With his bare hands, he packed the fuselage with snow to keep the flames away from the pilot and struggled to pull him free. Unsuccessful in this he returned to his crashed aircraft and radioed other airborne planes, requesting that a helicopter be dispatched with an ax and fire extinguisher. He then remained on the spot despite the continuing danger from enemy action and, with the assistance of the rescue pilot, renewed a desperate but unavailing battle against time, cold, and flames. Lt. (j.g.) Hudner's exceptionally valiant action and selfless devotion to a shipmate sustain and enhance the highest traditions of the U.S. Naval Service.

---

From the Archive....

TO KILL OR FEED A MOCKINGBIRD

By Geoff Metcalf

July 29, 2002

Two mutually exclusive and under reported stories have been troubling me.

* The apparent penchant for political operatives to leak classified information that jeopardizes national security.

* The generational control of information dissemination by powerful controllers.

So we have another 'Catch-22'.

The complicity of the mainstream media to spin, cover, and obfuscate government abuse of power under the color of authority was not unique to the Clinton administration. It may have been more ubiquitous, and at times even clumsy, but it was not unique.

It has been reported that in June 1991 David Rockefeller allegedly told a Bilderberg meeting in Baden Baden German, "We are grateful to the Washington Post, the New York Times, Time Magazine and other great publications whose directors have attended our meetings and respected their promises of discretion for almost forty years." He went on to explain: "It would have been impossible for us to develop our plan for the world if we had been subjected to the lights of publicity during those years. But, the world is more sophisticated and prepared to march towards a world government. The supernational sovereignty of an intellectual elite and world bankers is surely preferable to the national autodetermination practiced in past centuries."

Some argue that quote is apocryphal urban legend. However, although I have never been able to find three corroborating independent sources for it, it IS consistent in content and tone with other Bilderberg quotes I HAVE been able to confirm.

"If we had been subjected to the light of publicity…." Indicates the one world, globalist, wannabe controllers were/are successful in managing the message.

Operation 'Mockingbird' was a program supposedly conceived by a brilliant Machiavellian State Department official, Frank Wisner. Wisner selected Philip Graham, then publisher of the Washington Post to manage the program. According to Deborah Davis, author of 'Katharine the Great', "By the early 1950s, Wisner 'owned' respected members of the New York Times, Newsweek, CBS and other communications vehicles, plus stringers, four to six hundred in all, according to a former CIA analyst."

Over twenty five major newspapers and wire services became willing house organs for the CIA media manipulation.

Investigators digging into MOCKINGBIRD have been flabbergasted to discover FOIA documents in which agents boast (in CIA office memos) of pride in having placed "important assets" inside every major news publication in the country.

I know, this is the stuff of Ludlum novels conspiracy wackos, but not until 1982 did the 'Company' finally concede that reporters on the CIA payroll have been case officers to field agents.

I have too often observed, "Some people don't like to be confused with facts that contradict their preconceived opinions." I have also noted (and struggle to maintain) "It is not WHO is right or wrong…but WHAT is right or wrong."

Anyone with almost 'any' military experience has no doubt seen the once ubiquitous posters cautioning "Loose Lips Sink Ships". It is a left over phrase from WWII and among "lessons learned".

In the complex world of intelligence loose lips can and have cost lives.

Once upon a time, not so long ago, Senator Patrick Leahy (currently the Senate Judiciary committee's lead obstructionist) used to be the Vice Chairman of the Senate Intelligence Committee in the mid 80s. Leahy allegedly 'inadvertently' exposed a top-secret intercept of Egypt's President Hosni Mubarak that led to the capture of the Achille Lauro terrorists. That supposed slip of the tongue "cost the life of at least one Egyptian operative." http://www.newsmax.com/showinside.shtml?a=2001/1/31/85757

Loose Lip Leahy was forced to resign in disgrace 14 years ago in the wake of having to acknowledge he leaked secret intelligence to the press. However today he lords his power over the Senate Judiciary committee. Congress' institutional memory must be as short as some of Jennifer Flowers former paramours.

In our contemporary environment in which whistleblowers have become in many cases heroes it is important to make the distinctions between the appropriateness of corporate and political whistleblowers and the idiot or miscreant who leaks information with genuine national security implications.

Currently the FBI is investigating national security leaks from specifically the House and Senate Select Intelligence committees. This is serious stuff.

Defenders of the indefensible will argue it is a political witch-hunt by politicians in a heavy C.Y.A. mode. That is not true but a convenient political spin job.

Sure it is true the white house is p.o.-ed over media reports that the National Security Agency had received but not acted on two early warning messages to 9/11. Dick Cheney reportedly went ballistic and ripped congressional leaders. Both House and Senate Select Intelligence committees asked the Attorney General to conduct an investigation (and no doubt quietly prayed it would be botched).

Justice said in a statement, "…the appropriate department officials will expeditiously review this matter and take any appropriate action." Not if congress has anything to say about it. Don't expect anything fast. Remember Leahy resigned in disgrace 14 years ago and today has the chutzpah to pontificate ad nauseum to the Judiciary committee and stall any and all Bush judicial appointments.

More on Operation Mockingbird

http://www.whatreallyhappened.com/RANCHO/POLITICS/


MOCK/mockingbird.html

http://www.grandconspiracy.com/library.html#operation

© 2002 Geoff Metcalf - All Rights Reserved

Geoff is a veteran media performer. He has had an eclectic professional background covering a wide spectrum of radio, television, magazine, and newspapers. A former Green Beret and retired Army officer he is in great demand as a speaker. Metcalf has hosted his radio talk show on the ABC/Disney owned and operated KSFO and in worldwide syndication. www.geoffmetcalf.com