"It Is Not A Question of Who Is Right Or Wrong But What Is Right Or Wrong That Counts.

"

--Geoff Metcalf
Wo

rld & National
Defiant Trump sets sights on 2020: 'Fear not, we will win anyway, just like we did before!'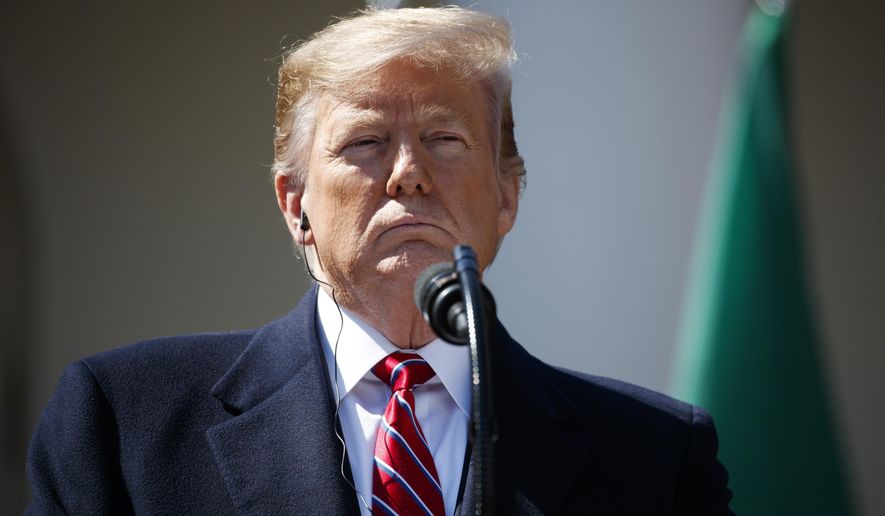 On a day devoted outwardly to foreign affairs, President Trump on Tuesday had his eyes firmly on 2020, clamoring for fairness for conservatives on social media, predicting the death of socialism in the U.S. and pushing back against political opponents alive and dead.
He also dissented from Democrats' proposal to pack the Supreme Court, saying it's the desperate cry of a party that can't win elections fairly.
During meetings at the White House with Brazil's populist President Jair Bolsonaro, another critic of "fake news," Mr. Trump especially went after internet giants Facebook, Twitter and Google for suppressing the voices of conservatives and displaying "hatred" toward him and his supporters.
---
In court filing, Robert Mueller's team says it's very busy this week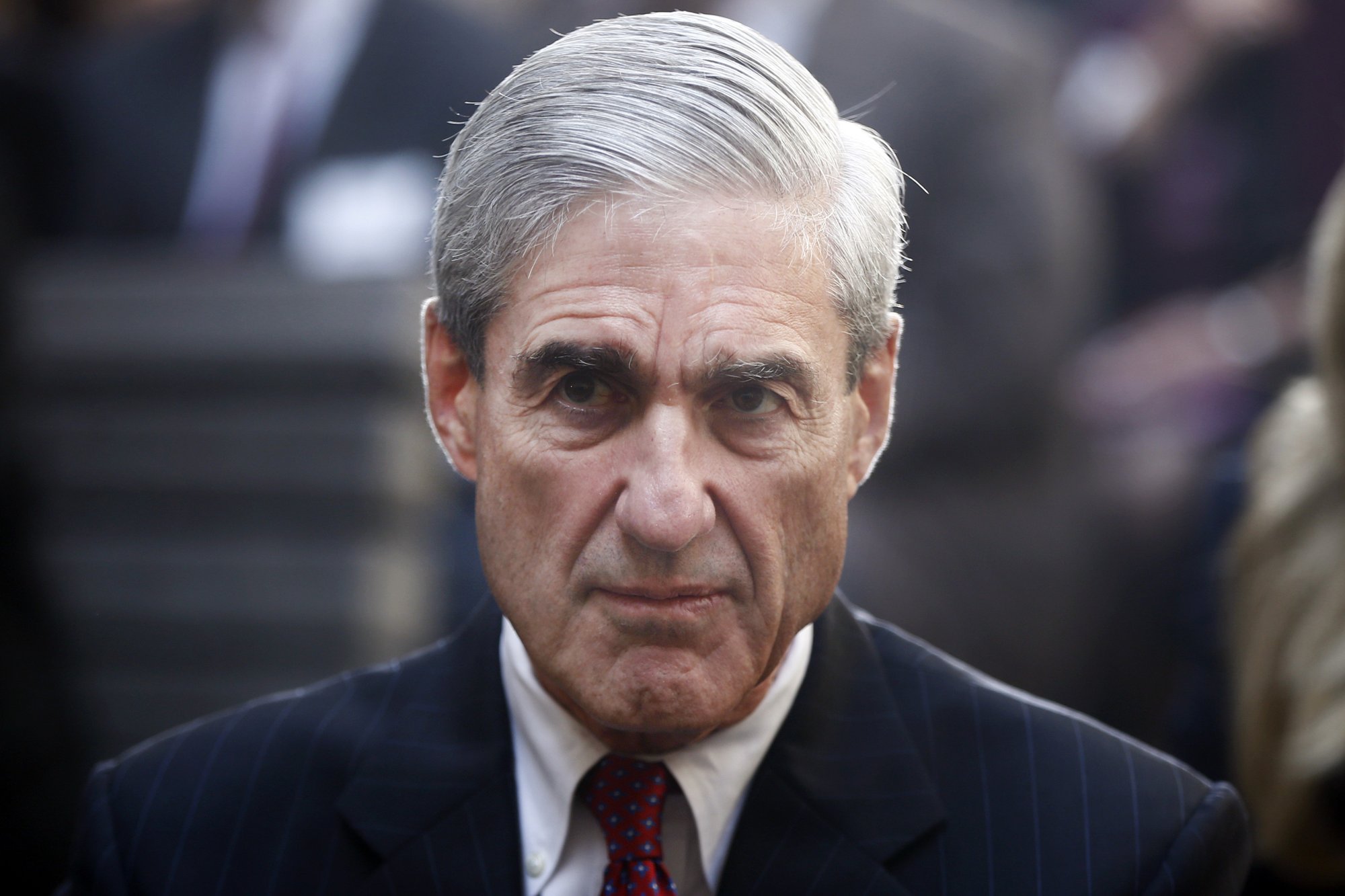 Robert Mueller's prosecutors dropped yet another head-scratching signal in their latest court filing Tuesday that the special counsel investigation may be wrapping up -- or maybe it's not.
Either way, they're very busy.
Senior appellate litigator Michael Dreeben told a federal judge on Tuesday that he and his co-counsel "face the press of other work" and would like a deadline extension this week in response to a request to unseal court documents in Paul Manafort's now-wrapped criminal case.
---
EU regulators hit Google with $1.7 billion fine for blocking ad rivals
The European Union on Wednesday ordered Google to pay 1.49 billion euros ($1.69 billion) for stifling competition in the online advertisement sector.
The European Commission said Google had placed exclusivity contracts on website owners, stopping them from including search results from Google's rivals. It said these clauses were replaced in 2009 by premium payments and in the same year, Google had asked publishers to seek permission on how rival ads were displayed.
The EU's competition commissioner, Margrethe Vestager, said Google had prevented rivals from being able to "compete and innovate fairly" in the online ad market.
---
Social Media Giants Duck for Cover as Washington Grows 'Fed Up'
Facebook Inc. has touted its new plan to integrate the company's messaging products and use encryption as a privacy enhancement. Insiders also say it could help stave off any effort by Washington to break up the company.
Tech giants are hunkering down in the face of a mounting bipartisan backlash after outrage over the failure of Facebook, YouTube and Twitter Inc. to swiftly remove video of the New Zealand massacre. President Donald Trump slammed Facebook, Google and Twitter on Tuesday for siding with Democrats, while the House's top antitrust lawmaker called for an investigation of Facebook.
The onslaught is set to intensify as the 2020 presidential campaign gets under way, even as the candidates are spending big money on the tech platforms to spread their messages. Attacking the companies serves both sides: Conservatives can be seen as fighting liberals in Silicon Valley, while progressives can attack corporate power.
---
Ted Koppel: NY Times, Wash Post Out to Get Trump
Former ABC news anchor Ted Koppel says the establishment media is out to get President Donald Trump.
"I'm terribly concerned that when you talk about The New York Times these days, when you talk about The Washington Post these days, we're not talking about The New York Times of 50 years ago," Koppel said during a discussion on "The War on the Press" with former CBS correspondent Marvin Kalb at the Carnegie Endowment for International Peace on March 7.
"We are not talking about The Washington Post of 50 years ago. We're talking about organizations that I believe have, in fact, decided as organizations that Donald J. Trump is bad for the United States."
---
Pentagon faces 'challenge' finding money for Trump border wall
Paying for President Trump's Mexican border wall presents a "challenge" for the U.S. military as it scrambles to find money already earmarked for other uses, a top Pentagon official acknowledged Tuesday.
Speaking at a Brookings Institution event on defense spending Tuesday, Patrick O'Brien, the director of the Defense Department's office of economic adjustment, said that while his office "doesn't have anything to do with" the wall, the matter "is a challenge for the department."
Under mounting pressure from lawmakers, the Pentagon Monday sent to Congress a list of some $6.8 billion worth of projects that could potentially be delayed to construct a border wall.
---
Fox News in bind over Jeanine Pirro's apparent suspension
The apparent suspension of Jeanine Pirro is squeezing Fox News Channel in two directions.
A prominent Muslim-American civil rights organization is calling for advertisers to boycott Fox News, while another group is petitioning to have the weekend host reinstated.
Pirro wasn't on the air Saturday, a week after Fox publicly condemned her for comments questioning U.S. Rep. Ilhan Omar's loyalty because she wears a Muslim head covering. Fox hasn't explained the former New York-area district attorney's absence, declining to comment on "internal scheduling matters."
---
Supreme Court upholds ICE detention without bail for serious criminals
Immigrants living in the U.S. with serious criminal records can be held without bail while awaiting deportation even if ICE didn't immediately pick them up when they were released from prison or jail, the Supreme Court ruled Tuesday.
The 5-4 decision marked another rejection for the 9th U.S. Circuit Court of Appeals, the liberal panel that covers the country's West Coast and that has tested a number of legal theories on immigration law.
In this case, the 9th Circuit had ruled that under the law, if U.S. Immigration and Customs Enforcement immediately arrested someone released from a federal, state or local prison, they could be held without bond in the immigration detention system. But if ICE didn't immediately arrest them, the migrants must be given a chance to make bond.
---
Democrats' gun control push fuels rise of Second Amendment sanctuary movement
Last week, the City Council of Roswell, New Mexico, passed a sanctuary resolution that had nothing to do with illegal immigration and everything to do with firearms.
In an 8-1 vote, the council declared Roswell a Second Amendment sanctuary city, joining dozens of other localities throughout the rural West offering safe havens to firearms owners from a tide of Democrat-driven gun control legislation that they consider unconstitutional.
In New Mexico, 28 of the state's 33 counties have approved similar sanctuary resolutions this year, sparked by a sweeping gun control package pushed by left-of-center Democrats who now dominate state government after riding November's blue tsunami into office.
---
Disney-Fox deal is complete; CEO Bob Iger's big swing could change media industry
Through a series of sure-footed moves, Iger has worked tirelessly to position Disney as the world's preeminent entertainment company. Now he is closer to realizing his vision as the Burbank giant late Tuesday finalized its $71.3-billion purchase of much of Rupert Murdoch's 21st Century Fox.
The acquisition is the boldest — and riskiest — of Iger's 14-year stewardship of Disney. It's the culmination of an expansionist strategy that has guided Iger as he has transformed the storied company through a series of takeovers that made Disney the home of "Star Wars," "Black Panther" and "Incredibles 2."
With the landmark purchase of Fox assets, Disney, already valued at $168 billion, is poised to be an even bigger force in Hollywood. Disney is taking over Fox's movie and TV production studios and the rights to such valuable properties as "Avatar," "Ice Age," "Modern Family" and "The Simpsons." The owner of ESPN and ABC also scoops up the FX and National Geographic channels, a controlling stake in streaming service Hulu and Fox's international television portfolio.
---
Repairing America's broken universities
When the FBI informs us that parents are ready to spend up to $6.5 million in bribes to get their children into prestige colleges, it seemingly implies that all is very, very well in the American university. But Warren Treadgold tells us that's an illusion.
He's a distinguished professor of Byzantine history at St. Louis University who has also taught at Berkeley, FIU, Hillsdale, Stanford and UCLA. Having entered college in 1967, he draws on long experience to both indict and offer a remedy of the most thoroughly left-wing major institution in America. His book, "The University We Need" (Encounter, 2018) presents its case with insight and a light touch.
Mr. Treadgold reports a deep rot: Faculty search committees routinely screen out the most capable candidates, fearing to be shown up by them; he even suggests that they would turn down Albert Einstein. Instead, they usually favor "only black, Hispanic, and female applicants who hold the sorts of views that the universities approve." Not surprisingly, graduate students prepare obscure, jargon-laded theses, hoping to win the favor of lazy search committees with their "few fashionable publications." Professors bribe students with high grades to win positive evaluations from them. Administrators (i.e., "professors uninterested in teaching and research") have doubled in number over recent decades.
---
'We have enough home-grown criminals here'
The City of Philadelphia does not like the term sanctuary city. The city's liberal leaders prefer the term "Welcoming City." Unfortunately, the city's "welcoming" policy welcomed an illegal immigrant who was also a child rapist.
On Feb. 26, William S. McSwain, the Trump-appointed U.S. Attorney for the Eastern District of Pennsylvania, announced the sentencing of Juan Ramon-Vasquez, a Honduran citizen, to 21 months in federal prison for illegal re-entry into the United States. Ramon-Vasquez was deported in 2009, but like many illegal immigrants, he chose to sneak back to the United States again.
According to the U.S. Justice Department, he was discovered to be back in America by U.S. Homeland Security Immigration and Customs Enforcement (ICE) officers while being held in a Philadelphia prison. The City of Philadelphia refused to comply to a detainer lodged by ICE and he was subsequently released from prison.
---
---
"It is discouraging to think how many people are shocked by honesty and how few by deceit."

-- Noel Coward

(1899-1973) British playwright

---

The Medal of Honor is the highest award for valor in action against an enemy force which can be bestowed upon an individual serving in the Armed Services of the United States.

GeneTrerally presented to its recipient by the President of the United States of America in the name of Congress.

The first award of the Medal of Honor was made March 25, 1863 to Private JACOB PARROTT.The last award of the Medal of Honor was made September 15, 2011 to Sergeant DAKOTA MEYER.

Since then there have been: • 3458 recipients of the Medal of Honor.

• Today there are 85 Living Recipients of the Medal of Honor.

Citation


Captain Humbert R. Versace distinguished himself by extraordinary heroism during the period of 29 October 1963 to 26 September 1965, while serving as S-2 Advisor, Military Assistance Advisory Group, Detachment 52, Ca Mau, Republic of Vietnam. While accompanying a Civilian Irregular Defense Group patrol engaged in combat operations in Thoi Binh District, An Xuyen Province, Captain Versace and the patrol came under sudden and intense mortar, automatic weapons, and small arms fire from elements of a heavily armed enemy battalion. As the battle raged, Captain Versace, although severely wounded in the knee and back by hostile fire, fought valiantly and continued to engage enemy targets. Weakened by his wounds and fatigued by the fierce firefight, Captain Versace stubbornly resisted capture by the over-powering Viet Cong force with the last full measure of his strength and ammunition. Taken prisoner by the Viet Cong, he exemplified the tenets of the Code of Conduct from the time he entered into Prisoner of War status. Captain Versace assumed command of his fellow American soldiers, scorned the enemy's exhaustive interrogation and indoctrination efforts, and made three unsuccessful attempts to escape, despite his weakened condition which was brought about by his wounds and the extreme privation and hardships he was forced to endure. During his captivity, Captain Versace was segregated in an isolated prisoner of war cage, manacled in irons for prolonged periods of time, and placed on extremely reduced ration. The enemy was unable to break his indomitable will, his faith in God, and his trust in the United States of America. Captain Versace, an American fighting man who epitomized the principles of his country and the Code of Conduct, was executed by the Viet Cong on 26 September 1965. Captain Versace's gallant actions in close contact with an enemy force and unyielding courage and bravery while a prisoner of war are in the highest traditions of the military service and reflect the utmost credit upon himself and the United States Army.

---

From the Archives

We Have Met the Enemy…
Geoff Metcalf


"They who can give up essential liberty to obtain a little temporary safety deserve neither liberty nor safety.
--Benjamin Franklin
"The American people must be willing to give up a degree of personal privacy in exchange for safety and security."
--Louis Freeh


In the wake of the clamor over the most recent WikiLeaks data dump, 'Vault 7', 'UMBRAGE', et al, it should be noted this is not really anything new. What we are seeing here is simply the evolution of something that goes back to the late 50s (to the incomplete best knowledge I have).

It is kinda cool to finally see even

The New York Times

acknowledging material

I was writing about in 1998

.

In April of 1998 I wrote "Privacy has become an anachronism." I was commenting on "a massive system designed to intercept all your e-mail, fax traffic and more." I was explaining 'Echelon', the illegitimate offspring of a

UKUSA Treaty

signed by the United States, United Kingdom, Canada, Australia and New Zealand. Its purpose was, and is, to have a vast global intelligence monster, which allegedly shares common goals. The system was so "efficient" that reportedly National Security Agency folk from Fort Meade could work from Menwith Hill in England to intercept local communications without either nation having to burden themselves with the formality of seeking approval (a court order) or disclosing the operation. And this was all pre-9/11 and pre-the anti-constitutional

'Patriot Act'

.

It is illegal (without a Judge's signed permission) for the United States to spy on its citizens … kinda. The laws have long been circumvented by a mutual pact among five nations. Under the terms of UKUSA agreement, Britain spies on Americans and America spies on British citizens, and then the two conspirators trade data. A classic technical finesse. It is legal, but the intent to evade the spirit is inescapable.

I often fictionalized the genesis of 'Echelon' as an informal meeting of a group of post war American and British intelligence types drinking in some remote rustic bar. An imagined CIA type complains to his MI6 buddy about the hassles of US laws preventing US intelligence from surveillance of bad guys, and the Brit echoes the same complaint.

"Hey wait a moment mate," says Nigel, the make-believe MI6 guy, "I can spy on your guys and you can spy on our bad players…why don't we just come up with a mechanism whereby we spy on your villains, you spy on our villains, and we just 'share' the intel?"

This system was called ECHELON, and has been kicking around in some form longer than most of you. The result of the UKUSA treaty signed by the United States, United Kingdom, Canada, Australia and New Zealand was, and is, to have a vast global intelligence monster which allegedly shares common goals.

The London Telegraph reported in December of 1997 that the Civil liberties Committee of the European Parliament had officially confirmed the existence and purpose of ECHELON. "A global electronic spy network that can eavesdrop on every telephone, e-mail and telex communication around the world will be officially acknowledged for the first time in a European Commission report. …"

The report noted: "Within Europe all e-mail, telephone and fax communications are routinely intercepted by the United States National Security Agency, transferring all target information from the European mainland via the strategic hub of London, then by satellite to Fort Meade in Maryland via the crucial hub at Menwith Hill, in the North York moors in the UK.

"The ECHELON system forms part of the UKUSA system but unlike many of the electronic spy systems developed during the Cold War, ECHELON was designed primarily for non-military targets: governments, organizations and businesses in virtually every country."

An interesting sidebar appeared in the International Herald Tribune under the headline, "Big Corporate Brother: It Knows More About You Than You Think." The story details Acxiom Corp, which was a humongous information service hidden in the Ozark foothills. Twenty-four hours a day, Acxiom electronically gathered and sorts all kinds of data about 196 million Americans. Credit card transactions and magazine subscriptions, telephone numbers, real estate records, automotive data, hunting, business and fishing licenses, consumer surveys and demographic detail that would make a marketing department's research manager salivate. This relatively new (legal) enterprise was known as "data warehousing" or "data-mining", and it underscores the cruel reality that the fiction of personal privacy has become obsolete. Technology's ability to collect and analyze data has made privacy a quaint albeit interesting dinosaur.

The Tribune reported that "Axciom can often determine whether an American owns a dog or cat, enjoys camping or gourmet cooking, reads the Bible or lots of other books. It can often pinpoint an American's occupation, car and favorite vacations. By analyzing the equivalent of billions of pages of data, it often projects for its customers who should be offered a credit card or who is likely to buy a computer."

Most of this information is from y 1998 piece. Echelon has developed, matured, and morphed into a much more powerful hybrid. 'Carnivore' was software to help triage the cacophony of data. Vault 7 and 'Umbrage' are logical (some would argue "insidious") growth.

More to follow…