Wednesday April 18th, 2018
"It Is Not A Question of Who Is Right Or Wrong But What Is Right Or Wrong That Counts.
"
--Geoff Metctalf
---
Wo
rld & National
Mike Pompeo secretly met with Kim Jong-un to set up Trump meeting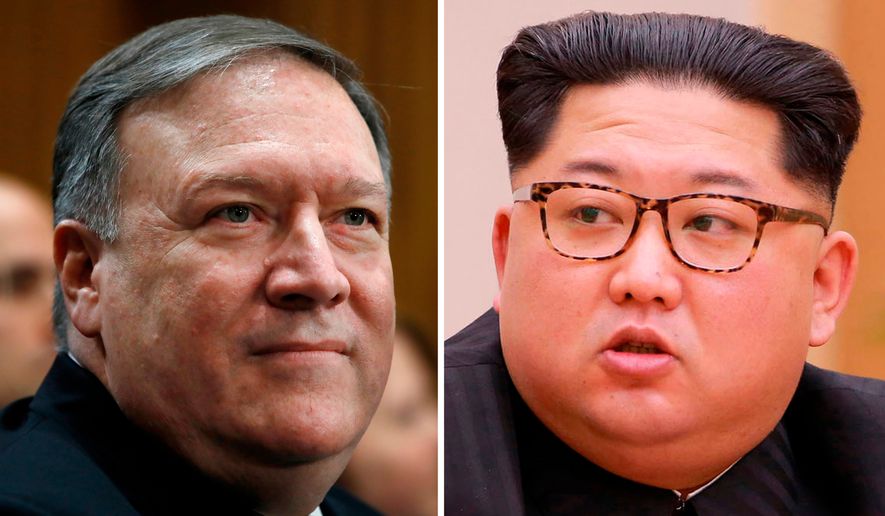 CIA Director Mike Pompeo met secretly with North Korean leader Kim Jong-un in recent weeks to set up a meeting between Mr. Kim and President Trump, two administration officials said Tuesday.
Mr. Pompeo, now the president's nominee for secretary of state, traveled to North Korea over Easter weekend to talk to the reclusive communist leader, The Associated Press confirmed.
Disclosure of the top-secret meeting came after Mr. Trump said the U.S. and North Korea already have had direct talks at "extremely high levels" ahead of his planned summit with Mr. Kim this summer, and that five locations are under consideration.
---
Former FBI special agent pleads guilty to leaking classified national defense information to media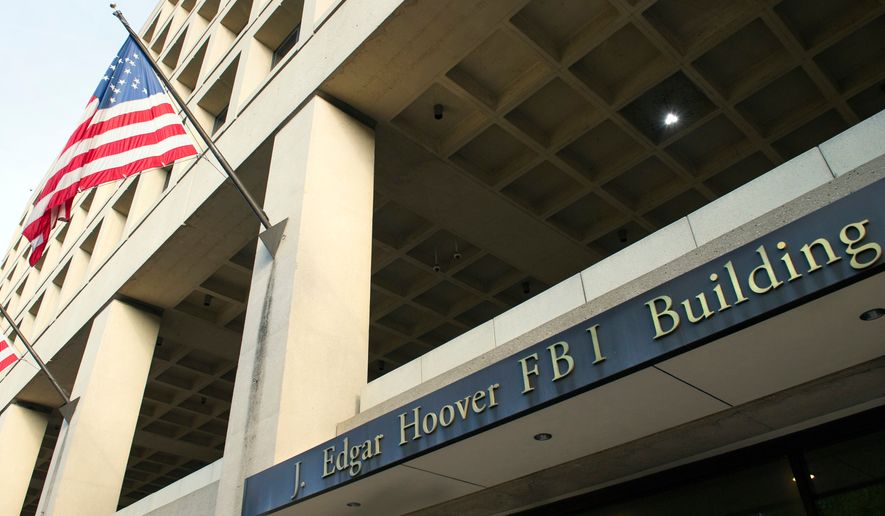 A former FBI agent pleaded guilty Tuesday to leaking classified documents to a news outlet.
Terry J. Albury, 39, admitted to giving The Intercept a national defense document related to online recruitment by a "specific terrorist group," the U.S. Department of Justice said.
He pleaded guilty to one count of making an unauthorized disclosure of national defense information and one count of unlawful retention of national defense information.
Albury could face a maximum of 10 years in prison for each count. However, no sentencing date was immediately set, pending a pre-sentence report.
---
Japan Fears Being Sidelined by Trump on Trade and North Korea
As every Japanese knows, when you travel abroad, you must bring home some "omiyage" — souvenirs.
But after Prime Minister Shinzo Abe's first day visiting President Trump at his Mar-a-Lago estate in Palm Beach, Fla., the Japanese public is wondering whether their leader, embattled at home by influence-peddling scandals, might return to Japan with the diplomatic equivalent of an "All I Got Was This Lousy T-shirt."
When Mr. Trump and Mr. Abe appeared before reporters in Palm Beach on Tuesday, the American president declared that "Japan and ourselves are locked, and we are very unified on the subject of North Korea" and that Japan and the United States "have never been closer than they are right now."
---
As GOP balks, McConnell shuts down bill to protect Mueller
Senate Majority Leader Mitch McConnell on Tuesday thwarted a bipartisan effort to protect special counsel Robert Mueller's job, saying he will not hold a floor vote on the legislation even if it is approved next week in the Senate Judiciary Committee.
McConnell said the bill is unnecessary because President Donald Trump will not fire Mueller.
"We'll not be having this on the floor of the Senate," McConnell said on Fox News.
His comments came amid widespread opposition to the bill among members of his caucus, with several GOP senators saying the bill is unconstitutional. Others said it's simply not good politics to try and tell Trump what to do, likening the legislation to "poking the bear."
---
White House adviser apologizes for saying Haley was confused
The new White House economic adviser apologized Tuesday to U.N. Ambassador Nikki Haley after suggesting she was suffering from "momentary confusion" when she announced over the weekend that new sanctions against Russia were imminent.
Haley had fired back at Larry Kudlow, saying, "With all due respect, I don't get confused."
A White House official said Kudlow, the director of the National Economic Council, called Haley to apologize Tuesday afternoon in an effort to mend fences. The official spoke to The Associated Press on condition of anonymity to describe private discussions.
---
Barbara Bush, wife and mother of presidents, died at 92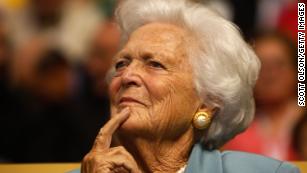 Barbara Pierce Bush, the fiercely loyal wife of one U.S. president and mother of another who was a champion of literacy and admired public figure in her own right, died Tuesday at her west Houston home. She was 92.
Her husband, former President George H.W. Bush, was at her side, having held her hand all day, according to a family statement that described him as "broken-hearted."
Relatives said she died of complications from congestive heart disease and chronic obstructive pulmonary disease, or COPD. With her health in decline, the family said in a statement Sunday that she had decided to forgo additional medical treatment and focus on comfort care. She was surrounded by family in her final days.
---
Projected U.S. debt hike 'stands out' among other advanced economies
Congress' recent moves to cut taxes and and boost spending is helping push the United States to new worldwide heights in terms of debt, according to a report released Wednesday.
The U.S. now has the dubious distinction of being the lone "advanced economy" country out of 35 nations that's projected to have a higher gross debt-to-GDP ratio five years from now, according to the report from the International Monetary Fund.
"For advanced economies, debt ratios will be declining in almost all," Vitor Gaspar, director of the IMF's Fiscal Affairs Department, said in prepared remarks. "But one country stands out as an exception."
---
Supreme Court makes it harder to deport legal immigrants who commit crimes
The Supreme Court on Tuesday created a new deportation "loophole" for legal immigrants, ruling that the federal law mandating removal for those convicted of violent felonies is unconstitutionally "vague."
Administration officials said the 5-4 decision will make it tougher to deport burglars convicted in California and child sex abusers convicted in New Jersey, based on the way those states' laws are written.
President Trump said Congress must quickly step in and pass a new law cleaning up the confusion and making clear the government can oust people for those kinds of offenses.
---
Trump Overruled Mattis on Congressional OK Before Striking Syria
President Donald Trump overruled Defense Secretary James Mattis' advice to get Congressional approval to strike Syria, The New York Times reported.
Trump wanted a rapid response that would correlate well with his strong tweets about Syria earlier in the week, the Times reports.
Mattis was able to earn a compromise from the president by limiting the scope - three targets - of the airstrikes, the Times reports. Mattis worried that a too-aggressive response could run the risk of widening the dispute with Russia over Syria.
---
Southwest Airlines Nightmare Update
Mother-of-two Wells Fargo executive from Albuquerque, 43, is named as woman who was killed after being sucked out of Southwest 737 jet window when engine exploded at 32,000ft
Jennifer Riordan, 43, a mother-of-two from Albuquerque, was returning from a business trip aboard the New York to Dallas flight when the plane's left engine exploded sending shrapnel flying into a window next to her seat.
The banking executive was left hanging half outside the shattered window as fellow passengers desperately scrambled to drag her back inside the aircraft, which was carrying 149 people.
She was rushed to hospital immediately after hero pilot Tammie Jo Shults took the plane into a sharp descent and made an emergency landing at Philadelphia International Airport at 11.27am. Authorities confirm that she later died while seven other people were injured.
Shults, a former Navy fighter pilot and one of the first women to fly an F-18, quickly brought Flight 1380 to land having calmly told Air Traffic Control: 'So we have a part of the aircraft missing.'
ENGINE EXPLODES!




Woman Partially Sucked From Jet When Window Breaks...




HIT WITH SHRAPNEL...




'Blood Everywhere'...




Passengers text goodbyes...




Emergency landing in Philadelphia...




Chaos Streamed on FACEBOOK Live...


'Angels' and training help former fighter pilot save flight...



---
The whining party's scare tactics
For a long time, the Democrats have been successful by scaring people into voting for them. It's a tactic used when you can't persuade people on policy. Americans were recently reminded of the Democrats' usual refrain when House Minority Leader Nancy Pelosi declared President Trump's tax cuts as "Armageddon." Mrs. Pelosi went there, relying on contrived drama, comparing a tax cut to a fight between biblical armies during the end times.
When the Senate GOP was discussing Mr. Trump's health care bill, the Democrats' response? "Hundreds of thousands of people will die," delivered again by Nancy 'We're all gonna die' Pelosi.
Neither of those warnings are serious or true, but the Democrats have no policy answers, so they've decided to rely on existential threats.
---
The Clintons and the rule of law
Former Obama Attorney General Loretta Lynch, in a NBC interview last Monday, reopened a can of worms. In the interview, Ms. Lynch defended her private meeting with Bill Clinton back on June 27, 2016.
At the time, Bill's wife was running for president and under investigation by the FBI. Ms. Lynch strained to, once again, say that meeting was "innocuous." But why on national television? Why now again?
Despite former President Clinton delaying departure for hours to board Ms. Lynch's plane, she indicated he just came aboard her plane and told a "long but charming story." The message for viewers, like what we can assume will be part of James Comey's coming interviews for his book, is pay no attention to facts behind the curtain. Ask no more questions. For goodness sake, or at least for ours, do not appoint a second special counsel to investigate Hillary Clinton.
That "tarmac" meeting should never have happened. In Ms. Lynch's interview, she questions Mr. Comey's testimony from June 17, 2017, that she instructed him after the "tarmac meeting" to refer to Hillary Clinton's investigation as a "matter," not an investigation.
"It is discouraging to think how many people are shocked by honesty and how few by deceit."
-- Noel Coward
(1899-1973) British playwright
---
The Medal of Honor is the highest award for valor in action against an enemy force which can be bestowed upon an individual serving in the Armed Services of the United States.
GeneTrerally presented to its recipient by the President of the United States of America in the name of Congress.
The first award of the Medal of Honor was made March 25, 1863 to Private JACOB PARROTT.The last award of the Medal of Honor was made September 15, 2011 to Sergeant DAKOTA MEYER.
Since then there have been: • 3458 recipients of the Medal of Honor.
• Today there are 85 Living Recipients of the Medal of Honor.
Citation
Captain Humbert R. Versace distinguished himself by extraordinary heroism during the period of 29 October 1963 to 26 September 1965, while serving as S-2 Advisor, Military Assistance Advisory Group, Detachment 52, Ca Mau, Republic of Vietnam. While accompanying a Civilian Irregular Defense Group patrol engaged in combat operations in Thoi Binh District, An Xuyen Province, Captain Versace and the patrol came under sudden and intense mortar, automatic weapons, and small arms fire from elements of a heavily armed enemy battalion. As the battle raged, Captain Versace, although severely wounded in the knee and back by hostile fire, fought valiantly and continued to engage enemy targets. Weakened by his wounds and fatigued by the fierce firefight, Captain Versace stubbornly resisted capture by the over-powering Viet Cong force with the last full measure of his strength and ammunition. Taken prisoner by the Viet Cong, he exemplified the tenets of the Code of Conduct from the time he entered into Prisoner of War status. Captain Versace assumed command of his fellow American soldiers, scorned the enemy's exhaustive interrogation and indoctrination efforts, and made three unsuccessful attempts to escape, despite his weakened condition which was brought about by his wounds and the extreme privation and hardships he was forced to endure. During his captivity, Captain Versace was segregated in an isolated prisoner of war cage, manacled in irons for prolonged periods of time, and placed on extremely reduced ration. The enemy was unable to break his indomitable will, his faith in God, and his trust in the United States of America. Captain Versace, an American fighting man who epitomized the principles of his country and the Code of Conduct, was executed by the Viet Cong on 26 September 1965. Captain Versace's gallant actions in close contact with an enemy force and unyielding courage and bravery while a prisoner of war are in the highest traditions of the military service and reflect the utmost credit upon himself and the United States Army.
---
From the Archives

We Have Met the Enemy…

Geoff Metcalf
"They who can give up essential liberty to obtain a little temporary safety deserve neither liberty nor safety.
--Benjamin Franklin
"The American people must be willing to give up a degree of personal privacy in exchange for safety and security."
--Louis Freeh

In the wake of the clamor over the most recent WikiLeaks data dump, 'Vault 7', 'UMBRAGE', et al, it should be noted this is not really anything new. What we are seeing here is simply the evolution of something that goes back to the late 50s (to the incomplete best knowledge I have).
It is kinda cool to finally see even the New York Times (www.nytimes.com/2017/03/09/opinion/the-truth-about-the-wikileaks-cia-cache.html?_r=0) acknowledging material I was writing about in 1998 (http://www.wnd.com/1998/04/6108/ ).
In April of 1998 I wrote "Privacy has become an anachronism." I was commenting on "a massive system designed to intercept all your e-mail, fax traffic and more." I was explaining 'Echelon', the illegitimate offspring of a UKUSA treaty (https://www.nationalarchives.gov.uk/ukusa/ ) signed by the United States, United Kingdom, Canada, Australia and New Zealand. Its purpose was, and is, to have a vast global intelligence monster, which allegedly shares common goals. The system was so "efficient" that reportedly National Security Agency folk from Fort Meade could work from Menwith Hill in England to intercept local communications without either nation having to burden themselves with the formality of seeking approval (a court order) or disclosing the operation. And this was all pre-9/11 and pre-the anti-constitutional 'Patriot Act'.
https://www.washingtontimes.com/news/2018/mar/15/hyperloop-a-new-transportation-technology-offers-s/
It is illegal (without a Judge's signed permission) for the United States to spy on its citizens … kinda. The laws have long been circumvented by a mutual pact among five nations. Under the terms of UKUSA agreement, Britain spies on Americans and America spies on British citizens, and then the two conspirators trade data. A classic technical finesse. It is legal, but the intent to evade the spirit is inescapable.
I often fictionalized the genesis of 'Echelon' as an informal meeting of a group of post war American and British intelligence types drinking in some remote rustic bar. An imagined CIA type complains to his MI6 buddy about the hassles of US laws preventing US intelligence from surveillance of bad guys, and the Brit echoes the same complaint.
"Hey wait a moment mate," says Nigel, the make-believe MI6 guy, "I can spy on your guys and you can spy on our bad players…why don't we just come up with a mechanism whereby we spy on your villains, you spy on our villains, and we just 'share' the intel?"
This system was called ECHELON, and has been kicking around in some form longer than most of you. The result of the UKUSA treaty signed by the United States, United Kingdom, Canada, Australia and New Zealand was, and is, to have a vast global intelligence monster which allegedly shares common goals.
The London Telegraph reported in December of 1997 that the Civil liberties Committee of the European Parliament had officially confirmed the existence and purpose of ECHELON. "A global electronic spy network that can eavesdrop on every telephone, e-mail and telex communication around the world will be officially acknowledged for the first time in a European Commission report. …"
The report noted: "Within Europe all e-mail, telephone and fax communications are routinely intercepted by the United States National Security Agency, transferring all target information from the European mainland via the strategic hub of London, then by satellite to Fort Meade in Maryland via the crucial hub at Menwith Hill, in the North York moors in the UK.
"The ECHELON system forms part of the UKUSA system but unlike many of the electronic spy systems developed during the Cold War, ECHELON was designed primarily for non-military targets: governments, organizations and businesses in virtually every country."
An interesting sidebar appeared in the International Herald Tribune under the headline, "Big Corporate Brother: It Knows More About You Than You Think." The story details Acxiom Corp, which was a humongous information service hidden in the Ozark foothills. Twenty-four hours a day, Acxiom electronically gathered and sorts all kinds of data about 196 million Americans. Credit card transactions and magazine subscriptions, telephone numbers, real estate records, automotive data, hunting, business and fishing licenses, consumer surveys and demographic detail that would make a marketing department's research manager salivate. This relatively new (legal) enterprise was known as "data warehousing" or "data-mining", and it underscores the cruel reality that the fiction of personal privacy has become obsolete. Technology's ability to collect and analyze data has made privacy a quaint albeit interesting dinosaur.
The Tribune reported that "Axciom can often determine whether an American owns a dog or cat, enjoys camping or gourmet cooking, reads the Bible or lots of other books. It can often pinpoint an American's occupation, car and favorite vacations. By analyzing the equivalent of billions of pages of data, it often projects for its customers who should be offered a credit card or who is likely to buy a computer."
Most of this information is from y 1998 piece. Echelon has developed, matured, and morphed into a much more powerful hybrid. 'Carnivore' was software to help triage the cacophony of data. Vault 7 and 'Umbrage' are logical (some would argue "insidious") growth.
More to follow…