"It Is Not A Question of Who Is Right Or Wrong But What Is Right Or Wrong That Counts.

"

--Geoff Metcalf
Providing an on line Triage of the news since 1998
My son has narrated the last book I wrote.
Please consider listening to it and encouraging others to do so too.
(Click on Cover)
Wo
rld & Nation
China, Russia disparage Summit for Democracy as Biden gathers 120 world leaders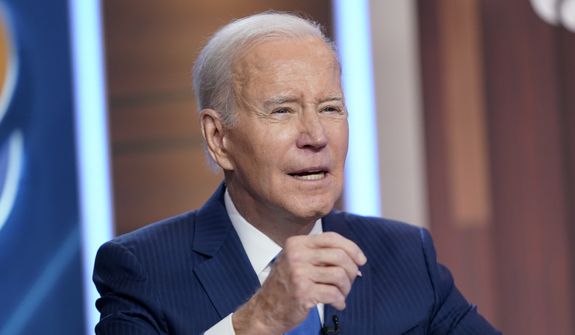 China is seizing on the Biden administration's Summit for Democracy as an opening to ramp up its anti-American propaganda and push its alternative vision for a new world order, dismissing the gathering in Washington this week as a "farce" that enhances U.S. efforts to "interfere in other countries' internal affairs."
The second edition of one of President Biden's signature foreign policy initiatives is also putting global bloc divisions on vivid display. The Chinese Foreign Ministry's charges demonstrate Beijing's rising frustration and concern about a gathering that administration officials say is about supporting democracies at a time when authoritarianism is rising around the world.
On Wednesday morning, Mr. Biden told the 120 invited world leaders attending in person and virtually that his administration was setting aside $690 million to bolster democracy programs around the globe. The funding will be used to support free and independent media, combat corruption, bolster human rights, advance technology that improves democracy and support better election processes, U.S. officials said.
---
Russia arrests Wall Street Journal reporter on spying charge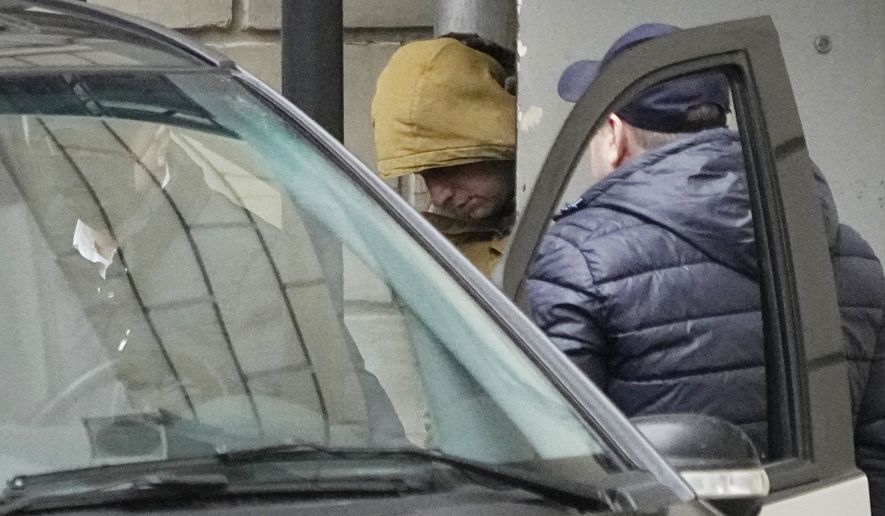 Wall Street Journal reporter Evan Gershkovich is escorted by officers from the Lefortovsky court to a bus, in Moscow, Russia, Thursday, March 30, 2023. Russia's top security agency says an American reporter for the Wall Street Journal has been arrested on espionage charges. The Federal Security Service said Thursday that Evan Gershkovich was detained in the Ural Mountains city of Yekaterinburg while allegedly trying to obtain classified information. (AP Photo/Alexander Zemlianichenko)
Russia's security service arrested an American reporter for The Wall Street Journal on espionage charges, the first time a U.S. correspondent has been detained on spying accusations since the Cold War. The newspaper denied the allegations and demanded his release.
Evan Gershkovich was detained in the city of Yekaterinburg while allegedly trying to obtain classified information, the Federal Security Service, known by the acronym FSB, said Thursday.
The service, which is the top domestic security agency and main successor to the Soviet-era KGB, alleged that Gershkovich "was acting on instructions from the American side to collect information about the activities of one of the enterprises of the Russian military-industrial complex that constitutes a state secret."
---
NSA director tells Congress he's worried about TikTok: 'A platform for surveillance'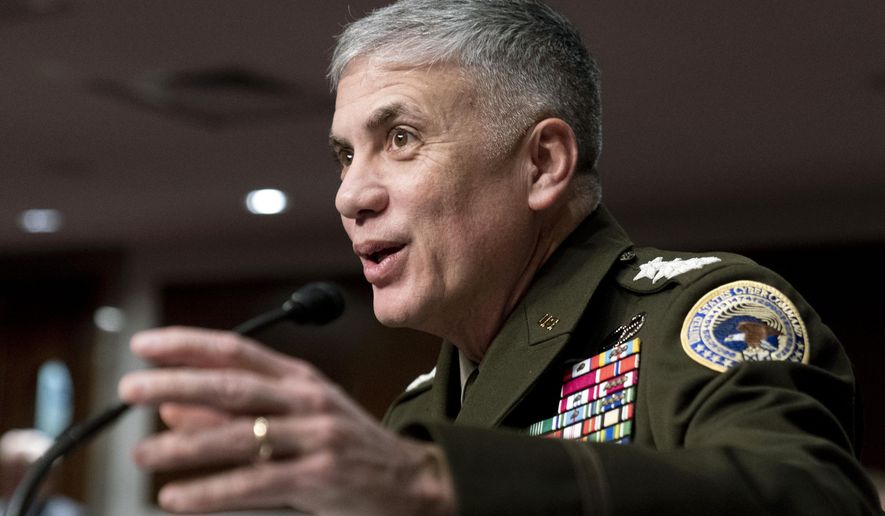 The leader of U.S. Cyber Command and the National Security Agency expressed concerns about TikTok and told lawmakers on Thursday that the U.S. needs a policy to prevent foreign powers from using tech platforms to snoop on Americans.
Army Gen. Paul Nakasone told the House Armed Services Committee that he views China-based TikTok as a different type of data security threat than U.S. social media companies.
"If you consider one-third of the adult population receives their news from this app, one-sixth of our children are saying they're constantly on this app, if you consider that there's 150 million people every single day that are obviously touching this app, this provides a foreign nation a platform for information operations, a platform for surveillance, and a concern we have with regards to who controls that data," Gen. Nakasone said at Thursday's hearing.
U.S. policymakers have said that TikTok's China-founded parent company ByteDance poses a national security risk because of China's policy of forcing companies to cooperate with the communist government.
---
Nine fatalities after 2 Army helicopters crash in Kentucky
Nine soldiers died following a late Wednesday crash of two Army helicopters that were training near Fort Campbell along the Tennessee border, the fort's spokesperson confirmed Thursday morning.
The Army said two HH-60 Blackhawk helicopters crashed about 10 p.m. Wednesday in Trigg County, Kentucky. It happened near Fort Campbell, home of the 101st Airborne Division, during what officials called a "routine training mission."
"Right now our focus is on the Soldiers and their families who were involved," according to a statement from Fort Campbell.
---
Trump Grand Jury Off for Weeks Due to Planned Break
The grand jury hearing evidence in Manhattan Attorney General Alvin Bragg's investigation into Donald Trump over an alleged hush money payment to porn actress Stormy Daniels is on a planned break for weeks, pushing back a potential indictment of the former president, reports Politico.
The New York grand jury will not reconvene on the matter until after the April Easter holiday, a law enforcement source told Reuters. Catholics mark Easter on April 9.
The hiatus was previously scheduled. The group, which typically meets Mondays, Wednesdays, and Thursdays, heard testimony in the Trump case Monday but is not expected to meet Wednesday and is set to examine evidence in a separate matter Thursday, according to the report.
---
Fiery Train Derailment Forces Evacuations in Minnesota City
A train hauling ethanol and corn syrup derailed and caught fire in Minnesota early Thursday and nearby residents were ordered to evacuate their homes, authorities said.
The BNSF train derailed in the town of Raymond, roughly 100 miles (161 kilometers) west of Minneapolis, about 1 a.m., according to a statement from Kandiyohi County Sheriff Eric Tollefson.
The train "had numerous rail cars derail" and several caught fire, Tollefson said. Homes in an area 1/2 mile (0.8 kilometers) around the site were evacuated, according to Tollefson, and residents were taken to a shelter in nearby Prinsburg.
---
Proposed costs of reparations keep rising, with doubts about legality of race-based payments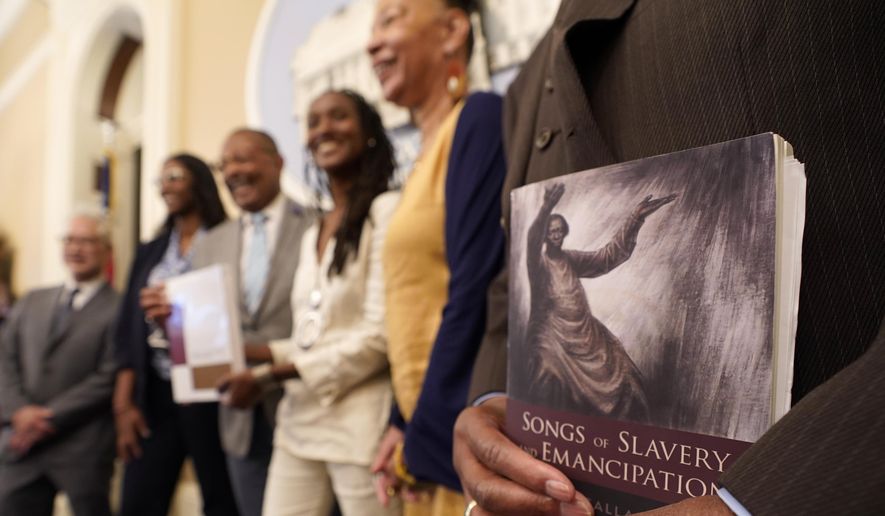 A California task force is on track to recommend a reparations package worth as much as $800 billion to compensate Black residents, but whether such a payout would pass judicial muster is another question.
Legal experts warn that any plan to write checks to vast numbers of Black Californians for the economic harms of slavery would run into a host of hurdles, including the Constitution's equal protection clause.
Figures under discussion by economists working with the California panel include $246 billion to compensate those who lived in communities with aggressive policing and prosecution during the "war on drugs" from 1970 to 2000, according to an Associated Press analysis.
---
Biden Politicizes Guns Without Knowing Facts
Sen. Ted Budd, R-N.C., told Newsmax on Wednesday that President Joe Biden's rhetoric regarding Congress enacting more gun restrictions in the wake of the mass shooting at a private Christian school in Nashville, Tennessee, is off base.
On Monday, 28-year-old Audrey Hale killed six people, including three 9-year-olds, at a school in Nashville, Tennessee, before being killed in a shootout with police. Police said Hale, who transitioned from female to male, legally purchased seven firearms in the Nashville area. Biden addressed the issue Tuesday during a visit to Durham, North Carolina.
"I'm a Second Amendment guy. I have two shotguns. My sons have shotguns. You know, but our states — you know, everybody thinks somehow the Second Amendment is absolute," Biden said. "You're not allowed to go out and own ... an automatic weapon. You're not allowed to own a machine gun. You're not allowed to own a flamethrower. You're not allowed to own so many other things."
But Budd said the issue shouldn't be about firearms but about the people who use them.
---
White House dodges question on whether 'assault weapons' ban will lead to 'confiscation'
White House press secretary Karine Jean-Pierre dodged a question Wednesday on whether President Biden's proposed "assault weapons" ban will lead to the confiscation of millions of semi-automatic rifles from law-abiding Americans.
Biden on Tuesday renewed his call for an "assault weapons" ban, claiming there is a "moral price to pay for inaction" by Republican lawmakers who oppose such a measure after a 28-year-old transgender former student allegedly gunned down three 9-year-olds and three adults at a Christian private school in Nashville, Tennessee, on Monday.
Jean-Pierre was asked during her daily press briefing whether the president supported "not just banning the sale and the manufacture of semi-automatic weapons, but further than that, confiscation."
"Let me just be very clear," the press secretary responded. "What we're talking about, AR15s, this assault weapons ban, they are weapons of war, and they not be on the streets across the country in our communities. They should not be in schools. They should not be in grocery stores. They should not be in churches. That's what the president believes, and he has done more than any other president the first two years on the executive order."
---
Joe Biden Said on Tape He Wanted to Increase Social Security Age
President Joe Biden on Record to Change Social Security Too: It's a long-held rule in politics: don't mess with Social Security and Medicare.
But an unlikely source has found that Biden himself, as a U.S. Senator in the 1980s, wanted to make changes to the age when future recipients of Social Security could retire.
In an interesting investigation by left-leaning CNN, the network found that Biden has for months repeatedly accused the Republicans of wanting the programs to "sunset" or end. That's what the president said during his 2023 State of the Union speech. Senator Joe Biden speaking on the Senate floor in 1987. Joe Biden, at that time, called for tinkering with Social Security.
"The year 2010, we are going to change the retirement age to Social Security. You cannot retire at age 65, you must be 65 and years and three months old. In the year 2012, 65 and 6 months. Literally raise incrementally the retirement age…to reach a retirement age between 68 and 70."
---
Inspector general dings DHS over money spent on migrant welcome program
Homeland Security misspent money on its program to pay local nonprofits to welcome illegal immigrants caught and released into the country, according to an inspector general's report that dinged the department for failing to oversee how the money was spent.
The inspector general said more than 50% of the funds it studied may have been spent improperly.
Known as the humanitarian relief program of the Emergency Food and Shelter Program, the money is paid to nonprofits to conduct COVID testing, provide bus or plane tickets for migrants to go from the border to destinations in the U.S., and assist them with housing and other needs once they arrive.
---
Trump's antics could get him locked up at Manhattan arraignment
After processing what he heard on cable television, former President Donald Trump publicly announced two weeks ago that on Tuesday, March 21, he would be arrested by the New York Police Department. That day came and went with no arrest.
Mr. Trump is the subject of four criminal investigations: one by the Manhattan district attorney for campaign finance fraud; one by the Fulton County, Georgia, district attorney for conspiracy to subvert an election; and two by the feds, one for conspiracy to subvert a congressional function on Jan. 6, 2021, and the other for retention of national defense secrets at his Florida home and obstruction of justice by hiding the secrets.
The case currently getting media attention is the one in Manhattan. It is also getting Mr. Trump's attention, as he has threatened and predicted "death and destruction" if he is indicted. Along with that prediction, he posted photos that depicted himself about to strike Alvin Bragg, the New York district attorney, with a baseball bat.
---
Don't Forfeit US Sovereignty to Reset Federal Reserve System
As we connect the dots and put together the puzzle of what's going on globally, and here at home, we must first take ourselves out of denial, overcome the normalcy bias, and recognize that everything is different now than it has been at any previous time in history.
A very real war is being waged to destroy the United States from within, not from a foreign invasion firing bullets, missiles, and other weaponry.
In the crosshairs is the U.S. Constitution and the people's rights and freedoms which it protects. There are also external actors in this war against the U.S. that include Russia and Iran.
---
" It is discouraging to think how many people are shocked by honesty and how few by deceit."

-- Noel Coward

(1899-1973) British playwright

---

THOMAS JEROME HUDNER JR.

RANK: LIEUTENANT, J.G.

CONFLICT/ERA: KOREAN WAR

MILITARY SERVICE BRANCH: U.S. NAVY

MEDAL OF HONOR ACTION DATE: DECEMBER 4, 1950

MEDAL OF HONOR ACTION PLACE: CHOSIN RESERVOIR, KOREA

For conspicuous gallantry and intrepidity at the risk of his life above and beyond the call of duty as a pilot in Fighter Squadron 32, while attempting to rescue a squadron mate whose plane, struck by antiaircraft fire and trailing smoke, was forced down behind enemy lines. Quickly maneuvering to circle the downed pilot and protect him from enemy troops infesting the area, Lt. (j.g.) Hudner risked his life to save the injured flier who was trapped alive in the burning wreckage. Fully aware of the extreme danger in landing on the rough mountainous terrain, and the scant hope of escape or survival in subzero temperature, he put his plane down skillfully in a deliberate wheels-up landing in the presence of enemy troops. With his bare hands, he packed the fuselage with snow to keep the flames away from the pilot and struggled to pull him free. Unsuccessful in this he returned to his crashed aircraft and radioed other airborne planes, requesting that a helicopter be dispatched with an ax and fire extinguisher. He then remained on the spot despite the continuing danger from enemy action and, with the assistance of the rescue pilot, renewed a desperate but unavailing battle against time, cold, and flames. Lt. (j.g.) Hudner's exceptionally valiant action and selfless devotion to a shipmate sustain and enhance the highest traditions of the U.S. Naval Service.

---

From the Archive....

TO KILL OR FEED A MOCKINGBIRD

By Geoff Metcalf

July 29, 2002

Two mutually exclusive and under reported stories have been troubling me.

* The apparent penchant for political operatives to leak classified information that jeopardizes national security.

* The generational control of information dissemination by powerful controllers.

So we have another 'Catch-22'.

The complicity of the mainstream media to spin, cover, and obfuscate government abuse of power under the color of authority was not unique to the Clinton administration. It may have been more ubiquitous, and at times even clumsy, but it was not unique.

It has been reported that in June 1991 David Rockefeller allegedly told a Bilderberg meeting in Baden Baden German, "We are grateful to the Washington Post, the New York Times, Time Magazine and other great publications whose directors have attended our meetings and respected their promises of discretion for almost forty years." He went on to explain: "It would have been impossible for us to develop our plan for the world if we had been subjected to the lights of publicity during those years. But, the world is more sophisticated and prepared to march towards a world government. The supernational sovereignty of an intellectual elite and world bankers is surely preferable to the national autodetermination practiced in past centuries."

Some argue that quote is apocryphal urban legend. However, although I have never been able to find three corroborating independent sources for it, it IS consistent in content and tone with other Bilderberg quotes I HAVE been able to confirm.

"If we had been subjected to the light of publicity…." Indicates the one world, globalist, wannabe controllers were/are successful in managing the message.

Operation 'Mockingbird' was a program supposedly conceived by a brilliant Machiavellian State Department official, Frank Wisner. Wisner selected Philip Graham, then publisher of the Washington Post to manage the program. According to Deborah Davis, author of 'Katharine the Great', "By the early 1950s, Wisner 'owned' respected members of the New York Times, Newsweek, CBS and other communications vehicles, plus stringers, four to six hundred in all, according to a former CIA analyst."

Over twenty five major newspapers and wire services became willing house organs for the CIA media manipulation.

Investigators digging into MOCKINGBIRD have been flabbergasted to discover FOIA documents in which agents boast (in CIA office memos) of pride in having placed "important assets" inside every major news publication in the country.

I know, this is the stuff of Ludlum novels conspiracy wackos, but not until 1982 did the 'Company' finally concede that reporters on the CIA payroll have been case officers to field agents.

I have too often observed, "Some people don't like to be confused with facts that contradict their preconceived opinions." I have also noted (and struggle to maintain) "It is not WHO is right or wrong…but WHAT is right or wrong."

Anyone with almost 'any' military experience has no doubt seen the once ubiquitous posters cautioning "Loose Lips Sink Ships". It is a left over phrase from WWII and among "lessons learned".

In the complex world of intelligence loose lips can and have cost lives.

Once upon a time, not so long ago, Senator Patrick Leahy (currently the Senate Judiciary committee's lead obstructionist) used to be the Vice Chairman of the Senate Intelligence Committee in the mid 80s. Leahy allegedly 'inadvertently' exposed a top-secret intercept of Egypt's President Hosni Mubarak that led to the capture of the Achille Lauro terrorists. That supposed slip of the tongue "cost the life of at least one Egyptian operative." http://www.newsmax.com/showinside.shtml?a=2001/1/31/85757

Loose Lip Leahy was forced to resign in disgrace 14 years ago in the wake of having to acknowledge he leaked secret intelligence to the press. However today he lords his power over the Senate Judiciary committee. Congress' institutional memory must be as short as some of Jennifer Flowers former paramours.

In our contemporary environment in which whistleblowers have become in many cases heroes it is important to make the distinctions between the appropriateness of corporate and political whistleblowers and the idiot or miscreant who leaks information with genuine national security implications.

Currently the FBI is investigating national security leaks from specifically the House and Senate Select Intelligence committees. This is serious stuff.

Defenders of the indefensible will argue it is a political witch-hunt by politicians in a heavy C.Y.A. mode. That is not true but a convenient political spin job.

Sure it is true the white house is p.o.-ed over media reports that the National Security Agency had received but not acted on two early warning messages to 9/11. Dick Cheney reportedly went ballistic and ripped congressional leaders. Both House and Senate Select Intelligence committees asked the Attorney General to conduct an investigation (and no doubt quietly prayed it would be botched).

Justice said in a statement, "…the appropriate department officials will expeditiously review this matter and take any appropriate action." Not if congress has anything to say about it. Don't expect anything fast. Remember Leahy resigned in disgrace 14 years ago and today has the chutzpah to pontificate ad nauseum to the Judiciary committee and stall any and all Bush judicial appointments.

More on Operation Mockingbird

http://www.whatreallyhappened.com/RANCHO/POLITICS/


MOCK/mockingbird.html

http://www.grandconspiracy.com/library.html#operation

© 2002 Geoff Metcalf - All Rights Reserved

Geoff is a veteran media performer. He has had an eclectic professional background covering a wide spectrum of radio, television, magazine, and newspapers. A former Green Beret and retired Army officer he is in great demand as a speaker. Metcalf has hosted his radio talk show on the ABC/Disney owned and operated KSFO and in worldwide syndication. www.geoffmetcalf.com