"It Is Not A Question of Who Is Right Or Wrong But What Is Right Or Wrong That Counts.

"

--Geoff Metcalf
Wo

rld & National
Boycott bluster over pro-life 'heartbeat' abortion bills fails to spark action
Filmmaker Ron Howard was as appalled as the next Hollywood celebrity about Georgia's newly signed fetal heartbeat law, but he won't relocate the shooting of "Hillbilly Elegy," slated to begin next month.
Instead, he and his Imagine Entertainment partner, Brian Grazer, said they would boycott Georgia as a production center if the law takes effect as scheduled in January — in other words, after filming of the Netflix movie starring Amy Adams will have wrapped up.
"We felt we could not abandon the hundreds of women, and men, whose means of support depend on this production," they said in a statement to The Hollywood Reporter. "We see Gov. [Brian] Kemp's bill as a direct attack on women's rights, and we will be making a donation to the ACLU to support their battle against this oppressive legislation."
---
Homeland Security reverses course on plan to ship illegal immigrants across the nation
Plans to ease overwhelmed border reversed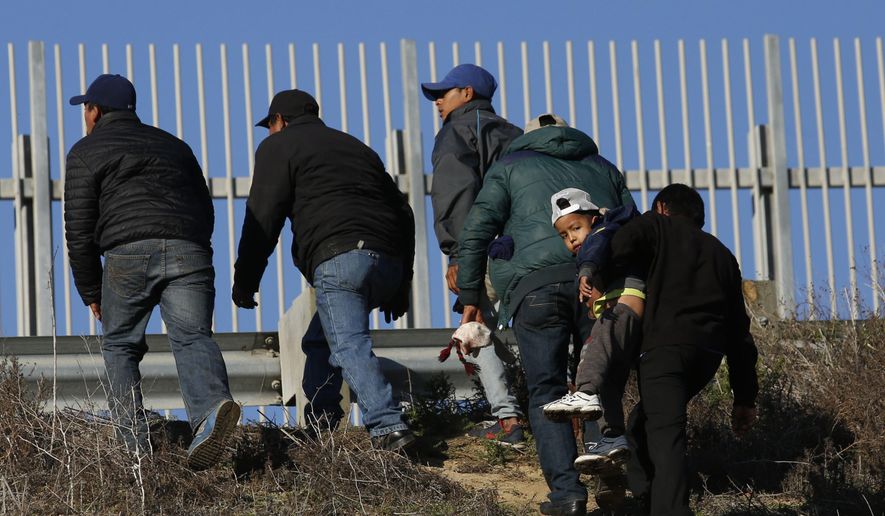 The Homeland Security Department has ruled out shipping illegal immigrants from the overwhelmed border to other locations such as Buffalo and Florida to be processed and released, the acting secretary said Sunday.
Kevin McAleenan said the department had been considering it but decided it makes more sense to continue to try to process and release them at the border, rather than spread the pain to other communities who so far have been immune to the border crisis.
That was a reversal from Friday, when a border official told reporters they were, in fact, looking "across the entire nation" for places to ship the migrants for processing.
---
Rocket attack targets U.S. Embassy in Iraq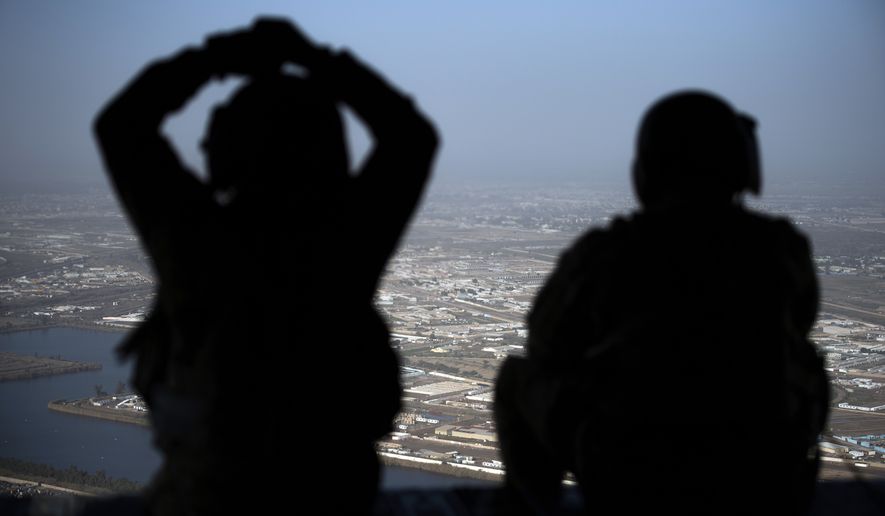 The U.S. Embassy in Baghdad was the target of a rocket attack late Sunday, days after the Trump White House ordered American diplomatic personnel to pull out of the country.
Iraqi military officials confirmed Sunday a single Katyusha rocket landed near the parade grounds inside the heavily-fortified Green Zone in the Iraqi capital, which is home to the U.S. embassy as well as the main headquarters for the American-led coalition battling the Islamic State.
But eyewitnesses claim a second rocket also landed inside the Green Zone, according to unconfirmed reports.
---
Trump: NY Times Report on Deutsche Bank Transactions 'Phony'
President Donald Trump on Monday rejected a New York Times report that raised questions about multiple Deutsche Bank transactions involving entities controlled by him and his son-in-law Jared Kushner.
Trump, in a series of tweets, denied the allegations in early morning tweets, saying he had so much money as a businessman that he did not need banks. He also denied that any of his cash came from Russia.
The Times reported that Deutsche Bank anti-money laundering specialists recommended that multiple transactions associated with Trump and his son-in-law, Jared Kushner, be flagged to federal authorities.
Bank executives rejected that advice.
---

Commencement speaker Mike Pence gets standing ovation after student walkout

Dozens of graduates and faculty have protested the selection of Vice President Mike Pence as the commencement speaker at Taylor University in Indiana by walking out moments before his introduction.

The Indianapolis Star reports the protesters in caps and gowns rose and quietly walked down the aisle and out of the auditorium in the Kesler Student Activities Center at the university in Upland, Indiana.

The protest was planned and discussed prior to Saturday's ceremony. Some faculty and students at the nondenominational Christian liberal arts school debated the appropriateness of the former Indiana governor at the commencement ceremony.

Most of Taylor's graduating class did not leave. Pence received a standing ovation.


---
Graduation speaker pledges to pay off Morehouse College class of 2019 student debt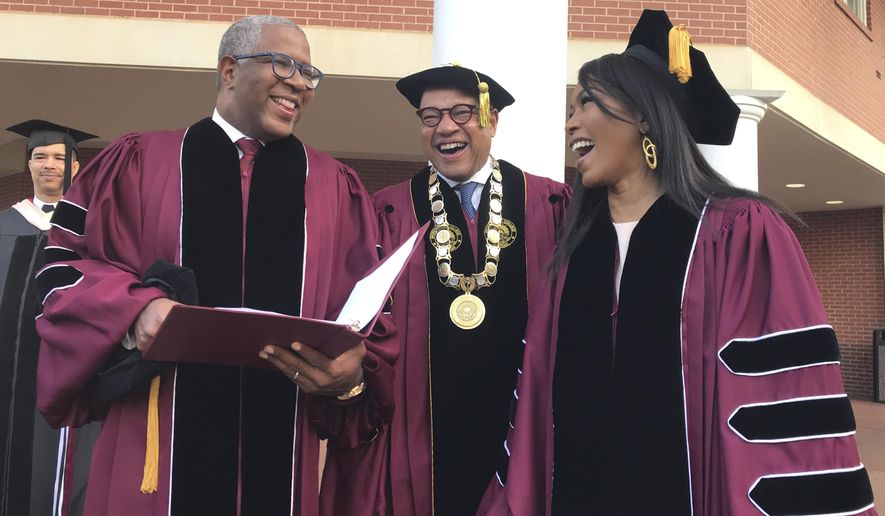 A billionaire technology investor and philanthropist says he will provide grants to wipe out the student debt of the entire graduating class at Morehouse College - an estimated $40 million.
Robert F. Smith, this year's commencement speaker, made the announcement Sunday morning while addressing nearly 400 graduating seniors of the all-male historically black college in Atlanta. Smith is the Founder and CEO of Vista Equity Partners, a private equity firm that invests in software, data, and technology-driven companies.
"On behalf of the eight generations of my family that have been in this country, we're gonna put a little fuel in your bus," Smith told the graduates. "This is my class, 2019. And my family is making a grant to eliminate their student loans."
The announcement elicited stunned looks from faculty and students alike, before the graduates broke into the biggest cheers of the morning. Morehouse said it is the single largest gift to the college.
---
Ford to eliminate 7,000 jobs, or 10% of workforce, by end August
Ford Motor Co. F, -0.29% is planning to eliminate 7,000 salaried jobs around the world by the end of August as part of its Smart Redesign program, according to an email sent to employees that was published by Automotive News.
That will cut its workforce by 10% and help it save about $600 million a year, said the email. Notifications will be sent to North American workers on Tuesday, while restructuring work continues in Europe, China, South America and International Markets Group. The moves will reduce the company's management structure by close to 20%, said the email. "We also made significant progress in eliminating bureaucracy, speeding up decision making and driving empowerment as part of this redesign," it said. Ford shares rose 0.8% premarket, but are down 9.2% in the last 12 months, while the S&P 500 SPX, -0.34% has gained 5.4%.
---
Chess Legend Kasparov: No 'Political Will' to Fight 'Cyber Cold War'
World powers are already in "some sort of cyber Cold War," and western nations should stop offering "futile compromises" to Russia and China on matters such as election interference, chess legend Garry Kasparov says.
"Right now we are in some sort of cyber Cold War, and deterrence is the only response," Kasparov told reporters in Paris last week, reports CNBC. "It seems like there's no political will to make such a strong statement."
Kasparov, who won one match and lost a second to IBM's Deep Blue supercomputer in the late 1990s, had been asked about the possibility of artificial intelligence being used in cyber attacks.
---
Admiral James Stavridis: Overpowered Iran Will Ultimately Back Down
Although the United States is in a dangerous standoff with Iran, ultimately Tehran will back down and not go to war, former Supreme Allied Commander at NATO James Stavridis said on Sunday.
Speaking with host John Catsimatidis on his "The Cats Roundtable" radio show on AM 970, the retired United States Navy admiral said "We're in a kind of dangerous place right now, because of escalation on both sides."
Stavridis said that Iran, which has troops and militia under its control stretched out over a wide part of the Mideast, threatens both Israel and Arab allies and has heightened tensions by attacking four tankers in the Persian Gulf, as well as Saudi pipelines.
---
U.S., China bicker over 'extravagant expectations' on trade deal
China accused the United States on Monday of harboring "extravagant expectations" for a trade deal, underlining the gulf between the two sides as U.S. action against China's technology giant Huawei began hitting the global tech sector.
Adding to tensions, the U.S. military said one of its warships sailed near the disputed Scarborough Shoal claimed by China in the South China Sea on Sunday, the latest in a series of "freedom of navigation operations" to anger Beijing.
Alphabet Inc's Google has also suspended business with China's Huawei Technologies Co Ltd that requires the transfer of hardware, software and technical services, except those publicly available via open source licensing, a source familiar with the matter told Reuters on Sunday.
---
Iraqi Shiite figures warn US-Iran war could 'burn' Iraq
Leading Iraqi Shiite figures warned Monday against attempts to pull their country into a war between the U.S. and Iran, saying it would turn Iraq into a battlefield yet again, just as it is on the path to recovery.
The warning came hours after a rocket slammed into Baghdad's heavily fortified Green Zone, landing less than a mile from the sprawling U.S. Embassy. No injuries were reported and no group immediately claimed the Sunday night attack.
Shortly after, President Donald Trump tweeted a warning to Iran not to threaten the United States or it will face its "official end."
---
Seoul a rebuke to U.S. Democrats' love of socialism on display in North Korea
Here in this ancient city, political leaders must grapple with a lot of sobering matters.
For starters, how on Earth does a country smaller than the state of Virginia feed more than 50 million people every day? The metropolitan area of this capital city has more than 25 million people crammed peacefully together at twice the density of New York City.
How does a country this crowded boast the most free and open press in all of Asia? How does it peacefully maintain such impeccable religious freedoms?
---
Biden's campaign begins not with a bang, but a whimper
And to think I was worried. Having lingered too long over a cheesesteak lunch, I feared being late for former Vice President Joseph R. Biden's big kickoff rally here Saturday, forced to watch the event at the Eakins Oval from a mile or so away. But despite showing up at about 12:58 p.m., two minutes before the festivities were set to begin, I easily waltzed right up to the front of the thin crowd, a mere 20 feet or so from the lectern from which Mr. Biden would deliver his remarks.
A Barack Obama or Donald Trump rally this was not: Despite being held in the heart of a big, Democratic city on a picture perfect Saturday afternoon, the crowd could not have totaled more than a few thousand. The organizers were obviously expecting the light loads, as the bay of television cameras set up to capture the event was brought in close to the stage. At least that way, the small area in front of the stage looked full of Biden fans to the TV viewers at home.
The organizers were less successful in their choice of the cascade of opening acts that took to the stage before the former vice president's arrival. A pastor gave a benediction; a young girl led the crowd in a rote Pledge of Allegiance; a local singer tried gamely, if not altogether successfully, to hit the low notes on "The Star-Spangled Banner." Sadder was the gospel choir that fell prey to incompetent technical organization: While they were belting out a song, some technical genius simultaneously played a different song over the loudspeakers. To their credit, the choir pretended not to notice except to sing a little louder.
---
---
"It is discouraging to think how many people are shocked by honesty and how few by deceit."

-- Noel Coward

(1899-1973) British playwright

---

The Medal of Honor is the highest award for valor in action against an enemy force which can be bestowed upon an individual serving in the Armed Services of the United States.

GeneTrerally presented to its recipient by the President of the United States of America in the name of Congress.

The first award of the Medal of Honor was made March 25, 1863 to Private JACOB PARROTT.The last award of the Medal of Honor was made September 15, 2011 to Sergeant DAKOTA MEYER.

Since then there have been: • 3458 recipients of the Medal of Honor.

• Today there are 85 Living Recipients of the Medal of Honor.

Citation


Captain Humbert R. Versace distinguished himself by extraordinary heroism during the period of 29 October 1963 to 26 September 1965, while serving as S-2 Advisor, Military Assistance Advisory Group, Detachment 52, Ca Mau, Republic of Vietnam. While accompanying a Civilian Irregular Defense Group patrol engaged in combat operations in Thoi Binh District, An Xuyen Province, Captain Versace and the patrol came under sudden and intense mortar, automatic weapons, and small arms fire from elements of a heavily armed enemy battalion. As the battle raged, Captain Versace, although severely wounded in the knee and back by hostile fire, fought valiantly and continued to engage enemy targets. Weakened by his wounds and fatigued by the fierce firefight, Captain Versace stubbornly resisted capture by the over-powering Viet Cong force with the last full measure of his strength and ammunition. Taken prisoner by the Viet Cong, he exemplified the tenets of the Code of Conduct from the time he entered into Prisoner of War status. Captain Versace assumed command of his fellow American soldiers, scorned the enemy's exhaustive interrogation and indoctrination efforts, and made three unsuccessful attempts to escape, despite his weakened condition which was brought about by his wounds and the extreme privation and hardships he was forced to endure. During his captivity, Captain Versace was segregated in an isolated prisoner of war cage, manacled in irons for prolonged periods of time, and placed on extremely reduced ration. The enemy was unable to break his indomitable will, his faith in God, and his trust in the United States of America. Captain Versace, an American fighting man who epitomized the principles of his country and the Code of Conduct, was executed by the Viet Cong on 26 September 1965. Captain Versace's gallant actions in close contact with an enemy force and unyielding courage and bravery while a prisoner of war are in the highest traditions of the military service and reflect the utmost credit upon himself and the United States Army.

---

From the Archives

We Have Met the Enemy…
Geoff Metcalf


"They who can give up essential liberty to obtain a little temporary safety deserve neither liberty nor safety.
--Benjamin Franklin
"The American people must be willing to give up a degree of personal privacy in exchange for safety and security."
--Louis Freeh


In the wake of the clamor over the most recent WikiLeaks data dump, 'Vault 7', 'UMBRAGE', et al, it should be noted this is not really anything new. What we are seeing here is simply the evolution of something that goes back to the late 50s (to the incomplete best knowledge I have).

It is kinda cool to finally see even

The New York Times

acknowledging material

I was writing about in 1998

.

In April of 1998 I wrote "Privacy has become an anachronism." I was commenting on "a massive system designed to intercept all your e-mail, fax traffic and more." I was explaining 'Echelon', the illegitimate offspring of a

UKUSA Treaty

signed by the United States, United Kingdom, Canada, Australia and New Zealand. Its purpose was, and is, to have a vast global intelligence monster, which allegedly shares common goals. The system was so "efficient" that reportedly National Security Agency folk from Fort Meade could work from Menwith Hill in England to intercept local communications without either nation having to burden themselves with the formality of seeking approval (a court order) or disclosing the operation. And this was all pre-9/11 and pre-the anti-constitutional

'Patriot Act'

.

It is illegal (without a Judge's signed permission) for the United States to spy on its citizens … kinda. The laws have long been circumvented by a mutual pact among five nations. Under the terms of UKUSA agreement, Britain spies on Americans and America spies on British citizens, and then the two conspirators trade data. A classic technical finesse. It is legal, but the intent to evade the spirit is inescapable.

I often fictionalized the genesis of 'Echelon' as an informal meeting of a group of post war American and British intelligence types drinking in some remote rustic bar. An imagined CIA type complains to his MI6 buddy about the hassles of US laws preventing US intelligence from surveillance of bad guys, and the Brit echoes the same complaint.

"Hey wait a moment mate," says Nigel, the make-believe MI6 guy, "I can spy on your guys and you can spy on our bad players…why don't we just come up with a mechanism whereby we spy on your villains, you spy on our villains, and we just 'share' the intel?"

This system was called ECHELON, and has been kicking around in some form longer than most of you. The result of the UKUSA treaty signed by the United States, United Kingdom, Canada, Australia and New Zealand was, and is, to have a vast global intelligence monster which allegedly shares common goals.

The London Telegraph reported in December of 1997 that the Civil liberties Committee of the European Parliament had officially confirmed the existence and purpose of ECHELON. "A global electronic spy network that can eavesdrop on every telephone, e-mail and telex communication around the world will be officially acknowledged for the first time in a European Commission report. …"

The report noted: "Within Europe all e-mail, telephone and fax communications are routinely intercepted by the United States National Security Agency, transferring all target information from the European mainland via the strategic hub of London, then by satellite to Fort Meade in Maryland via the crucial hub at Menwith Hill, in the North York moors in the UK.

"The ECHELON system forms part of the UKUSA system but unlike many of the electronic spy systems developed during the Cold War, ECHELON was designed primarily for non-military targets: governments, organizations and businesses in virtually every country."

An interesting sidebar appeared in the International Herald Tribune under the headline, "Big Corporate Brother: It Knows More About You Than You Think." The story details Acxiom Corp, which was a humongous information service hidden in the Ozark foothills. Twenty-four hours a day, Acxiom electronically gathered and sorts all kinds of data about 196 million Americans. Credit card transactions and magazine subscriptions, telephone numbers, real estate records, automotive data, hunting, business and fishing licenses, consumer surveys and demographic detail that would make a marketing department's research manager salivate. This relatively new (legal) enterprise was known as "data warehousing" or "data-mining", and it underscores the cruel reality that the fiction of personal privacy has become obsolete. Technology's ability to collect and analyze data has made privacy a quaint albeit interesting dinosaur.

The Tribune reported that "Axciom can often determine whether an American owns a dog or cat, enjoys camping or gourmet cooking, reads the Bible or lots of other books. It can often pinpoint an American's occupation, car and favorite vacations. By analyzing the equivalent of billions of pages of data, it often projects for its customers who should be offered a credit card or who is likely to buy a computer."

Most of this information is from y 1998 piece. Echelon has developed, matured, and morphed into a much more powerful hybrid. 'Carnivore' was software to help triage the cacophony of data. Vault 7 and 'Umbrage' are logical (some would argue "insidious") growth.

More to follow…