---
Updated
hrs

Wo
rld & National
"The Press was protected so that it could bare the secrets of the government and inform the people. Only a free and unrestrained press can effectively expose deception in government. And paramount among the responsibilities of a free press is the duty to prevent any part of the government from deceiving the people."
-- Justice Hugo L. Black
(1886-1971) US Supreme Court Justice

GOP lawmakers tell Sessions to probe Hillary-Comey or resign
Two House Republicans delivered an ultimatum Monday to Attorney General Jeff Sessions, telling him either to name a special counsel to investigate FBI Director James Comey's handling of last year's election, or else resign to clear the way for someone who will.
Reps. Jim Jordan of Ohio and Matt Gaetz of Florida said questions are piling up over the way Mr. Comey conducted the investigation of former Secretary of State Hillary Clinton's secret emails and the FBI's treatment of an anti-Trump dossier.
"It's time for Jeff Sessions to name a Special Counsel and get answers for the American people. If not, he should step down," the congressmen said in a piece for FoxNews.com.
They said Mr. Comey's decision to draft an exoneration letter regarding Mrs. Clinton months before the end of the investigation, and well before the FBI talked to her, was troubling.
---

Paris deal failing?
Global emissions up 2% despite U.S. drop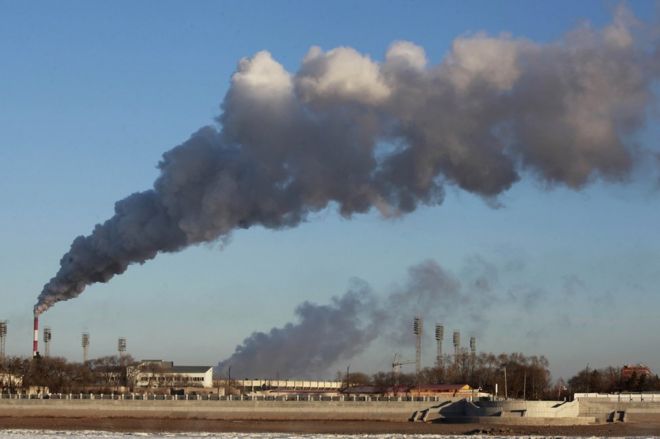 The Paris climate pact is off to a rocky start due to a huge increase in Chinese pollution this year, researchers said Monday in a report that finds U.S. emissions are still dropping despite President Trump's decision to pull the nation from the global agreement.
Several studies released by the Global Carbon Project and presented Monday at a United Nations climate conference in Germany say that worldwide carbon emissions are projected to rise about 2 percent in 2017 after they'd been flat for three years, according to preliminary estimates of this year's data.
The culprit, the data show, is China, which had kept its emissions in check in recent years but now is seeing a massive uptick in pollution. Under the Paris pact, China agreed to cap its emissions by 2030, meaning it's free to ramp up pollution between now and then.
China's uptick in 2017, which comes after a 1 percent drop in 2015 and flat emissions last year, largely is due to the country's increased use of fossil fuels.
---
Chris Wallace: Trump is right about 'media unfairness'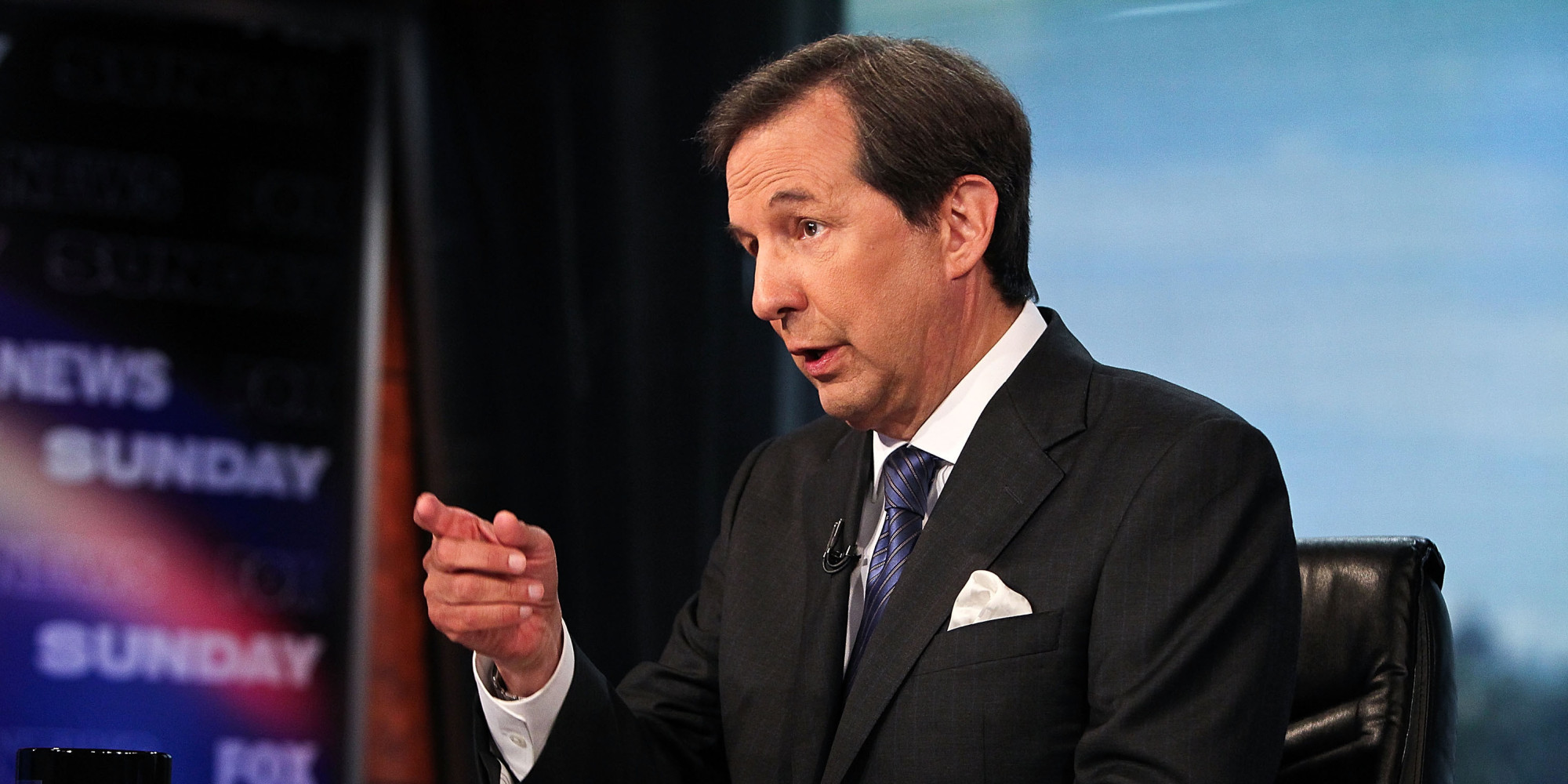 Fox News anchorman Chris Wallace recently received the Founders Award for Excellence in Journalism from the International Center for Journalism, a 33-year-old organization based in the nation's capital which promotes better news media practices. Mr. Wallace's award was a big deal. So were his closing remarks, made before an audience of 600 people, at an event moderated by CNN anchor Wolf Blitzer.
"If President Trump is trying to undermine the press for his own calculated reasons, when he talks about bias in the media — unfairness — I think he has a point," Mr. Wallace told the crowd, citing melodramatic, alarmist headlines from The New York Times, CBS News, and CNN which suggested Mr. Trump and his administration were "divorced from reality" while Americans faced "an unimaginable scenario," among other things.
"I'm sure some of you hear those comments and think they're spot on. But ask yourself honestly. Do they belong on the front page of the paper, or as the lead of the evening news? Here's what I think is going on. I believe some of our colleagues — many of our colleagues — think this president has gone so far over the line bashing the media it has given them an excuse to cross the line themselves. To push back. As tempting as that may be, I think it's a big mistake.
We are not players in the game. We are umpires — or observers — trying to be objective witnesses to what is going on. That doesn't mean we're stenographers. If the president or anyone we're covering says something untrue or does something questionable, we can and should report it," Mr. Wallace told his audience.
---
POLL: TRUMP JUMPS TO 46% APPROVAL
TAX CUTS 'GETTING CLOSE'
The Rasmussen Reports daily Presidential Tracking Poll for Monday shows that 46% of Likely U.S. Voters approve of President Trump's job performance. Fifty-three percent (53%) disapprove.
The latest figures include 30% who Strongly Approve of the way the president is performing and 44% who Strongly Disapprove. This gives him a Presidential Approval Index rating of -14. (see trends)
---
McConnell: Roy Moore Should Step Aside
Senate Majority Leader Mitch McConnell called on Roy Moore of Alabama to drop his U.S. Senate candidacy, saying he believes the women who say the former judge pursued them for dates when they were teenagers.
"I think he should step aside," McConnell told reporters Monday in his home state of Kentucky. "I believe the women, yes," the Republican leader said.
McConnell's statement increases the pressure on Moore, who has strongly denied having sexual contact with a 14-year-old almost four decades ago but acknowledged knowing two women who told the Washington Post that he pursued them for dates when they were 17 and 18 during the late 1970s.
McConnell is the one who should step down

---
Moore Threatens Lawsuit Over Story That Threatens Campaign
Alabama Republican Roy Moore says a lawsuit will be filed over the newspaper report carrying allegations that he had sexual contact with a 14-year-old girl four decades ago and that neither Democrats nor Republicans want to see him win a special Senate election.
While pressure to quit the race four weeks before Election Day intensified from within the Republican Party, Moore assured supporters Sunday night at a Huntsville, Alabama, gym that the Washington Post story was "fake news" and "a desperate attempt to stop my political campaign."
Moore said allegations that he was involved with a minor child are "untrue" and said the newspaper "will be sued," drawing a round of applause. The former judge also questioned why such allegations would be leveled for the first time so close to the special election in spite of his decades in public life.
---
Goose chase? Schiff unrelenting in quest to hunt down 'anything' from Russia dossier
Rep. Adam B. Schiff, who is leading House Democrats' inquisition into Trump-Russia collusion, has not given up on proving that his party's financed, Kremlin-sourced dossier is true.
The Californian pressed his case again this month during a long closed hearing with former Trump campaign volunteer Carter Page to try to revive what had become dormant charges of criminal conduct.
Mr. Schiff, who on Wednesday labeled President Trump "the worst president in modern history," previously said that one of his main objectives for the House Permanent Select Committee on Intelligence investigation is to find which dossier parts are true.
---
Top House tax-writer won't accept Senate Plank on tax-cut
Rep. Kevin Brady says 'SALT' deal on property tax is critical
The House's main tax-writer said his chamber won't accept a Senate plan to eliminate a property tax deduction that's critical for states like New York and California, underscoring the thorny path Republicans face in settling on a final product by Christmas.
Overhauling the U.S. tax code is considered a must-do for congressional Republicans who've failed to deliver President Trump a major legislative win this year.
The House GOP, as part of a compromise with blue-state Republicans, axed the deductibility of state and local income taxes, known in policy speak as "SALT," from their plan. But they would allow filers to deduct up to $10,000 for local property taxes.
The Senate version would eliminate the deduction entirely, setting up a clash with House leaders who moved their bill through the Ways and Means Committee last week.
---
The destabilization of Saudi Arabia
A wide variety of threats, ranging from intensifying proxy wars and hostile neighbors to the purge of prominent individuals, seems to be destabilizing the House of Saud.
Last week Saudi Arabia's government accused Lebanon of declaring war because of the acts of the Iranian-backed terrorist network Hezbollah. The Saudis reportedly intend to impose financial and other sanctions on Lebanon to punish Hezbollah.
When Lebanese Prime Minister Saad Hariri, having fled to Saudi Arabia, resigned suddenly on November 4, he blamed Hezbollah and Iran, saying that he feared for his own safety. That fear is entirely reasonable because Hezbollah assassinated his father, in 2005 when the father was Lebanese prime minister.
The following day, Houthi rebels in Yemen fired a missile into Saudi Arabia aimed at the Saudi capital city of Riyadh. Saudi forces, using an American-supplied Patriot missile, shot the Houthi missile out of the sky.
---
Investing in long-term prosperity
Though we don't agree on the overall tax package being debated in Washington, we do agree that Congress should act to increase the value of and access to the child tax credit and the child and dependent care tax credit for families with children ages 0-5 as key steps in helping low- and middle-income working families and investing in our country's long-term prosperity.
In a sense, families with young children are doing extra work for all of us, raising the workers, innovators, and entrepreneurs who will sustain a strong society and economy well into the future. For this reason, all Americans have a stake in helping parents do the best job possible nurturing their children's healthy early development.
But today 40 percent of American children under the age of five are growing up in households with an annual income below $50,000. And more than two-thirds of these children are growing up in households where all resident parents are in the workforce. For these families, child care is not a luxury, it's a necessity — and often an expensive one.
"It is discouraging to think how many people are shocked by honesty and how few by deceit."
-- Noel Coward
(1899-1973) British playwright
---
---
The Medal of Honor is the highest award for valor in action against an enemy force which can be bestowed upon an individual serving in the Armed Services of the United States.
GeneTrerally presented to its recipient by the President of the United States of America in the name of Congress.
The first award of the Medal of Honor was made March 25, 1863 to Private JACOB PARROTT.The last award of the Medal of Honor was made September 15, 2011 to Sergeant DAKOTA MEYER.
Since then there have been: • 3458 recipients of the Medal of Honor.
• Today there are 85 Living Recipients of the Medal of Honor.
Citation

Captain Humbert R. Versace distinguished himself by extraordinary heroism during the period of 29 October 1963 to 26 September 1965, while serving as S-2 Advisor, Military Assistance Advisory Group, Detachment 52, Ca Mau, Republic of Vietnam. While accompanying a Civilian Irregular Defense Group patrol engaged in combat operations in Thoi Binh District, An Xuyen Province, Captain Versace and the patrol came under sudden and intense mortar, automatic weapons, and small arms fire from elements of a heavily armed enemy battalion. As the battle raged, Captain Versace, although severely wounded in the knee and back by hostile fire, fought valiantly and continued to engage enemy targets. Weakened by his wounds and fatigued by the fierce firefight, Captain Versace stubbornly resisted capture by the over-powering Viet Cong force with the last full measure of his strength and ammunition. Taken prisoner by the Viet Cong, he exemplified the tenets of the Code of Conduct from the time he entered into Prisoner of War status. Captain Versace assumed command of his fellow American soldiers, scorned the enemy's exhaustive interrogation and indoctrination efforts, and made three unsuccessful attempts to escape, despite his weakened condition which was brought about by his wounds and the extreme privation and hardships he was forced to endure. During his captivity, Captain Versace was segregated in an isolated prisoner of war cage, manacled in irons for prolonged periods of time, and placed on extremely reduced ration. The enemy was unable to break his indomitable will, his faith in God, and his trust in the United States of America. Captain Versace, an American fighting man who epitomized the principles of his country and the Code of Conduct, was executed by the Viet Cong on 26 September 1965. Captain Versace's gallant actions in close contact with an enemy force and unyielding courage and bravery while a prisoner of war are in the highest traditions of the military service and reflect the utmost credit upon himself and the United States Army.
---
3/14/20017

We Have Met the Enemy…

Geoff Metcalf
"They who can give up essential liberty to obtain a little temporary safety deserve neither liberty nor safety.
--Benjamin Franklin
"The American people must be willing to give up a degree of personal privacy in exchange for safety and security."
--Louis Freeh

In the wake of the clamor over the most recent WikiLeaks data dump, 'Vault 7', 'UMBRAGE', et al, it should be noted this is not really anything new. What we are seeing here is simply the evolution of something that goes back to the late 50s (to the incomplete best knowledge I have).
It is kinda cool to finally see even the New York Times (www.nytimes.com/2017/03/09/opinion/the-truth-about-the-wikileaks-cia-cache.html?_r=0) acknowledging material I was writing about in 1998 (http://www.wnd.com/1998/04/6108/ ).
In April of 1998 I wrote "Privacy has become an anachronism." I was commenting on "a massive system designed to intercept all your e-mail, fax traffic and more." I was explaining 'Echelon', the illegitimate offspring of a UKUSA treaty (https://www.nationalarchives.gov.uk/ukusa/ ) signed by the United States, United Kingdom, Canada, Australia and New Zealand. Its purpose was, and is, to have a vast global intelligence monster, which allegedly shares common goals. The system was so "efficient" that reportedly National Security Agency folk from Fort Meade could work from Menwith Hill in England to intercept local communications without either nation having to burden themselves with the formality of seeking approval (a court order) or disclosing the operation. And this was all pre-9/11 and pre-the anti-constitutional 'Patriot Act'.
It is illegal (without a Judge's signed permission) for the United States to spy on its citizens … kinda. The laws have long been circumvented by a mutual pact among five nations. Under the terms of UKUSA agreement, Britain spies on Americans and America spies on British citizens, and then the two conspirators trade data. A classic technical finesse. It is legal, but the intent to evade the spirit is inescapable.
I often fictionalized the genesis of 'Echelon' as an informal meeting of a group of post war American and British intelligence types drinking in some remote rustic bar. An imagined CIA type complains to his MI6 buddy about the hassles of US laws preventing US intelligence from surveillance of bad guys, and the Brit echoes the same complaint.
"Hey wait a moment mate," says Nigel, the make-believe MI6 guy, "I can spy on your guys and you can spy on our bad players…why don't we just come up with a mechanism whereby we spy on your villains, you spy on our villains, and we just 'share' the intel?"
This system was called ECHELON, and has been kicking around in some form longer than most of you. The result of the UKUSA treaty signed by the United States, United Kingdom, Canada, Australia and New Zealand was, and is, to have a vast global intelligence monster which allegedly shares common goals.
The London Telegraph reported in December of 1997 that the Civil liberties Committee of the European Parliament had officially confirmed the existence and purpose of ECHELON. "A global electronic spy network that can eavesdrop on every telephone, e-mail and telex communication around the world will be officially acknowledged for the first time in a European Commission report. …"
The report noted: "Within Europe all e-mail, telephone and fax communications are routinely intercepted by the United States National Security Agency, transferring all target information from the European mainland via the strategic hub of London, then by satellite to Fort Meade in Maryland via the crucial hub at Menwith Hill, in the North York moors in the UK.
"The ECHELON system forms part of the UKUSA system but unlike many of the electronic spy systems developed during the Cold War, ECHELON was designed primarily for non-military targets: governments, organizations and businesses in virtually every country."
An interesting sidebar appeared in the International Herald Tribune under the headline, "Big Corporate Brother: It Knows More About You Than You Think." The story details Acxiom Corp, which was a humongous information service hidden in the Ozark foothills. Twenty-four hours a day, Acxiom electronically gathered and sorts all kinds of data about 196 million Americans. Credit card transactions and magazine subscriptions, telephone numbers, real estate records, automotive data, hunting, business and fishing licenses, consumer surveys and demographic detail that would make a marketing department's research manager salivate. This relatively new (legal) enterprise was known as "data warehousing" or "data-mining", and it underscores the cruel reality that the fiction of personal privacy has become obsolete. Technology's ability to collect and analyze data has made privacy a quaint albeit interesting dinosaur.
The Tribune reported that "Axciom can often determine whether an American owns a dog or cat, enjoys camping or gourmet cooking, reads the Bible or lots of other books. It can often pinpoint an American's occupation, car and favorite vacations. By analyzing the equivalent of billions of pages of data, it often projects for its customers who should be offered a credit card or who is likely to buy a computer."
Most of this information is from y 1998 piece. Echelon has developed, matured, and morphed into a much more powerful hybrid. 'Carnivore' was software to help triage the cacophony of data. Vault 7 and 'Umbrage' are logical (some would argue "insidious") growth.
More to follow…