"It Is Not A Question of Who Is Right Or Wrong But What Is Right Or Wrong That Counts.

"

--Geoff Metcalf
Providing an on line Triage of the news since 1997
Wo
rld & Nation
Twitter CEO Jack Dorsey to step down
Twitter Inc (TWTR.N) Chief Executive Officer Jack Dorsey will step down from his role and Chief Technology Officer Parag Agrawal will become his successor, Twitter announced on Monday.
Dorsey's departure marks the end of his second CEO stint at the social networking site, and he leaves at a time when Twitter has made headlines for its renewed pace of product launches after years of criticism that the site had fallen behind larger rivals like Facebook and new social media apps such as TikTok in innovation.
Despite the quickened pace of new features, shares of Twitter have slumped in recent months, adding pressure on Dorsey to end his unusual arrangement of being CEO of two companies.
Dorsey is stepping down now because he feels confident about his successor, and will focus on his payments processing firm Square Inc and other pursuits such as philanthropy, a source familiar with the matter told Reuters.
---
Israeli leaders warn: Iran can't be trusted as nuclear talks resume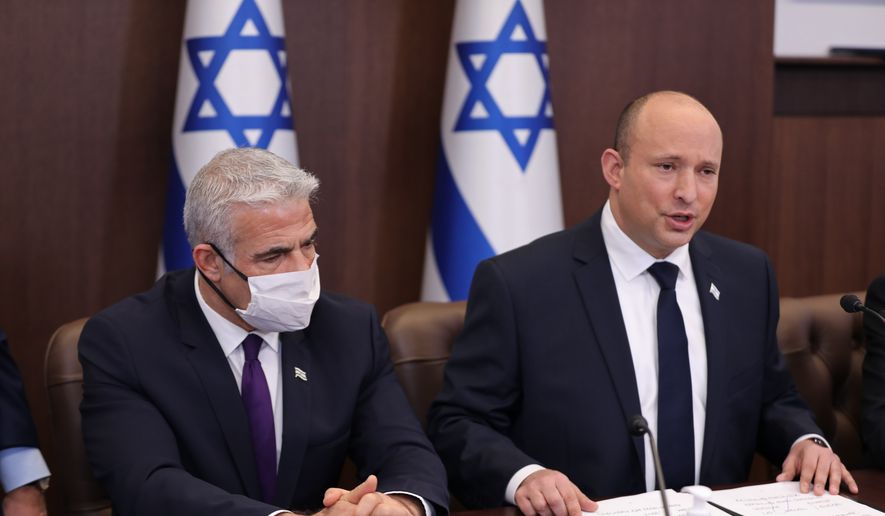 Israeli leaders are escalating a lobbying campaign against the nuclear deal with Iran, even as expectations are low that resumed negotiations in Vienna this week will produce a breakthrough to revive the accord.
Israeli Prime Minister Naftali Bennett has taken a more low-key approach than predecessor Benjamin Netanyahu in his attempts to block a new agreement, but he released a new video message Monday warning the Biden administration and other world powers not to give in to "Iran's nuclear blackmail" in the push for a deal.
Iran has been steadily accelerating its suspect nuclear programs in the wake of then-President Trump's decision in 2018 to pull out of the deal and reimpose harsh economic sanctions on Iran and its trading partners.
---
Asian and European Countries, Alarmed by New COVID Variant, Tighten Curbs
Global authorities reacted with alarm on Friday to a new coronavirus variant detected in South Africa, with the EU and Britain among those tightening border controls as researchers sought to find out if the mutation was vaccine-resistant.
Hours after Britain banned flights from South Africa and neighboring countries and asked travelers returning from there to quarantine, the World Health Organization (WHO) cautioned against hasty measures.
One South African scientist expert labeled London's decision a symptom of "vaccine apartheid," though European Commission chief Ursula von der Leyen said the EU also aimed to halt air travel from the region and several other countries including India, Japan and Israel toughened curbs.
In Washington, top U.S. infectious disease official Anthony Fauci said no decision had been made on a possible U.S. travel ban.
---
Rep. Nancy Mace blasts media double-standard on Biden, Trump COVID-19 travel bans
'When President Trump did this, he was labeled as racist'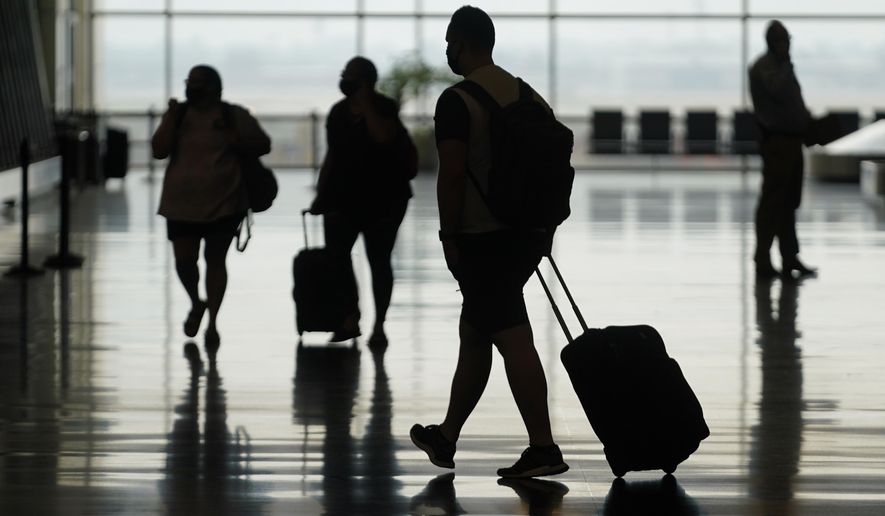 Rep. Nancy Mace doesn't have a problem with President Biden blocking international travel over the latest novel coronavirus variant, but she does have a problem with the hypocrisy.
The South Carolina Republican said the muted media response revealed a double-standard between Mr. Biden's restrictions on flights from eight African nations and similar limits imposed last year by former President Donald Trump.
"The crazy part is, when President Trump did this, he was labeled as racist," Ms. Mace said on Fox's "Sunday Morning Futures." "But when President Biden does it, it's seemingly entirely OK. That is the problem with politics and a lot of the mainstream media coverage today and social media. They don't treat Republicans and Democrats equally."
Mr. Biden announced Friday plans to restrict entry from eight African nations to stem the transmission of the COVID-19 omicron variant, which was first detected in South Africa. Exceptions will be made for U.S. citizens, legal residents and spouses.
---
Feds pay billions to fraudsters tied to China and Russia in COVID-19 schemes
Preventable foreign-fraud schemes netted $175 billion, much of it going to governments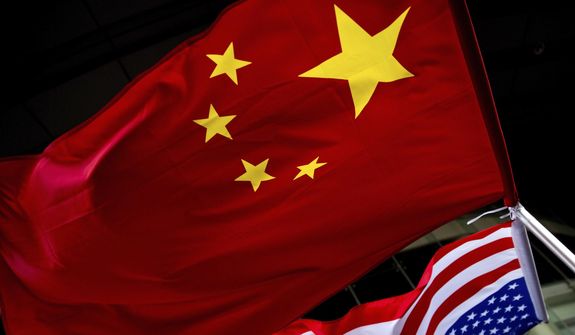 As the coronavirus pandemic raged, Uncle Sam was doing more than putting money in unemployed Americans' pockets — the federal government was also shipping tens of billions of dollars overseas to fraudsters working with the country's most prominent adversaries, such as China and Russia.
Haywood Talcove, CEO for LexisNexis Risk Solutions' government division, says 40% of the more than $700 billion spent on unemployment went to fraudsters.
Most of that ill-gotten money — $175 billion of it — went to overseas actors. And most of that, perhaps $140 billion, went to organizations that are state-sponsored.
---
Gaming it out: Inside the Pentagon's preparation for a China clash
War games, computer simulations shape military thinking, options
A surprise Chinese cyberattack or electromagnetic pulse takes out the U.S. military's communications systems, while a massive artillery bombardment targets American ships and fighter jets in the Pacific Ocean.
Within days or perhaps just hours, the People's Liberation Army (PLA) has crushed the defenses of the U.S. and its regional allies and has laid the groundwork for a rapid amphibious invasion of Taiwan. Having studied the U.S. for years, Chinese military planners execute a near-perfect strategy that relies on simultaneous attacks in multiple domains — including hypersonic weapons traveling at mind-blowing speeds through space — to systematically compromise America's defenses, limit access to crucial battlefield information, and leave Pentagon and White House leaders with few viable options to fight back.
Such nightmare scenarios play out routinely deep inside the Pentagon and at key military facilities across the country in the form of war games — highly detailed, realistic exercises sometimes conducted in a single afternoon and sometimes stretching for a year or longer. They're explicitly designed to expose vulnerabilities in Pentagon planning, as a "red team" of military personnel sets out to find holes in U.S. strategies for the defense of Taiwan, a Russian offensive into eastern Europe, or even a direct attack on the American homeland or military installations abroad.
---
Dems want Biden to start swinging at Republicans. Allies aren't sure he can.
Inside the White House a debate rages over how hard the president should attack Republicans heading into the midterms.
Joe Biden spent much of his first year in office proving he could still work across the aisle. Now, with the second year approaching, Democrats want him to turn up the heat on Republicans.
WIth the bipartisan infrastructure bill signed into law, Democratic lawmakers and party leaders say Biden needs to relentlessly hammer GOP lawmakers for opposing his economic priorities and hampering progress on the pandemic and inflation.
White House officials say they're eager to make that contrast. In the coming weeks, Biden and administration officials will "make the case that Republicans are unanimously opposed" to the president's social spending bill, said Kate Berner, deputy White House communications director. The administration also plans to label Republicans as being on the side of oil and gas companies that "are padding their profits" and a party "rooting" for price increases spurred by inflation "because [they] think it will help them politically," Berner added.
---
Jury picked for Ghislaine Maxwell's sex trafficking trial
Two years after Jeffrey Epstein's suicide behind bars, a jury was selected Monday in New York City to determine a central question in the long-running sex trafficking case: Was his longtime companion, Ghislaine Maxwell, Epstein's puppet or accomplice?
Twelve jurors and six alternates will hear Maxwell's case, starting with opening statements expected later in the day. They were picked from a pool of 40 to 60 potential jurors who made it through initial questioning.
Maxwell — who once dated the financier — is accused of acting as Epstein's chief enabler, recruiting and grooming young girls for him to abuse. The charges against her stem from the allegations of four women who say she and Epstein victimized them as teens from 1994 to 2004.
Prosecutors say there's evidence Maxwell knew that the victims, including a 14-year-old, were below the age of consent and that she arranged travel for some between Epstein's homes, including his estate in Palm Beach, Florida, his posh Manhattan townhouse and at other residences in Santa Fe, New Mexico, and London.
---
More Top News
---
Time to end trial by media
Trials were never intended to be made-for-TV events
Our constitutional crises in America are many and garner great debate. There's the explosion of executive power in the federal government, the abandonment of states' rights, the erosion of religious liberties and assaults on Second Amendment rights, among others.
Perhaps no other, however, is more ignored than how our ravenous digital society is diminishing the rights of the accused.
We seldom have the foresight to think about how new technologies could be abused to the detriment of constitutional freedoms. The Kyle Rittenhouse trial is the latest example of the kind of "trial by media" that cuts against fair administration of justice. In our digital society, those concerns should not stop at the courtroom doors.
---
Biden's pick of Gigi Sohn to lead the FCC is utterly inappropriate
Sohn has supported the unauthorized release of classified information, which is a federal crime
Information integrity and intellectual property rights (IPR) are emerging as front lines in the increasingly diverse and complex national security threats confronting America — and both fall under the authority of the Federal Communication Commission (FCC).
This new reality makes the Biden administration's nomination of Gigi Sohn to the FCC all the more troubling given her track record of disregard for our sensitive secrets and outright hostility to intellectual property, which could dangerously empower America's enemies namely Russia and China, if she is confirmed. She is an utterly inappropriate choice, and the administration should withdraw her nomination straight away.
Unauthorized release of classified information is a federal crime in the United States, and over the last decade, two significant leaks of government information carried out by NSA contractor Edward Snowden and Army private Chelsea Manning have directly undermined the safety of the American people as sensitive information enabled our adversaries to target U.S. soldiers and our allies in Afghanistan. The senior-most military leaders in our country — serving under Presidents from both parties — have testified as much to the U.S. Congress.
---
" It is discouraging to think how many people are shocked by honesty and how few by deceit."

-- Noel Coward

(1899-1973) British playwright

---

The Medal of Honor is the highest award for valor in action against an enemy force which can be bestowed upon an individual serving in the Armed Services of the United States.

GeneTrerally presented to its recipient by the President of the United States of America in the name of Congress.

The first award of the Medal of Honor was made March 25, 1863 to Private JACOB PARROTT.The last award of the Medal of Honor was made September 15, 2011 to Sergeant DAKOTA MEYER.

Since then there have been: • 3458 recipients of the Medal of Honor.

• Today there are 85 Living Recipients of the Medal of Honor.

Citation


Captain Humbert R. Versace distinguished himself by extraordinary heroism during the period of 29 October 1963 to 26 September 1965, while serving as S-2 Advisor, Military Assistance Advisory Group, Detachment 52, Ca Mau, Republic of Vietnam. While accompanying a Civilian Irregular Defense Group patrol engaged in combat operations in Thoi Binh District, An Xuyen Province, Captain Versace and the patrol came under sudden and intense mortar, automatic weapons, and small arms fire from elements of a heavily armed enemy battalion. As the battle raged, Captain Versace, although severely wounded in the knee and back by hostile fire, fought valiantly and continued to engage enemy targets. Weakened by his wounds and fatigued by the fierce firefight, Captain Versace stubbornly resisted capture by the over-powering Viet Cong force with the last full measure of his strength and ammunition. Taken prisoner by the Viet Cong, he exemplified the tenets of the Code of Conduct from the time he entered into Prisoner of War status. Captain Versace assumed command of his fellow American soldiers, scorned the enemy's exhaustive interrogation and indoctrination efforts, and made three unsuccessful attempts to escape, despite his weakened condition which was brought about by his wounds and the extreme privation and hardships he was forced to endure. During his captivity, Captain Versace was segregated in an isolated prisoner of war cage, manacled in irons for prolonged periods of time, and placed on extremely reduced ration. The enemy was unable to break his indomitable will, his faith in God, and his trust in the United States of America. Captain Versace, an American fighting man who epitomized the principles of his country and the Code of Conduct, was executed by the Viet Cong on 26 September 1965. Captain Versace's gallant actions in close contact with an enemy force and unyielding courage and bravery while a prisoner of war are in the highest traditions of the military service and reflect the utmost credit upon himself and the United States Army.

---

From the Archives

We Have Met the Enemy…
Geoff Metcalf


"They who can give up essential liberty to obtain a little temporary safety deserve neither liberty nor safety.
--Benjamin Franklin
"The American people must be willing to give up a degree of personal privacy in exchange for safety and security."
--Louis Freeh


In the wake of the clamor over the most recent WikiLeaks data dump, 'Vault 7', 'UMBRAGE', et al, it should be noted this is not really anything new. What we are seeing here is simply the evolution of something that goes back to the late 50s (to the incomplete best knowledge I have).

It is kinda cool to finally see even

The New York Times

acknowledging material

I was writing about in 1998

.

In April of 1998 I wrote "Privacy has become an anachronism." I was commenting on "a massive system designed to intercept all your e-mail, fax traffic and more." I was explaining 'Echelon', the illegitimate offspring of a

UKUSA Treaty

signed by the United States, United Kingdom, Canada, Australia and New Zealand. Its purpose was, and is, to have a vast global intelligence monster, which allegedly shares common goals. The system was so "efficient" that reportedly National Security Agency folk from Fort Meade could work from Menwith Hill in England to intercept local communications without either nation having to burden themselves with the formality of seeking approval (a court order) or disclosing the operation. And this was all pre-9/11 and pre-the anti-constitutional

'Patriot Act'

.

It is illegal (without a Judge's signed permission) for the United States to spy on its citizens … kinda. The laws have long been circumvented by a mutual pact among five nations. Under the terms of UKUSA agreement, Britain spies on Americans and America spies on British citizens, and then the two conspirators trade data. A classic technical finesse. It is legal, but the intent to evade the spirit is inescapable.

I often fictionalized the genesis of 'Echelon' as an informal meeting of a group of post war American and British intelligence types drinking in some remote rustic bar. An imagined CIA type complains to his MI6 buddy about the hassles of US laws preventing US intelligence from surveillance of bad guys, and the Brit echoes the same complaint.

"Hey wait a moment mate," says Nigel, the make-believe MI6 guy, "I can spy on your guys and you can spy on our bad players…why don't we just come up with a mechanism whereby we spy on your villains, you spy on our villains, and we just 'share' the intel?"

This system was called ECHELON, and has been kicking around in some form longer than most of you. The result of the UKUSA treaty signed by the United States, United Kingdom, Canada, Australia and New Zealand was, and is, to have a vast global intelligence monster which allegedly shares common goals.

The report noted: "Within Europe all e-mail, telephone and fax communications are routinely intercepted by the United States National Security Agency, transferring ll target information from the Eurv opean mainland via the strategic hub of London, then by satellite to Fort Meade in Maryland via the crucial hub at Menwith Hill, in the North York moors in th UK.

"The ECHELON system forms part of the UKUSA system but unlike many of the electronic spy systems developed during the Cold War, ECHELON was designed primarily for non-military targets: governments, organizations and businesses in virtually every country."

An interesting sidebar appeared in the International Herald Tribune under the headline, "Big Corporate Brother: It Knows More About You Than You Think." The story details Acxiom Corp, which was a humongous information service hidden in the Ozark foothills. Twenty-four hours a day, Acxiom electronically gathered and sorts all kinds of data about 196 million Americans. Credit card transactions and magazine subscriptions, telephone numbers, real estate records, automotive data, hunting, business and fishing licenses, consumer surveys and demographic detail that would make a marketing department's research manager salivate. This relati vely new (legal) enterprise was known as "data warehousing" or "data-mining", and it underscores the cruel reality that the fiction of personal privacy has become obsolete. Technology's ability to collect and analyze data has made privacy a quaint albeit interesting dinosaur.

The Tribune reported that "Axciom can often determine whether an American owns a dog or cat, enjoys camping or gourmet cooking, reads the Bible or lots of other books. It can often pinpoint an American's occupation, car and favorite vacations. By analyzing the equivalent of billions of pages of data, it often projects for its customers who should be offered a credit card or who is likely to buy a computer."

Most of this information is from y 1998 piece. Echelon has developed, matured, and morphed into a much more powerful hybrid. 'Carnivore' was software to help triage the cacophony of data. Vault 7 and 'Umbrage' are logical (some would argue "insidious") growth.

More to follow…