"It Is Not A Question of Who Is Right Or Wrong But What Is Right Or Wrong That Counts.

"

--Geoff Metcalf
Providing an on line Triage of the news since 1997



Wo

rld & Nation
Trump rips Obama's 'con job' after 'trying to take credit' for strong economy


President Trump ripped former President Barack Obama for pulling a "con job" after he touted his own involvement in the current economic boom.



On President's Day, Mr. Obama tweeted, "Eleven years ago today, near the bottom of the worst recession in generations, I signed the Recovery Act, paving the way for more than a decade of economic growth and the longest streak of job creation in American history."

Mr. Trump responded Monday evening by accusing his predecessor of "trying to take credit" for his economic achievements.

"Did you hear the latest con job?" the president tweeted. "President Obama is now trying to take credit for the Economic Boom taking place under the Trump Administration. He had the WEAKEST recovery since the Great Depression, despite Zero Fed Rate & MASSIVE quantitative easing.


---
Bloomberg makes debate stage, facing Dem rivals for 1st time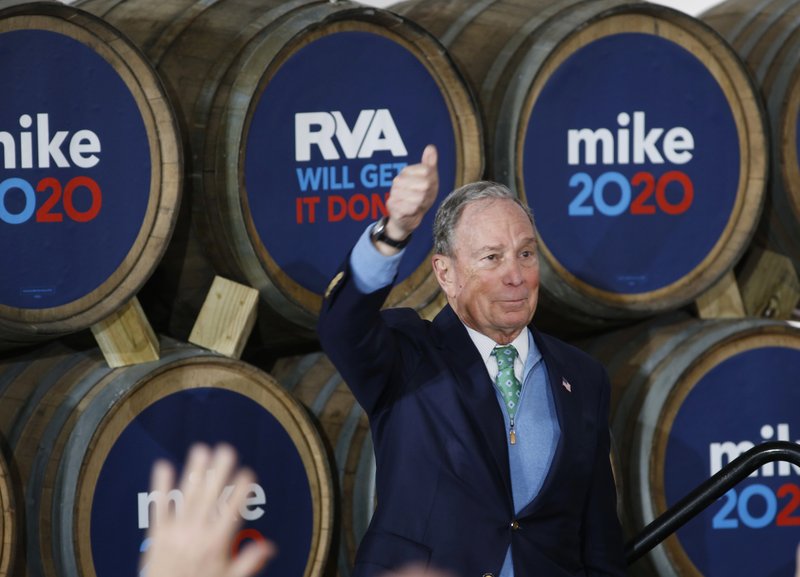 Billionaire Mike Bloomberg has qualified for the upcoming Democratic presidential debate, marking the first time he'll stand alongside the rivals he has so far avoided by bypassing the early voting states and using his personal fortune to define himself through television ads.
A new NPR/PBS NewsHour/Marist poll published Tuesday shows Bloomberg with 19% support nationally in the Democratic nominating contest.
The former New York City mayor, who launched his presidential campaign in November, will appear in Wednesday's debate in Las Vegas alongside former Vice President Joe Biden, Sens. Bernie Sanders, Elizabeth Warren and Amy Klobuchar and former South Bend, Indiana, Mayor Pete Buttigieg. Fellow billionaire and philanthropist Tom Steyer is still hoping to qualify.
---

Impeachment process backfires, brings Trump a million new donors

Democrats were relentless in their efforts to impeach President Trump, and some analysts speculate that the process could happen again in the near future. There could be an unintended outcome of the strategy, however.

The Republican Party reports that Mr. Trump continues to receive unprecedented donations from his fans. The number of donors has also skyrocketed since the formal impeachment proceedings began five months ago.

The Republican National Committee now reveals that Donald J. Trump for President Inc. — the president's official campaign entity — raised $60.6 million in January, and now has over $200 million cash on hand.


---
Bolton Says White House Is Attempting to Censor His Book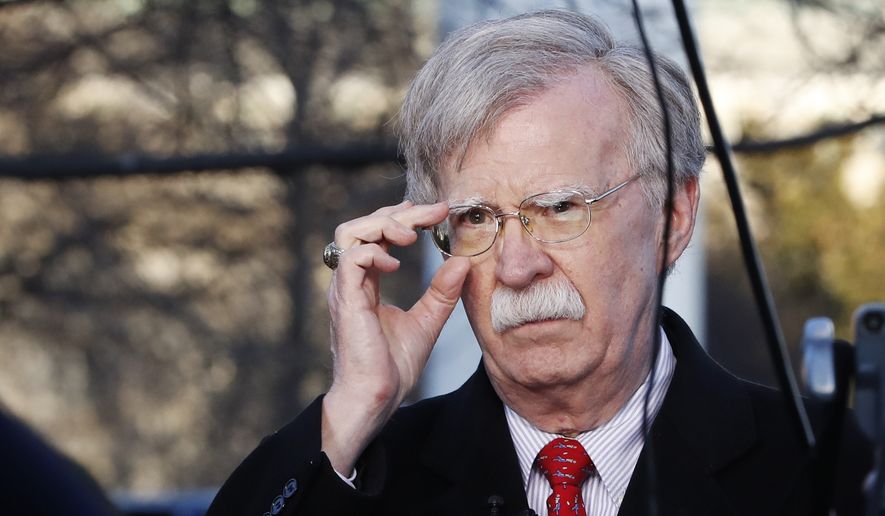 Former national security adviser John Bolton on Monday hinted at further revelations in his upcoming book, reports The New York Times.
According to the New York Post, the book is under review by the federal government -- a process he likened to "censorship."
Bolton was discussing his book during a foreign policy discussion at Duke University on Monday. He said only a small part of the volume -- the "sprinkles" on the sundae -- pertained to President Trump's interactions with Ukraine, which spurred the recently concluded impeachment proceedings against him.
---
Justice may be blind, but department employees have eyes for Democrats -- by a 20 to 1 ratio
Trend of backing Democratic candidates over GOP began during Barack Obama era
Justice Department employees overwhelmingly contribute to Democrats, a trend that has become even more lopsided since Barack Obama's presidential inauguration, according to a campaign finance research organization.
In the 2016 election cycle, Justice employees gave $438,077 to Hillary Clinton's Democratic presidential campaign and $23,874 to that of Republican Donald Trump, according to OpenSecrets.org, an arm of the Center for Responsive Politics, which crunched the numbers based on Federal Election Commission reports.
Overall, Justice workers gave $819,454 to Democrats and $126,929 to Republicans in that cycle. And in the 2018 midterm-election cycle, Justice employees donated $474,690 to Democrats and $126,902 to Republicans.
---
Alan Dershowitz: Obama sought FBI probe 'on behalf of George Soros'
Harvard law professor Alan Dershowitz claims he has proof that then-President Barack Obama asked the FBI to investigate someone at the bidding of left-wing bankroller George Soros.
In an interview with Breitbart News, Mr. Dershowitz said that President Trump's leaning on the Justice Department might be imprudent or crude, but it both passes constitutional muster and is very far from unprecedented.
"There was a lot of White House control of the Justice Department during the Kennedy administration and I don't think we saw very many liberal professors arguing against that," the emeritus professor and longtime liberal champion said in the interview, which first aired on SiriusXM.
"I have some information … about how President Obama personally asked the FBI to investigate somebody on behalf of George Soros, who was a close ally of his," he added without specifying who the target was.
But, he said, "I have in my possession the actual 302 [witness report] form which documents this issue and it will at the right time come out."
---
'Cautiously optimistic': Taliban says signing of Afghanistan peace deal weeks away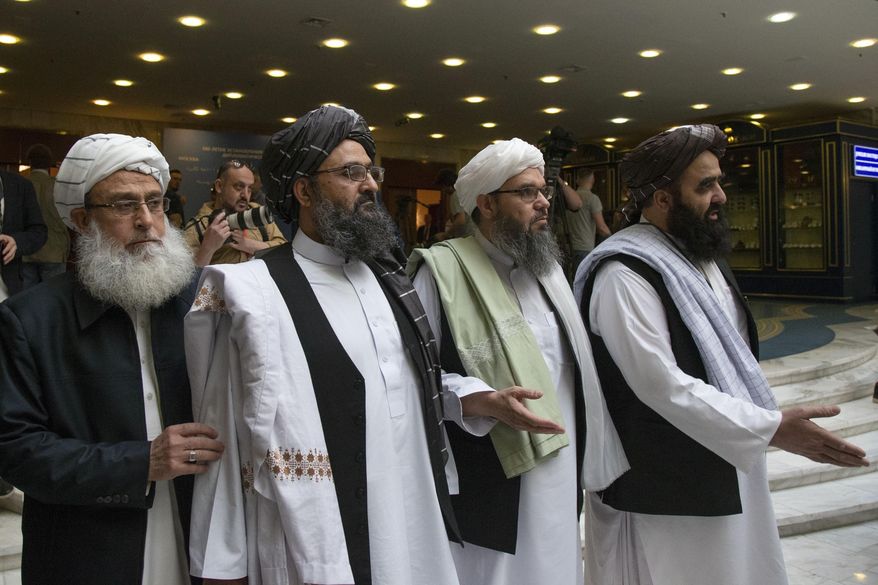 Taliban leaders confirmed for the first time Monday that a major peace deal with the Trump administration could be signed by the end of the month, although doubts swirled around the claim amid reports of ongoing attacks by the militant group in Afghanistan.
Afghan government troops backed by U.S. and allied forces came under attack Sunday night and some Taliban commanders — despite the peace deal claims by the group's leaders — said Monday that they had yet not received orders stand down and would continue operations until ordered otherwise.
The Taliban statement came after top U.S. officials had told various news outlets that the two sides were on the verge of securing a major peace deal and had reached a short-term "reduction of violence" pact that was supposed to include a freeze on attacks by both sides in the days before an agreement could be signed.
---
AG Barr Appoints Prosecutors for Russia, Ukraine Probes
Attorney General William Barr has appointed several federal prosecutors located across the country to review the Justice Department's investigations of Russia and Ukraine, Fox News reports.
Barr selected Jeff Jensen, the U.S. Attorney for the Eastern District of Missouri, to review former National Security Adviser Michael Flynn's case alongside Brandon Van Grack, who was the lead prosecutor on the case. He also appointed Scott Brady, the U.S. Attorney for the Western District of Pennsylvania, to review the information the President Donald Trump's personal attorney Rudy Giuliani has sent the department from Ukraine.
John Durham, U.S. Attorney for the District of Connecticut, has been tasked with reviewing the investigation into Russian election interference, both before and after Trump's election.
---
DARPA Wants Millions To Design An Unmanned 'Flying Gun' Under Its New Gunslinger Program
Budget documents describe a gun-armed "missile" that would be able to engage multiple targets, either on the ground or in the air.
Tucked away inside the Defense Advanced Research Projects Agency's most recent budget proposal is a request for millions of dollars to explore what one could best describe as an unmanned flying gun capable of engaging airborne and ground-based targets. This comes around a year and a half after DARPA first announced it was working on what it called a "Flying Missile Rail." The system would carry its own air-to-air missiles and would be launched like a drone from under the jet's wing, after which they would fly off and engage aerial targets with their missiles.
DARPA is asking for $13.27 million in its budget request for the 2021 Fiscal Year for the flying gun effort, which it has dubbed Gunslinger. The budget documents say that this is a new program and it is in no way related to the U.S. Navy and Marine Corps program of the same name, which developed a system to detect incoming hostile gunfire.
---
Remember the 'NASCAR Democrats?' Neither do they
Remember after the 2000 election? Democrats were baffled that the voters hadn't given Al Gore a third Clinton term in the midst of a good economy. Never mind that President Bill Clinton never won a majority of the vote and had been impeached for covering up his defiling of a young intern in the Oval Office.
To the credit of those old Democrats, at least they were slightly capable of self-awareness. This crowd today would march right down the throat of a flaming volcano if somebody told them that doing so would hurt President Trump.
After months of litigating hanging chads in Florida, those old Democrats of yore wondered how they got it so wrong with Mr. Gore, one of the most able and revered technocrats Washington had ever produced. I mean, for goodness' sake, the man invented the internet!
---
Moderate wing of Democratic Party returns but no room for pro-lifers
"For all the thunder on the Bernie Sanders left, the most interesting trend in the Democratic campaign this year may be the re-emergence of the moderate wing of the party, led by charismatic new voices: Former South Bend, Ind., Mayor Pete Buttigieg and Minnesota Sen. Amy Klobuchar."
So begins a recent column by David Ignatius of The Washington Post, who goes on to name other members of Congress he considers "moderate."
The media attach labels to politicians who reflect their political and social views. Those labels have included "right-wing," "extreme right-wing" "far-right," "out of the mainstream," and when reporting on religion, "fundamentalist."
---
" It is discouraging to think how many people are shocked by honesty and how few by deceit."

-- Noel Coward

(1899-1973) British playwright

---

The Medal of Honor is the highest award for valor in action against an enemy force which can be bestowed upon an individual serving in the Armed Services of the United States.

GeneTrerally presented to its recipient by the President of the United States of America in the name of Congress.

The first award of the Medal of Honor was made March 25, 1863 to Private JACOB PARROTT.The last award of the Medal of Honor was made September 15, 2011 to Sergeant DAKOTA MEYER.

Since then there have been: • 3458 recipients of the Medal of Honor.

• Today there are 85 Living Recipients of the Medal of Honor.

Citation


Captain Humbert R. Versace distinguished himself by extraordinary heroism during the period of 29 October 1963 to 26 September 1965, while serving as S-2 Advisor, Military Assistance Advisory Group, Detachment 52, Ca Mau, Republic of Vietnam. While accompanying a Civilian Irregular Defense Group patrol engaged in combat operations in Thoi Binh District, An Xuyen Province, Captain Versace and the patrol came under sudden and intense mortar, automatic weapons, and small arms fire from elements of a heavily armed enemy battalion. As the battle raged, Captain Versace, although severely wounded in the knee and back by hostile fire, fought valiantly and continued to engage enemy targets. Weakened by his wounds and fatigued by the fierce firefight, Captain Versace stubbornly resisted capture by the over-powering Viet Cong force with the last full measure of his strength and ammunition. Taken prisoner by the Viet Cong, he exemplified the tenets of the Code of Conduct from the time he entered into Prisoner of War status. Captain Versace assumed command of his fellow American soldiers, scorned the enemy's exhaustive interrogation and indoctrination efforts, and made three unsuccessful attempts to escape, despite his weakened condition which was brought about by his wounds and the extreme privation and hardships he was forced to endure. During his captivity, Captain Versace was segregated in an isolated prisoner of war cage, manacled in irons for prolonged periods of time, and placed on extremely reduced ration. The enemy was unable to break his indomitable will, his faith in God, and his trust in the United States of America. Captain Versace, an American fighting man who epitomized the principles of his country and the Code of Conduct, was executed by the Viet Cong on 26 September 1965. Captain Versace's gallant actions in close contact with an enemy force and unyielding courage and bravery while a prisoner of war are in the highest traditions of the military service and reflect the utmost credit upon himself and the United States Army.

---

From the Archives

We Have Met the Enemy…
Geoff Metcalf


"They who can give up essential liberty to obtain a little temporary safety deserve neither liberty nor safety.
--Benjamin Franklin
"The American people must be willing to give up a degree of personal privacy in exchange for safety and security."
--Louis Freeh


In the wake of the clamor over the most recent WikiLeaks data dump, 'Vault 7', 'UMBRAGE', et al, it should be noted this is not really anything new. What we are seeing here is simply the evolution of something that goes back to the late 50s (to the incomplete best knowledge I have).

It is kinda cool to finally see even

The New York Times

acknowledging material

I was writing about in 1998

.

In April of 1998 I wrote "Privacy has become an anachronism." I was commenting on "a massive system designed to intercept all your e-mail, fax traffic and more." I was explaining 'Echelon', the illegitimate offspring of a

UKUSA Treaty

signed by the United States, United Kingdom, Canada, Australia and New Zealand. Its purpose was, and is, to have a vast global intelligence monster, which allegedly shares common goals. The system was so "efficient" that reportedly National Security Agency folk from Fort Meade could work from Menwith Hill in England to intercept local communications without either nation having to burden themselves with the formality of seeking approval (a court order) or disclosing the operation. And this was all pre-9/11 and pre-the anti-constitutional

'Patriot Act'

.

It is illegal (without a Judge's signed permission) for the United States to spy on its citizens … kinda. The laws have long been circumvented by a mutual pact among five nations. Under the terms of UKUSA agreement, Britain spies on Americans and America spies on British citizens, and then the two conspirators trade data. A classic technical finesse. It is legal, but the intent to evade the spirit is inescapable.

I often fictionalized the genesis of 'Echelon' as an informal meeting of a group of post war American and British intelligence types drinking in some remote rustic bar. An imagined CIA type complains to his MI6 buddy about the hassles of US laws preventing US intelligence from surveillance of bad guys, and the Brit echoes the same complaint.

"Hey wait a moment mate," says Nigel, the make-believe MI6 guy, "I can spy on your guys and you can spy on our bad players…why don't we just come up with a mechanism whereby we spy on your villains, you spy on our villains, and we just 'share' the intel?"

This system was called ECHELON, and has been kicking around in some form longer than most of you. The result of the UKUSA treaty signed by the United States, United Kingdom, Canada, Australia and New Zealand was, and is, to have a vast global intelligence monster which allegedly shares common goals.

The London Telegraph reported in December of 1997 that the Civil liberties Committee of the European Parliament had officially confirmed the existence and purpose of ECHELON. "A global electronic spy network that can eavesdrop on every telephone, e-mail and telex communication around the world will be officially acknowledged for the first time in a European Commission report. …"

The report noted: "Within Europe all e-mail, telephone and fax communications are routinely intercepted by the United States National Security Agency, transferring ll target information from the Eurv opean mainland via the strategic hub of London, then by satellite to Fort Meade in Maryland via the crucial hub at Menwith Hill, in the North York moors in the UK.

"The ECHELON system forms part of the UKUSA system but unlike many of the electronic spy systems developed during the Cold War, ECHELON was designed primarily for non-military targets: governments, organizations and businesses in virtually every country."

An interesting sidebar appeared in the International Herald Tribune under the headline, "Big Corporate Brother: It Knows More About You Than You Think." The story details Acxiom Corp, which was a humongous information service hidden in the Ozark foothills. Twenty-four hours a day, Acxiom electronically gathered and sorts all kinds of data about 196 million Americans. Credit card transactions and magazine subscriptions, telephone numbers, real estate records, automotive data, hunting, business and fishing licenses, consumer surveys and demographic detail that would make a marketing department's research manager salivate. This relatively new (legal) enterprise was known as "data warehousing" or "data-mining", and it underscores the cruel reality that the fiction of personal privacy has become obsolete. Technology's ability to collect and analyze data has made privacy a quaint albeit interesting dinosaur.

The Tribune reported that "Axciom can often determine whether an American owns a dog or cat, enjoys camping or gourmet cooking, reads the Bible or lots of other books. It can often pinpoint an American's occupation, car and favorite vacations. By analyzing the equivalent of billions of pages of data, it often projects for its customers who should be offered a credit card or who is likely to buy a computer."

Most of this information is from y 1998 piece. Echelon has developed, matured, and morphed into a much more powerful hybrid. 'Carnivore' was software to help triage the cacophony of data. Vault 7 and 'Umbrage' are logical (some would argue "insidious") growth.

More to follow…