"It Is Not A Question of Who Is Right Or Wrong But What Is Right Or Wrong That Counts.

"

--Geoff Metcalf
Providing an on line Triage of the news since 1997



Wo

rld & Nation
Supreme Court rules Montana scholarship program must include religious schools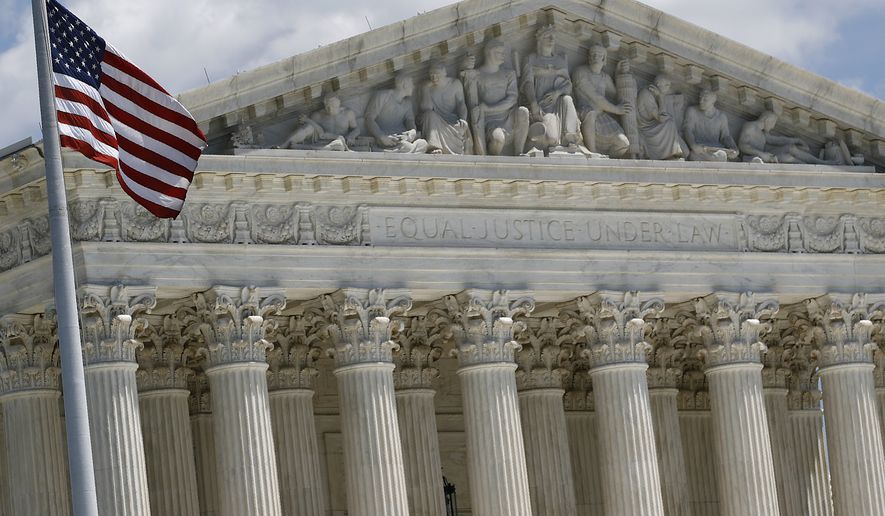 The Supreme Court gave a boost to school choice advocates Tuesday by ruling that barring a state scholarship program from religious institutions violated the U.S. Constitution.
The ruling was 5-4, with the conservative majority finding Montana violated the First Amendment when it excluded religious schools from a state scholarship program.
"No comparable 'historic and substantial' tradition supports Montana's decision to disqualify religious schools from government aid. In the founding era and the early 19th century, governments provided financial support to private schools, including denominational ones," wrote Chief Justice John G. Roberts, Jr. for the court's opinion.
---
United States Not on EU's 'Safe' Travel List
The European Union announced Tuesday that it will reopen its borders to travelers from 14 countries — but not to Americans.
Most travelers from the U.S. will be refused entry for at least two more weeks because of a spike in coronavirus infections.
Travelers from other big countries like Russia, Brazil and India will also miss out.
Citizens from the following countries will be allowed into the EU's 27 members and four other nations in Europe's visa-free Schengen travel zone: Algeria, Australia, Canada, Georgia, Japan, Montenegro, Morocco, New Zealand, Rwanda, Serbia, South Korea, Thailand, Tunisia and Uruguay.
---
Half-masked: Pelosi fails to practice what she preaches on covering up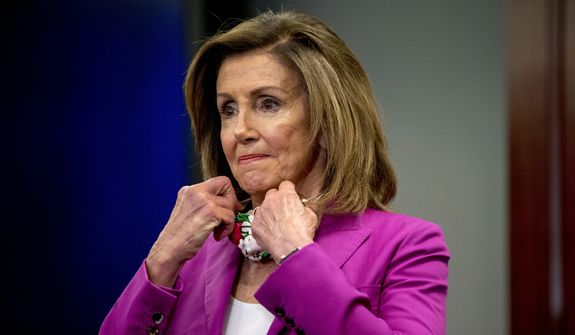 House Speaker Nancy Pelosi has repeatedly scolded President Trump for not wearing a face mask in public, but her own mask-wearing technique could use some work.
In a photo atop her House page, Ms. Pelosi is shown in her office speaking with Philonise Floyd, one of George Floyd's brothers, wearing a face mask that only covers her bottom lip.
Another photo shows her talking to Mr. Floyd wearing her mask on her chin, leaving her entire mouth exposed.
The Centers for Disease Control and Prevention guidance advises wearing a face mask in public settings when social distancing is not possible to help stop the spread of the novel coronavirus.
---
Joe Biden tells donors he plans to rid bulk of trillion-dollar Trump tax cuts
Joseph R. Biden, the presumptive Democratic presidential nominee, told campaign donors late Monday that he plans to roll back a majority of President Trump's several trillion-dollar tax cuts.
In a virtual campaign event, which raised at least $2 million, according to CNBC, Mr. Biden unveiled a host of policy initiatives that he plans to implement if he becomes president.
"I'm going to get rid of the bulk of Trump's $2 trillion tax cut," Mr. Biden said. "A lot of you may not like that, but I'm going to close loopholes like capital gains and stepped-up basis."
He explained that he would also seek to increase the corporate tax rate to 28%, raising approximately $1.3 trillion over the next to years.
---
Couple who pulled guns on protesters support Black Lives Matter, attorney says
A white couple who stood outside their St. Louis mansion and pointed guns at protesters support the Black Lives Matter movement and don't want to become heroes to those who oppose the cause, their attorney said Monday.
Video posted online showed Mark McCloskey, 63, and his 61-year-old wife, Patricia, standing outside their Renaissance palazzo-style home Sunday night in the city's well-to-do Central West End neighborhood as protesters marched toward the mayor's home to demand her resignation. He could be heard yelling while holding a long-barreled gun. His wife stood next to him with a handgun.
Mark McCloskey told KMOV-TV that he and wife, who are personal injury lawyers, were facing an "angry mob" on their private street and feared for their lives Sunday night.
No charges were brought against McCloskeys. Police said they were still investigating but labeled it a case of trespassing and assault by intimidation against the couple by protesters in the racially diverse crowd.
---
White House aware of Russian bounties in 2019: AP sources
Top officials in the White House were aware in early 2019 of classified intelligence indicating Russia was secretly offering bounties to the Taliban for the deaths of Americans, a full year earlier than has been previously reported, according to U.S. officials with direct knowledge of the intelligence.
The assessment was included in at least one of President Donald Trump's written daily intelligence briefings at the time, according to the officials. Then-National Security Adviser John Bolton also told colleagues at the time that he briefed Trump on the intelligence assessment in March 2019.
The White House didn't respond to questions about Trump or other officials' awareness of Russia's provocations in 2019. The White House has said Trump wasn't — and still hasn't been — briefed on the intelligence assessments because they haven't been fully verified. However, it's rare for intelligence to be confirmed without a shadow of a doubt before it is presented to top officials.
---
Not wearing a mask can cost you $50 in South Beach under new COVID crackdown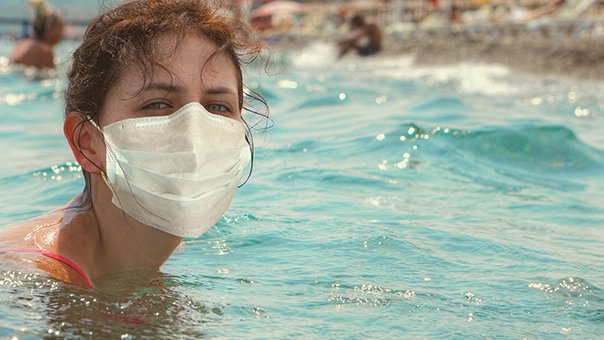 Not wearing a mask in South Beach may cost you $50 beginning on Tuesday.
Amid a rising number of COVID-19 cases and hospitalizations in Miami-Dade County, the mayor of Miami Beach announced Monday the city would begin issuing fines to those who ignore rules requiring the use of facial coverings indoors and outside if social distance cannot be observed.
The city's new crackdown does not go as far as its neighbors across the bay in the city of Miami, which requires the use of masks at all times in public except for when exercising, eating or working outdoors or by very young or medically vulnerable groups.
---
Health Secretary Alex Azar: Risky behavior, not reopenings, driving new COVID-19 outbreaks
States can still reopen if people behave
Health Secretary Alex Azar on Tuesday blamed risky behavior by individuals and not the reopening of economies for driving the spike in new coronavirus cases across the Sun Belt.
He insisted reopenings could continue if people "act responsibly" and take simple precautions: Social distance, wear masks and wash hands.
Failure to follow the guidelines, he said, resulted in outbreaks that triggered a pause or rollback of business reopening in a dozen states.
---
Supreme Court Lifts Ban on State Aid to Religious Schooling
The Supreme Court on Tuesday made it easier for religious schools to obtain public funds, upholding a Montana scholarship program that allows state tax credits for private schooling.
The court's 5-4 ruling, with conservatives in the majority, came in a dispute over a Montana scholarship program for private K-12 education that also makes donors eligible for up to $150 in state tax credits.
The Legislature created the tax credit in 2015 for contributions made to certain scholarship programs for private education. The state's highest court had struck down the tax credit as a violation of the Montana constitution's ban on state aid to religious schools. The scholarships can be used at both secular and religious schools, but almost all the recipients attend religious schools.
---
Beware, President Trump, of the enthusiasm gap ...
Enthusiasm superiority among Trump supporters could breed complacency
President Trump's reelection campaign issued a "memorandum on enthusiasm" Sunday outlining the very "real and wide" gap in enthusiasm between Mr. Trump's campaign and that of Joe Biden.
Among his never-die supporters, Mr. Trump is at historic highs for a president seeking reelection while enthusiasm for Mr. Biden is near historic lows.
And this yawning gap is precisely how Mr. Trump could lose this year's election.
It is not an exaggeration to say that the future of the republic rests on Mr. Trump's ability to clear away all distractions so that he can devote every waking moment between now and Nov. 3 to getting himself reelected. How does such enthusiasm superiority among Trump supporters hurt Mr. Trump's reelection campaign, you ask?
---
D.C. is already a 'state,' a state of corruption, crime and dysfunction
Founders prohibited District of Columbia becoming a state
In the latest of many cynical and highly political moves, the House of Representatives last week passed a measure that would transform the District of Columbia and make it the 51st state.
"D.C.," as it is often abbreviated by locals, is already a "state." It is a state of corruption, crime and dysfunction. The only reason Democrats favor the nation's capital becoming a state is that it would gain two senators, who would almost certainly be Democrats and its "delegate," Eleanor Holmes Norton, could then vote in the House. Currently, she can only participate in committee hearings with the permission of the chairperson.
The Founders specifically prohibited the District from becoming a state, but who listens to them anymore as rioters deface and pull down some of their statues and liberal judges rewrite the U.S. Constitution to conform to the spirit of the age?
As Time magazine has noted: "… the lack of statehood for the capital is enshrined in the Constitution. Article 1, Section 8, Clause 17 of the document reads, 'The Congress shall have Power To … exercise exclusive Legislation in all Cases whatsoever, over such District (not exceeding ten Miles square) as may, by Cession of particular States, and the Acceptance of Congress, become the Seat of the Government of the United States.'"
---
" It is discouraging to think how many people are shocked by honesty and how few by deceit."

-- Noel Coward

(1899-1973) British playwright

---

The Medal of Honor is the highest award for valor in action against an enemy force which can be bestowed upon an individual serving in the Armed Services of the United States.

GeneTrerally presented to its recipient by the President of the United States of America in the name of Congress.

The first award of the Medal of Honor was made March 25, 1863 to Private JACOB PARROTT.The last award of the Medal of Honor was made September 15, 2011 to Sergeant DAKOTA MEYER.

Since then there have been: • 3458 recipients of the Medal of Honor.

• Today there are 85 Living Recipients of the Medal of Honor.

Citation


Captain Humbert R. Versace distinguished himself by extraordinary heroism during the period of 29 October 1963 to 26 September 1965, while serving as S-2 Advisor, Military Assistance Advisory Group, Detachment 52, Ca Mau, Republic of Vietnam. While accompanying a Civilian Irregular Defense Group patrol engaged in combat operations in Thoi Binh District, An Xuyen Province, Captain Versace and the patrol came under sudden and intense mortar, automatic weapons, and small arms fire from elements of a heavily armed enemy battalion. As the battle raged, Captain Versace, although severely wounded in the knee and back by hostile fire, fought valiantly and continued to engage enemy targets. Weakened by his wounds and fatigued by the fierce firefight, Captain Versace stubbornly resisted capture by the over-powering Viet Cong force with the last full measure of his strength and ammunition. Taken prisoner by the Viet Cong, he exemplified the tenets of the Code of Conduct from the time he entered into Prisoner of War status. Captain Versace assumed command of his fellow American soldiers, scorned the enemy's exhaustive interrogation and indoctrination efforts, and made three unsuccessful attempts to escape, despite his weakened condition which was brought about by his wounds and the extreme privation and hardships he was forced to endure. During his captivity, Captain Versace was segregated in an isolated prisoner of war cage, manacled in irons for prolonged periods of time, and placed on extremely reduced ration. The enemy was unable to break his indomitable will, his faith in God, and his trust in the United States of America. Captain Versace, an American fighting man who epitomized the principles of his country and the Code of Conduct, was executed by the Viet Cong on 26 September 1965. Captain Versace's gallant actions in close contact with an enemy force and unyielding courage and bravery while a prisoner of war are in the highest traditions of the military service and reflect the utmost credit upon himself and the United States Army.

---

From the Archives

We Have Met the Enemy…
Geoff Metcalf


"They who can give up essential liberty to obtain a little temporary safety deserve neither liberty nor safety.
--Benjamin Franklin
"The American people must be willing to give up a degree of personal privacy in exchange for safety and security."
--Louis Freeh


In the wake of the clamor over the most recent WikiLeaks data dump, 'Vault 7', 'UMBRAGE', et al, it should be noted this is not really anything new. What we are seeing here is simply the evolution of something that goes back to the late 50s (to the incomplete best knowledge I have).

It is kinda cool to finally see even

The New York Times

acknowledging material

I was writing about in 1998

.

In April of 1998 I wrote "Privacy has become an anachronism." I was commenting on "a massive system designed to intercept all your e-mail, fax traffic and more." I was explaining 'Echelon', the illegitimate offspring of a

UKUSA Treaty

signed by the United States, United Kingdom, Canada, Australia and New Zealand. Its purpose was, and is, to have a vast global intelligence monster, which allegedly shares common goals. The system was so "efficient" that reportedly National Security Agency folk from Fort Meade could work from Menwith Hill in England to intercept local communications without either nation having to burden themselves with the formality of seeking approval (a court order) or disclosing the operation. And this was all pre-9/11 and pre-the anti-constitutional

'Patriot Act'

.

It is illegal (without a Judge's signed permission) for the United States to spy on its citizens … kinda. The laws have long been circumvented by a mutual pact among five nations. Under the terms of UKUSA agreement, Britain spies on Americans and America spies on British citizens, and then the two conspirators trade data. A classic technical finesse. It is legal, but the intent to evade the spirit is inescapable.

I often fictionalized the genesis of 'Echelon' as an informal meeting of a group of post war American and British intelligence types drinking in some remote rustic bar. An imagined CIA type complains to his MI6 buddy about the hassles of US laws preventing US intelligence from surveillance of bad guys, and the Brit echoes the same complaint.

"Hey wait a moment mate," says Nigel, the make-believe MI6 guy, "I can spy on your guys and you can spy on our bad players…why don't we just come up with a mechanism whereby we spy on your villains, you spy on our villains, and we just 'share' the intel?"

This system was called ECHELON, and has been kicking around in some form longer than most of you. The result of the UKUSA treaty signed by the United States, United Kingdom, Canada, Australia and New Zealand was, and is, to have a vast global intelligence monster which allegedly shares common goals.

The London Telegraph reported in December of 1997 that the Civil liberties Committee of the European Parliament had officially confirmed the existence and purpose of ECHELON. "A global electronic spy network that can eavesdrop on every telephone, e-mail and telex communication around the world will be officially acknowledged for the first time in a European Commission report. …"

The report noted: "Within Europe all e-mail, telephone and fax communications are routinely intercepted by the United States National Security Agency, transferring ll target information from the Eurv opean mainland via the strategic hub of London, then by satellite to Fort Meade in Maryland via the crucial hub at Menwith Hill, in the North York moors in the UK.

"The ECHELON system forms part of the UKUSA system but unlike many of the electronic spy systems developed during the Cold War, ECHELON was designed primarily for non-military targets: governments, organizations and businesses in virtually every country."

An interesting sidebar appeared in the International Herald Tribune under the headline, "Big Corporate Brother: It Knows More About You Than You Think." The story details Acxiom Corp, which was a humongous information service hidden in the Ozark foothills. Twenty-four hours a day, Acxiom electronically gathered and sorts all kinds of data about 196 million Americans. Credit card transactions and magazine subscriptions, telephone numbers, real estate records, automotive data, hunting, business and fishing licenses, consumer surveys and demographic detail that would make a marketing department's research manager salivate. This relatively new (legal) enterprise was known as "data warehousing" or "data-mining", and it underscores the cruel reality that the fiction of personal privacy has become obsolete. Technology's ability to collect and analyze data has made privacy a quaint albeit interesting dinosaur.

The Tribune reported that "Axciom can often determine whether an American owns a dog or cat, enjoys camping or gourmet cooking, reads the Bible or lots of other books. It can often pinpoint an American's occupation, car and favorite vacations. By analyzing the equivalent of billions of pages of data, it often projects for its customers who should be offered a credit card or who is likely to buy a computer."

Most of this information is from y 1998 piece. Echelon has developed, matured, and morphed into a much more powerful hybrid. 'Carnivore' was software to help triage the cacophony of data. Vault 7 and 'Umbrage' are logical (some would argue "insidious") growth.

More to follow…