"It Is Not A Question of Who Is Right Or Wrong But What Is Right Or Wrong That Counts.

"

--Geoff Metcalf
Providing an on line Triage of the news since 1998
My son has narrated the last book I wrote.
Please consider listening to it and encouraging others to do so too.
(Click on Book Cover)
Wo
rld & Nation
The specter of a Kamala Harris presidency roils the 2024 race for the White House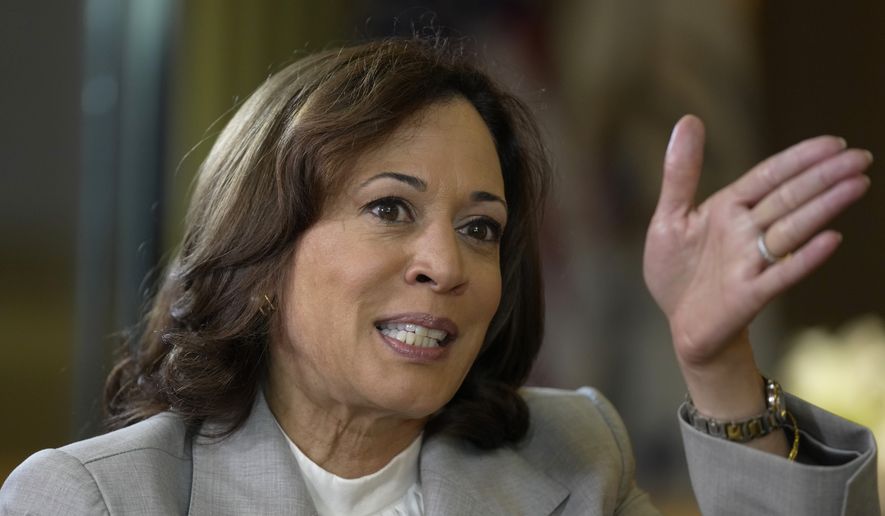 Forget about President Biden, Nikki Haley is warning voters the 2024 election is about making sure his sidekick Kamala Harris does not slip through a backdoor to the presidency.
Mrs. Haley, a GOP presidential candidate, has been sounding the alarm on the stump and social media and in television appearances, saying the 80-year-old Biden will not last a full second four-year term and is poised to hand the keys over to Ms. Harris.
"I am not running against Joe Biden, I am running against Kamala Harris," Mrs. Haley said recently on Fox News. "The idea we are going to have a president Kamala Harris is unthinkable."
The status of Ms. Harris, who has scored the lowest approval rating of any vice president in recent history, is a strong undercurrent in the race for the White House.
Mr. Biden will be 82 years old on Inauguration Day if he wins a second term and voters are not thrilled with the idea.
---
Hunter Biden sues IRS, alleging agents illegally disclosed his tax information
Hunter Biden filed a lawsuit Monday accusing the IRS of "repeatedly and intentionally" disclosing his tax returns and failing to protect the confidentiality of his tax documents.
President Biden's son is asking a court to declare that the IRS unlawfully leaked his tax records. He is seeking all documents relating to the disclosure of his tax information and an award of $1,000 in damages for each unauthorized disclosure.
Days earlier, Hunter Biden was indicted on three criminal counts related to the possession of a handgun while under the influence of illegal drugs.
Hunter Biden reached a deal with prosecutors that would have spared him prison time if he pleaded guilty to misdemeanor tax charges and entered a pretrial diversion program on the gun counts. The agreement collapsed under scrutiny by a federal judge during a dramatic court hearing in July.
---
Kim's Russia jaunt offers an uncertain mix of substance, theater
Growing prospect of arms deal may fuel U.S. policy rethink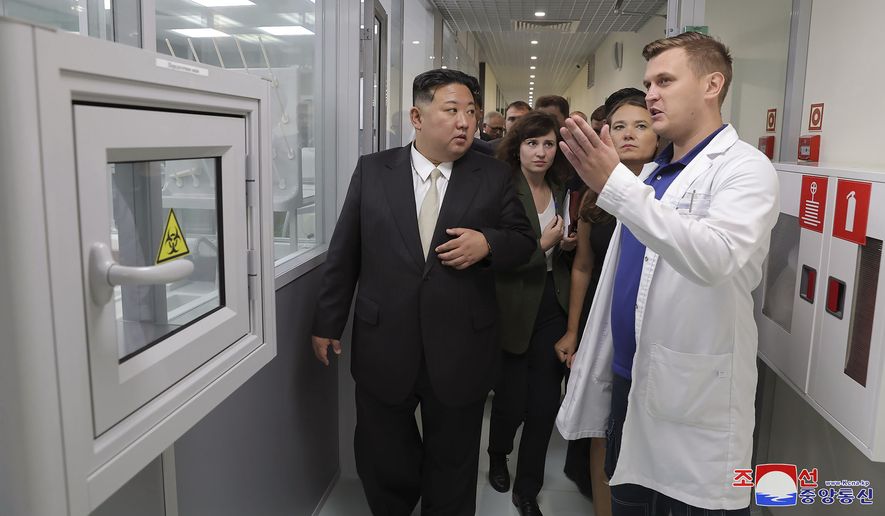 How many 152 mm artillery shells could be bartered for an SU-57 stealth fighter bomber? How many days of work by a company of North Korean laborers will get you an aid package of food and fuel? How many 122 mm tactical rockets buy a satellite launch?
These may be some of the calculations after North Korean leader Kim Jong-un and his delegation returned home Monday from a closely watched, unexpectedly expansive six-day traipse around Russia's Far East.
It is unknown whether Moscow and Pyongyang approved any deals during Mr. Kim's trip, but Russian President Vladimir Putin showed up for one-on-one talks and gave Mr. Kim a peek at various military technologies at multiple sensitive sites.
Pyongyang portrayed the visit as a relationship reset — "an opportunity to further solidify the traditional bond of good-neighborhood cooperation between the two countries, which are rooted in comradely friendship and military unity, and to open a new chapter in the development of relations," according to North Korean state media.
---
Defense Secretary Austin: Supplies for Ukraine aren't being wasted, despite Cabinet shakeup in Kyiv
Defense Secretary Lloyd Austin insisted Tuesday that almost $45 billion in U.S. security assistance to Ukraine has been accounted for, a day after Kyiv dismissed all six of its deputy defense ministers as part of an anti-corruption purge.
"We're ensuring accountability of U.S. contributions through robust end-use monitoring," Mr. Austin said in his opening remarks to the 15th meeting of the Ukraine Defense Contract Group in Ramstein, Germany. "We'll continue to work closely with our Ukrainian partners to ensure that all assistance is used effectively and safeguarded."
Monday's shakeup of Ukrainian President Volodomyr Zelenskyy's Cabinet came ahead of his visit this week to Washington, where he hopes to reassure lawmakers on Capitol Hill that his government isn't wasting the billions of dollars in assistance provided by U.S. taxpayers.
---
White House touts Iran prisoner exchange deal, says Biden is 'making five families whole again'
Iran gets $6 billion and 5 of its own citizens in the deal
The five American citizens being released in a prisoner exchange with Iran are on their way to the U.S., White House officials have confirmed.
The five Americans and two family members arrived in Doha, Qatar, on Monday after leaving Iran. White House officials touted the move as President Biden reuniting families. In the exchange, the U.S. offered up five Iranian prisoners and returned $6 billion in frozen funds for use in Iran.
The frozen funds arrived to Qatar on Sunday night, which triggered Iran's release. Qatar is serving as an intermediary for negotiations between the U.S. and Iran.
---
UAW Not Backing Biden Says Shawn Fain: 'Our Endorsements Are Going To Be Earned'
In a recent turn of events, the President of the United Auto Workers (UAW), Shawn Fain, has declared his non-endorsement for President Joe Biden in the upcoming 2024 elections, as reported by The Hill.
What Happened: Speaking on CBS's "Face the Nation", Fain made it clear that the UAW's endorsements are never given lightly, but are earned through action, not words. This announcement follows recent attempts by the Biden administration to involve itself in the UAW's ongoing negotiations with leading automakers such as Ford Motor Co (NYSE:F), General Motors Company (NYSE:GM), and Stellantis NV (NYSE:STLA).
"Our endorsements are going to be earned. We've been very clear about that, no matter what politician," Said Fain during the interview.
---
'Slob' Fetterman says Republicans are losing their minds over 'disgraceful' rule change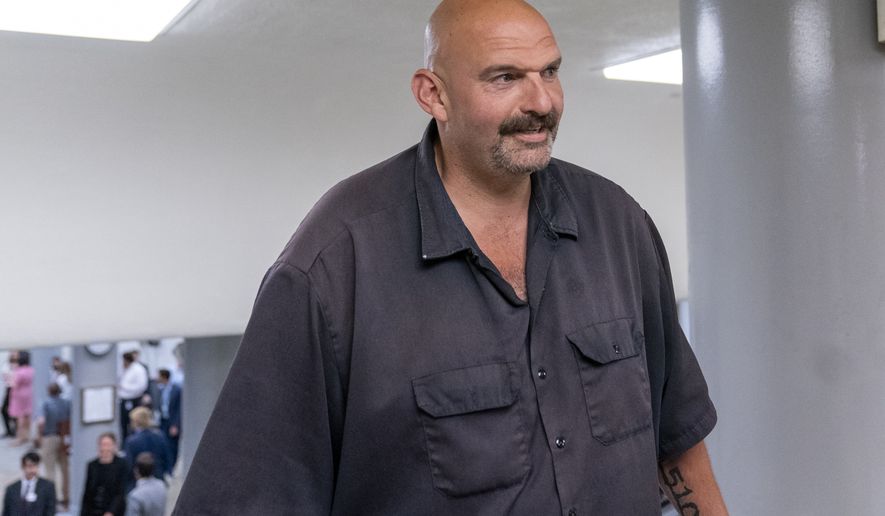 Sen. John Fetterman said Republicans are losing it over the Senate's new dress code, now known as the "Fetterman rule," based on the Pennsylvania Democrat's preference to wear hoodies or loose button-down shirts with baggy shorts.
Majority Leader Charles E. Schumer, New York Democrat, ordered an end to the Senate's traditional "business attire" dress code. He made the change by instructing the Sergeant at Arms to cease enforcing the dress code.
This means that Mr. Fetterman can now walk onto the chamber's floor wearing his casual clothing — before, during and after votes — as opposed to giving a thumbs up or down to the chamber's clerk from the doorways of the Senate floor.
Mr. Fetterman said he hopes more lawmakers on both sides of the aisle will embrace the looser dress code throughout the work week, as many wear jeans and button shirts on Mondays when they fly to Washington from their home states.
---
How did it take the Pentagon 28 HOURS to find missing F-35 that had crashed in a field 80 miles from base? Mystery surrounds loss of $80M stealth fighter - as unearthed study raised fears jet could be HACKED by enemy
The Pentagon is facing urgent questions over how it lost an $80million aircraft that was finally found crashed in a field just 80 miles from its base following a frantic 28-hour search.
The Marine pilot of the F-35B Lightning II took off on Sunday from Joint Base Charleston, South Carolina - but an unexplained issue forced him to eject.
The plane was flying in tandem with another jet, which returned to base after the mishap rather than following the pilot-less aircraft.
The stealth jet's transponder, which usually helps locate the aircraft, was not working 'for some reason that we haven't yet determined,' said Jeremy Huggins, another spokesman at Joint Base Charleston.
---
John Fetterman can't function as a senator
The Democrat-controlled Senate is redoing its entire dress code all because Sen. John Fetterman (D-PA) has been so mentally stunted by the stroke he suffered that he likely can't even dress himself.
Senate Majority Leader Chuck Schumer (D-NY) changed the dress code so that senators can now wear whatever they like. (Staff members must follow the old dress code because Democrats think only politicians should get special privileges.) The rule change is clearly designed to placate Fetterman, who usually wears a hoodie and shorts and, as a result of the previous dress code, had to indicate his vote from the edge of the Senate floor.
All of this presumably stems from Fetterman's February stint in a hospital for depression, with the Associated Press reporting in May that Fetterman was much happier being able to do his work in a hoodie and shorts than in a suit. Considering the very real possibility that Fetterman is unable to even dress himself due to the adverse effects of his stroke, that is not a surprise. But it is also yet another reminder that he belongs nowhere near the Senate because he is clearly not physically or mentally fit to serve.
---
Sex and the city: Republican politicians edition
The sins of GOP lawmakers
The Republican Party, the party that for years has styled itself as the party of "family values" and "traditional marriage," has lost all credibility on these issues.
Not only do polls show a huge majority of Republicans supporting the thrice-married serial adulterer Donald Trump, but now three Republican women have joined the political orgy.
In 2011, I was in Rapid City, South Dakota, speaking at a gathering of conservatives. Gov. Kristi Noem headlined the event. She walked out on stage holding her husband's hand and spoke openly about her Christian faith and commitment to conservative economic and social issues. In an interview with me, she reinforced those beliefs.
According to the Daily Mail and New York Post, it was all a sham because at the time, and for several years before, she and former Trump aide Corey Lewandowski had been carrying on an extramarital affair. Various sources are quoted, though not by name, as saying that Ms. Noem used private planes to get to speaking engagements, many outside South Dakota, which reportedly involved frequent liaisons with Mr. Lewandowski. It is also claimed that she ordered her staff not to share her schedule with her husband.
---
---
Medal of Honor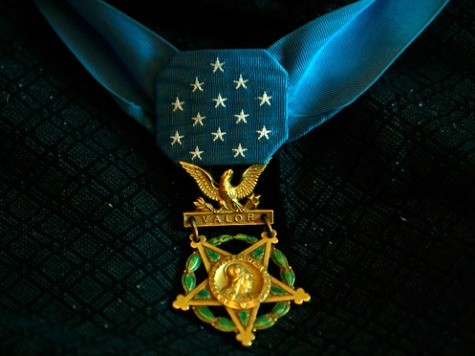 THOMAS JEROME HUDNER JR.
RANK: LIEUTENANT, J.G.
CONFLICT/ERA: KOREAN WAR
MILITARY SERVICE BRANCH: U.S. NAVY
MEDAL OF HONOR ACTION DATE: DECEMBER 4, 1950
MEDAL OF HONOR ACTION PLACE: CHOSIN RESERVOIR, KOREA
For conspicuous gallantry and intrepidity at the risk of his life above and beyond the call of duty as a pilot in Fighter Squadron 32, while attempting to rescue a squadron mate whose plane, struck by antiaircraft fire and trailing smoke, was forced down behind enemy lines. Quickly maneuvering to circle the downed pilot and protect him from enemy troops infesting the area, Lt. (j.g.) Hudner risked his life to save the injured flier who was trapped alive in the burning wreckage. Fully aware of the extreme danger in landing on the rough mountainous terrain, and the scant hope of escape or survival in subzero temperature, he put his plane down skillfully in a deliberate wheels-up landing in the presence of enemy troops. With his bare hands, he packed the fuselage with snow to keep the flames away from the pilot and struggled to pull him free. Unsuccessful in this he returned to his crashed aircraft and radioed other airborne planes, requesting that a helicopter be dispatched with an ax and fire extinguisher. He then remained on the spot despite the continuing danger from enemy action and, with the assistance of the rescue pilot, renewed a desperate but unavailing battle against time, cold, and flames. Lt. (j.g.) Hudner's exceptionally valiant action and selfless devotion to a shipmate sustain and enhance the highest traditions of the U.S. Naval Service.
---
From the Archive....
TO KILL OR FEED A MOCKINGBIRD
By Geoff Metcalf
July 29, 2002
Two mutually exclusive and under reported stories have been troubling me.
* The apparent penchant for political operatives to leak classified information that jeopardizes national security.
* The generational control of information dissemination by powerful controllers.
So we have another 'Catch-22'.
The complicity of the mainstream media to spin, cover, and obfuscate government abuse of power under the color of authority was not unique to the Clinton administration. It may have been more ubiquitous, and at times even clumsy, but it was not unique.
It has been reported that in June 1991 David Rockefeller allegedly told a Bilderberg meeting in Baden Baden German, "We are grateful to the Washington Post, the New York Times, Time Magazine and other great publications whose directors have attended our meetings and respected their promises of discretion for almost forty years." He went on to explain: "It would have been impossible for us to develop our plan for the world if we had been subjected to the lights of publicity during those years. But, the world is more sophisticated and prepared to march towards a world government. The supernational sovereignty of an intellectual elite and world bankers is surely preferable to the national autodetermination practiced in past centuries."
Some argue that quote is apocryphal urban legend. However, although I have never been able to find three corroborating independent sources for it, it IS consistent in content and tone with other Bilderberg quotes I HAVE been able to confirm.
"If we had been subjected to the light of publicity…." Indicates the one world, globalist, wannabe controllers were/are successful in managing the message.
Operation 'Mockingbird' was a program supposedly conceived by a brilliant Machiavellian State Department official, Frank Wisner. Wisner selected Philip Graham, then publisher of the Washington Post to manage the program. According to Deborah Davis, author of 'Katharine the Great', "By the early 1950s, Wisner 'owned' respected members of the New York Times, Newsweek, CBS and other communications vehicles, plus stringers, four to six hundred in all, according to a former CIA analyst."
Over twenty five major newspapers and wire services became willing house organs for the CIA media manipulation.
Investigators digging into MOCKINGBIRD have been flabbergasted to discover FOIA documents in which agents boast (in CIA office memos) of pride in having placed "important assets" inside every major news publication in the country.
I know, this is the stuff of Ludlum novels conspiracy wackos, but not until 1982 did the 'Company' finally concede that reporters on the CIA payroll have been case officers to field agents.
I have too often observed, "Some people don't like to be confused with facts that contradict their preconceived opinions." I have also noted (and struggle to maintain) "It is not WHO is right or wrong…but WHAT is right or wrong."
Anyone with almost 'any' military experience has no doubt seen the once ubiquitous posters cautioning "Loose Lips Sink Ships". It is a left over phrase from WWII and among "lessons learned".
In the complex world of intelligence loose lips can and have cost lives.
Once upon a time, not so long ago, Senator Patrick Leahy (currently the Senate Judiciary committee's lead obstructionist) used to be the Vice Chairman of the Senate Intelligence Committee in the mid 80s. Leahy allegedly 'inadvertently' exposed a top-secret intercept of Egypt's President Hosni Mubarak that led to the capture of the Achille Lauro terrorists. That supposed slip of the tongue "cost the life of at least one Egyptian operative." http://www.newsmax.com/showinside.shtml?a=2001/1/31/85757
Loose Lip Leahy was forced to resign in disgrace 14 years ago in the wake of having to acknowledge he leaked secret intelligence to the press. However today he lords his power over the Senate Judiciary committee. Congress' institutional memory must be as short as some of Jennifer Flowers former paramours.
In our contemporary environment in which whistleblowers have become in many cases heroes it is important to make the distinctions between the appropriateness of corporate and political whistleblowers and the idiot or miscreant who leaks information with genuine national security implications.
Currently the FBI is investigating national security leaks from specifically the House and Senate Select Intelligence committees. This is serious stuff.
Defenders of the indefensible will argue it is a political witch-hunt by politicians in a heavy C.Y.A. mode. That is not true but a convenient political spin job.
Sure it is true the white house is p.o.-ed over media reports that the National Security Agency had received but not acted on two early warning messages to 9/11. Dick Cheney reportedly went ballistic and ripped congressional leaders. Both House and Senate Select Intelligence committees asked the Attorney General to conduct an investigation (and no doubt quietly prayed it would be botched).
Justice said in a statement, "…the appropriate department officials will expeditiously review this matter and take any appropriate action." Not if congress has anything to say about it. Don't expect anything fast. Remember Leahy resigned in disgrace 14 years ago and today has the chutzpah to pontificate ad nauseum to the Judiciary committee and stall any and all Bush judicial appointments.
More on Operation Mockingbird
http://www.whatreallyhappened.com/RANCHO/POLITICS/
MOCK/mockingbird.html
http://www.grandconspiracy.com/library.html#operation
© 2002 Geoff Metcalf - All Rights Reserved
Geoff is a veteran media performer. He has had an eclectic professional background covering a wide spectrum of radio, television, magazine, and newspapers. A former Green Beret and retired Army officer he is in great demand as a speaker. Metcalf has hosted his radio talk show on the ABC/Disney owned and operated KSFO and in worldwide syndication. www.geoffmetcalf.com